Advertisement

India and South Africa have been pushing for a waiver of patent protections for Covid-19 vaccines at the World Trade Organization (WTO) since last year….reports Asian Lite News
The Brazil-Russia-India-China-South Africa (BRICS) grouping on Tuesday endorsed an India-South Africa proposal for patent waivers for Covid-19 vaccines and called for sharing of doses, transfer of technology, and development of vaccine production capacities in order to turn the tide in the fight against the coronavirus disease.

"The Ministers reaffirmed the need to use all relevant measures during the pandemic, including supporting ongoing consideration in WTO on a Covid-19 vaccine Intellectual Property Rights waiver and the use of flexibilities of the TRIPS agreement and the Doha Declaration on TRIPS Agreement and Public Health," a joint statement published after a virtual meeting of foreign ministers of BRICS states read.

The meeting, chaired by External Affairs Minister S Jaishankar and attended by his counterparts from other countries– China's Wang Yi, Brazil's Carlos Alberto Franco França, Russia's Sergey Lavrov and South Africa's Grace Naledi Mandisa Pandor, focused on the response to the Covid-19 crisis and equitable access to vaccines during their deliberations.

India and South Africa have been pushing for a waiver of patent protections for Covid-19 vaccines at the World Trade Organization (WTO) since last year.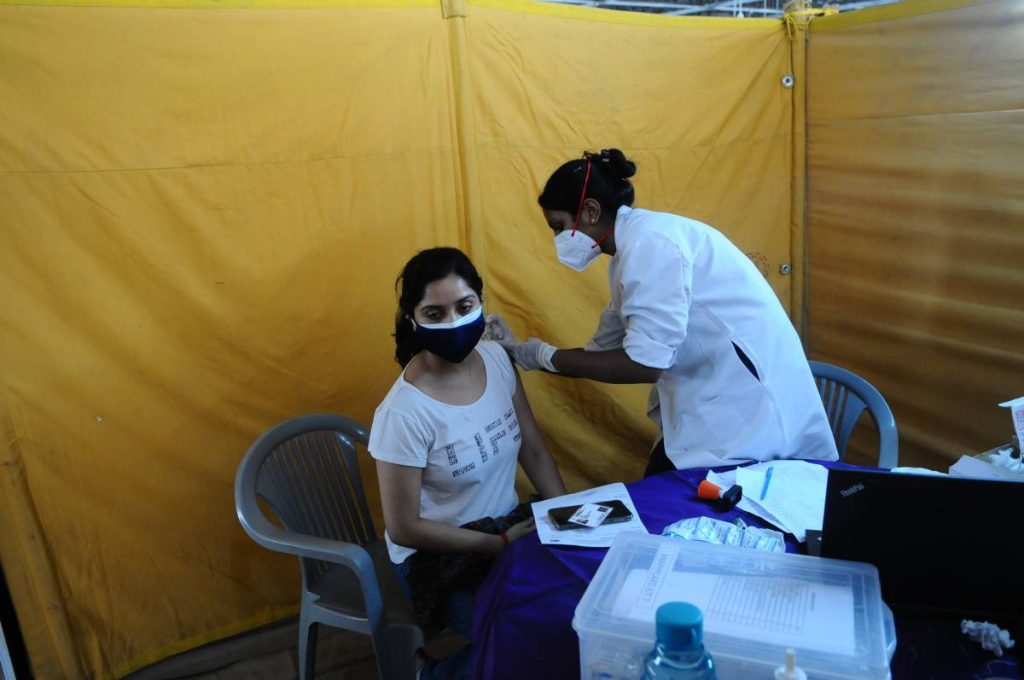 Further, the ministers reiterated the need for sharing vaccine doses, transfer of technology, development of local production capacities and supply chains for medical products, and promotion of price transparency, and sought "due restraint in the implementation of measures that could hinder the flow of vaccines, health products and essential inputs".

Recognizing the role of extensive immunization against COVID-19 as a global public good for health in preventing, containing, and stopping transmission to bring the pandemic to an end and foster a rapid, inclusive, sustainable, and resilient recovery, the ministers underlined the urgency for expeditious development and deployment of COVID-19 vaccines, especially in developing countries, and called for further close cooperation between various stakeholders for a diversified vaccine portfolio.

While acknowledging the measures taken by the World Health Organization, governments, non-profit organizations, academia, business and industry in combating the pandemic, the BRICS nations also expect the international community to reform and strengthen policy responses of WHO to fight the COVID-19 pandemic and other current and future health challenges.

Lastly, the ministers recommitted to strengthening and reforming the multilateral system through enhanced cooperation and close coordination in all relevant multilateral fora and international organizations including, the UN and G20. (INN)
ALSO READ: BRICS foreign ministers call for WTO reform