Advertisement

Foreign Ministers of five countries viz. Brazil, Russia, India, China and South Africa held a meeting under India's Chairmanship….reports Asian Lite News
Welcoming the announcement of the Gaza ceasefire beginning May 21, BRICS countries on Tuesday stressed upon the urgency of the restoration of peace in full in the war torn areas along the Gaza strip.

Foreign Ministers of five countries viz. Brazil, Russia, India, China and South Africa held a meeting under India's Chairmanship.

"They mourned the loss of civilian lives resulting from the violence and urged the international community's immediate attention to providing humanitarian assistance to the Palestinian civilian population, particularly in Gaza," media statement issued after the BRICS Foreign Ministers on Tuesday maintained.

The Ministers reiterated their support for a two-state solution resulting in comprehensive peace based on the vision of a region where Israel and Palestine live side by side in peace within secure and recognised borders, it added.

The BRICS Foreign Ministers supported the Secretary General's call for the international community to work with the United Nations, including the United Nations Relief and Works Agency for Palestine refugees in the Near East (UNRWA), on developing an integrated, robust package of support for a swift and sustainable reconstruction and recovery.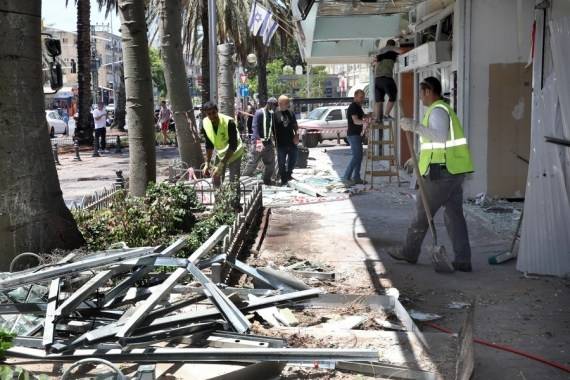 They also reaffirmed their strong commitment to the sovereignty, independence, unity and territorial integrity of the Syrian Arab Republic.

They expressed their conviction that there can be no military solution to the Syrian conflict. They also reaffirmed their support to a Syrian-led and Syrian-owned, UN- facilitated political process in full compliance with UNSC Resolution 2254.

They noted in this context the importance of the Constitutional Committee in Geneva, launched with the decisive participation of the countries-guarantors of the Astana Process and all states engaged in efforts to address the conflict through political means, and welcomed the efforts of Geir Pedersen, Special Envoy of the UN Secretary General for Syria, to ensure the sustainability and effectiveness of the Committee.

They reiterated their conviction that in order to reach general agreement, members of the Constitutional Committee should be guided by the commitment to compromise and cooperate constructively without foreign interference.

They emphasized the fundamental importance of allowing unhindered humanitarian aid in accordance with the UN humanitarian principles and the post-conflict reconstruction of Syria that would create conditions for the safe, voluntary and dignified return of Syrian refugees and internally displaced persons to their places of permanent residence thus contributing to achieving long-term stability and security in Syria and the region in general.
ALSO READ: BRICS Focus On High Performance Computing