Advertisement

The 2015 deal delivered relief from UN and Western sanctions for Iran in return for strict curbs on the country's nuclear program….reports Asian Lite News
Stalled efforts to revive the 2015 Iran nuclear deal must address the "changed circumstances" since the accord was negotiated, senator Ben Cardin said.
"There is a strong, almost universal desire by Congress … to go beyond the sunset dates that were included in the JCPOA," said Cardin, referring to dates in the deal beyond which certain restrictions on Iran's nuclear activity will no longer apply.
The 2015 deal delivered relief from UN and Western sanctions for Iran in return for strict curbs on the country's nuclear program.
However, it has been slowly disintegrating since former President Donald Trump withdrew from it in 2018 and reimposed sanctions on Iran. That prompted Tehran to disregard several of the deal's limits on its nuclear activities.
The talks in Vienna to revive the deal have made little progress in recent weeks, and Iran's latest breach was reported by the International Atomic Energy Agency (IAEA) on Tuesday.
Iran was intending to produce uranium metal enriched to 20 percent, it said, prompting the US to respond by warning Iran to stop what it called its nuclear "brinkmanship."
"Today is different than 2015, when these agreements were negotiated," said Cardin, a member of the Senate's Committee on Foreign Relations.
"Circumstances have changed and they require us to respond to where we are today."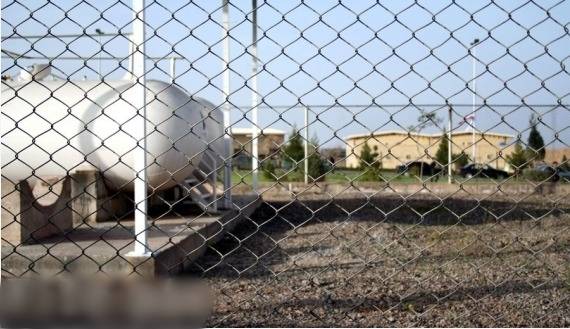 Iran blames Israel for nuke facility sabotage
Meanwhile, The Iranian government has blamed Israel for a recent sabotage act against a nuclear facility near Karaj city.
"We have confirmed the sabotage, and we confirm it again. Of course, this action did not lead to human loss, and the damage on the equipment was insignificant," government spokesman Ali Rabiee said during a press conference here on Tuesday.
"The roof of one of the sheds was punctured… This sabotage did not lead to damage to essential equipment," said the spokesman.
He said Israel "did this seeking to derail the nuclear talks and to send a signal that the world does not need to talk with Iran" over the revival of the 2015 nuclear deal.
On June 23, Iranian media reported a sabotage attempt on the nuclear facility near Karaj with no reference to the damage.
ALSO READ: Progress made in talks with Saudi: Iran