Advertisement

Sri Lanka President Rajapaksa said that visit will further bolster bilateral ties…reports Asian Lite News
Sri Lankan President Gotabaya Rajapaksa on Wednesday met Chinese Defence Minister Wei Fenghe who is in the island nation for a two-day visit.
President Rajapaksa said he had a "fruitful discussion" with Chinese Defence Minister and emphasised that the high-level visit will further strengthen bilateral ties, media reported.
Wei arrived here on Wednesday for bilateral talks with President Gotabaya Rajapaksa and Prime Minister Mahinda Rajapaksa.
"Had a fruitful discussion with #china defense minister General Wei Fenghe this morning. This visit will further strengthen the ties between two countries," the president tweeted along with photographs of their meeting.
This is the second-highest visit by a Chinese official to the island nation following the visit of Yang Jiechi, Vice Chairman, Chinese Communist Party, in October last year.
There have been concerns about Beijing seeking to increase its footprint in the country through contentious infrastructure projects.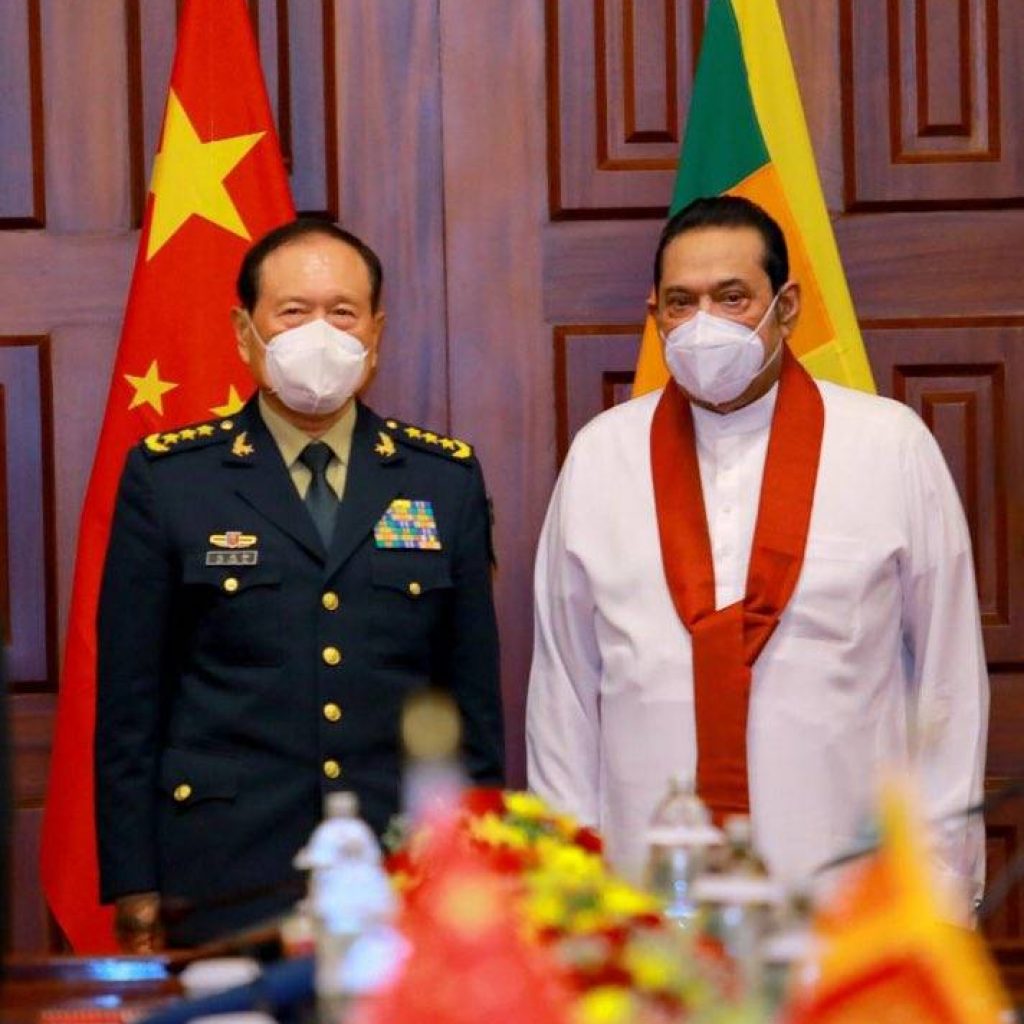 Sri Lanka's Supreme Court is currently hearing several petitions against a Bill that will give special powers to govern the China-backed port city in Colombo.
Meanwhile, amid the controversy surrounding the China-backed Port City in Colombo, Sri Lanka Minister of Justice Ali Sabry has said the government owns 100 per cent of the land and the project has been initiated to bring investment in the special financial zone.
Addressing a media briefing, Minister Sabry said the total area of the investment zone is 269 hectares and 91 hectares for public facilities and cannot be given to the project company, The Colombo Page reported. Out of the remaining land of the financial zone, 116 hectares or 43 per cent will be given to the project company which initiated the project in 2013 and spent USD 1.4 billion to develop the Port City.
"But all 100 per cent of the land is owned by the government. It is completely false to say that land was given to someone else," Sabry said.
This comes as the opposition has alleged that a bill to set up a Commission to govern a Colombo Port City has given it too much discretion, denied equal opportunity to Sri Lankans who did not have black money stashed abroad.
Also read:Ex-Sri Lanka minister, brother to be detained for 90 days