Advertisement

Deuba, who won a trust vote in Nepal Parliament early Sunday, thanked Prime Minister Modi for the congratulatory note…reports Asian Lite News
Nepal's new Prime Minister Sher Bahadur Deuba said he looks forwards to working with his Indian counterpart Narendra Modi to strengthen the relationship between the two countries and people.
Deuba, who won a trust vote in Nepal Parliament early Sunday, thanked Prime Minister Modi for the congratulatory note.
"Thank you very much, Prime Minister @narendramodi Ji, for your congratulatory note. I look forward to closely working with you to strengthen the relationship between our two countries and people," tweeted Deuba.
The new Nepali Prime Minister tweet comes after Prime Minister Modi congratulated him for winning the vote of confidence.
In a tweet, PM Modi said, "Congratulations Prime Minister @DeubaSherbdr and best wishes for a successful tenure. I look forward to working with you to further enhance our unique partnership in all sectors, and strengthen our deep-rooted people-to-people ties."
Earlier, Indian Defence Minister Rajnath Singh, Indian Ambassador to Nepal, Vinay Mohan Kwatra, and BJP Foreign Affairs Department chief, Vijaya Chauthaiwale congratulated Deuba in person and on telephone.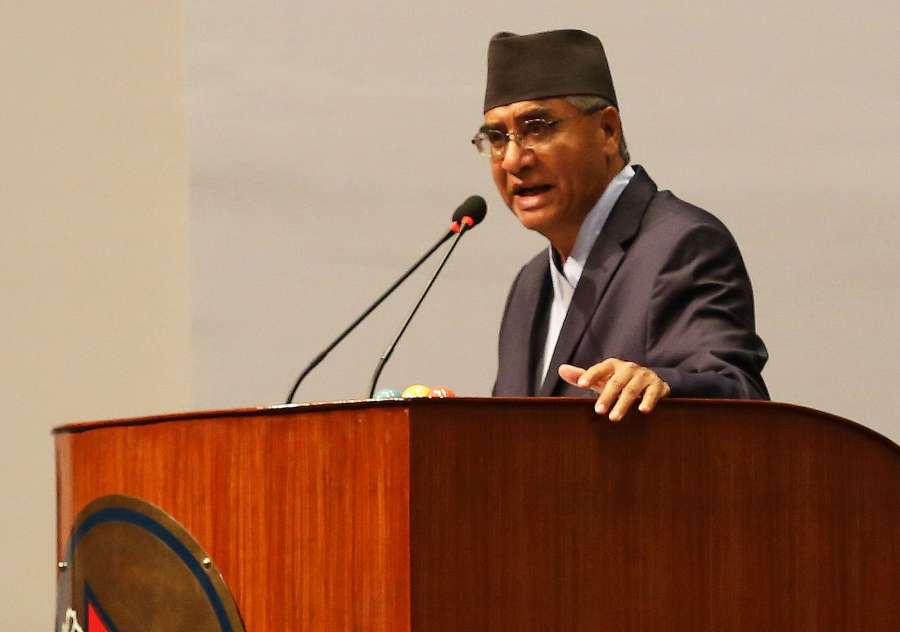 Deuba was sworn in as Nepal Prime Minister last week. His ascension came just a day after a five-member Constitutional Bench of the Supreme Court reinstated the dissolved House of Representatives.
On Sunday, Deuba won a vote of confidence in the Nepal Parliament, securing 165 voted in the 275-member house of representatives.
On May 22, Nepal President Bidya Devi unconstitutionally dissolved Parliament for the second time in five months at the recommendation of then Prime Minister K P Sharma Oli.
India will naturally keep a close watch on the political developments in the neighbouring state. Policy observers said that India must carve out a well "thought-through" and clear foreign policy pertaining to Nepal.
Udaya Shumsher Rana, member of the Nepali Congress and former minister of state for finance, told India Narrative that traditionally his party has always maintained cordial and stable relations with India.

"For the Nepali Congress international relations have never been driven by domestic politics as we have been seeing in the recent past. The thrust will be to maintain good relations with all the neighbours but we will not be anti-one country or the other," Rana said.

Deuba, who has the support of 149 members in a 275-member Nepalese Parliament will have a small Cabinet to begin with. He will later expand the Cabinet.

Rana added that Nepal would now work closely with India especially on two fronts�economy and health.

"India and Nepal have an open border policy, so the two neighbours need to work in sync. To tackle the menacing pandemic, we need to battle it out collectively. Until everyone is safe in the region, we will not be able to address the Covid 19 problem. It is, therefore, critical to ensure that the entire Indian and Nepalese population is safe," Rana said. (ANI/IANS)