Advertisement

Expo 2020 Dubai provides an excellent opportunity for the Member States, the OIC organs and institutions and the world to share ideas, insights, perspectives and experiences…reports Asian Lite News
Secretary General of the Organisation of Islamic Cooperation (OIC), Dr Yousef A. Al-Othaimeen, said Expo 2020 Dubai provides an excellent opportunity for the Member States, the OIC organs and institutions and the world to share ideas, insights, perspectives and experiences.
"It is meant to showcase success stories for greater development-focused multilateral cooperation and joint action among the global community," said Al-Othaimeen while addressing the OIC Honorary Day Ceremony organized at the World Expo 2020 Dubai on Tuesday.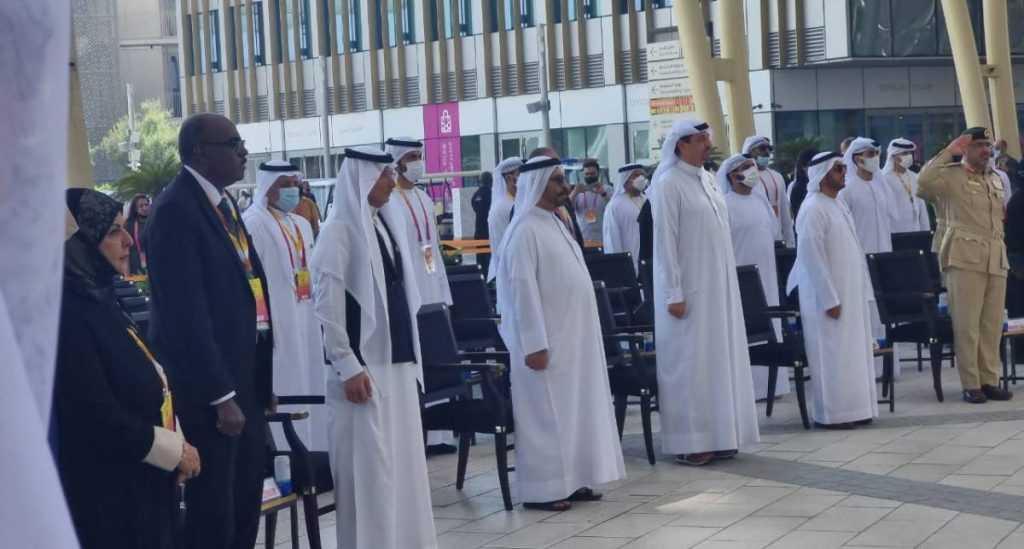 Dr Al-Othaimeen thanked His Highness Sheikh Mohammed bin Rashid Al Maktoum, Vice President, Prime Minister and Ruler of Dubai, and His Highness Sheikh Mohamed bin Zayed Al Nahyan, Crown Prince of Abu Dhabi and Deputy Supreme Commander of the UAE Armed Forces, for inviting the OIC to take part in the world's greatest show (Expo 2020 Dubai) to showcase the work and achievement of the OIC in promoting joint Islamic action for the benefit of the wider Muslim community.
Today's Muslim world faces a number of challenges, the most significant of which is knowledge, Dr Al-Othaimeen underlined, explaining that the OIC Member States are engaged strongly in the global technological race and are keeping pace with its rapid advancements.
He added, "It is gratifying that the UAE places the value of human beings at the heart of development for present and future generations, which brought remarkable accomplishments in all areas for the country."
Meanwhile, Expo 2020 Dubai organisers have hailed the first month of the event as a "huge success", announcing an impressive 2,350,868 visits from 1st to 31st October, with a host of memorable events, entertainment and seminars attracting people from the UAE, region and beyond.
So far, 28 percent of visits were made by persons under 18 years old, but this figure is expected to grow as the Expo School Programme expands during the cooler months ahead.
ALSO READ: Top EU official lauds Women's Pavilion at Expo
Taking a global overview, an impressive 17 percent of the total visits came from overseas, which was notable considering the event takes place when many countries are still operating pandemic travel restrictions. Expo has counted 185 nationalities through its gates, with the top five most popular overseas markets consisting of India, Germany, France, Saudi Arabia and the UK.
The majority of visitors intend to visit multiple times, with more than half (53 percent) holding a Season Pass, more than a quarter (27 percent) entering with a Multi-Day Pass and 20 percent entering on a one-day ticket.
In keeping with Expo 2020's sustainability aims, an impressive amount of people have travelled to and around the site using RTA transport methods. From a total of almost 3.6 million total journeys, more than 1.1 million trips were made to and from the site using the Dubai Metro.