Advertisement

A beautiful start from the embrace of nature for our next fiftieth, Sheikh Mohammed said…reports Asian Lite News
As the UAE celebrates its Golden Jubilee, the Dubai Ruler Sheikh Mohammed bin Rashid Al Maktoum said the country's the future will be more beautiful.
Taking to social media after the official celebrations in Hatta, Sheikh Mohammed bin Rashid Al Maktoum, Vice-President and Prime Minister of the UAE lauded the stunning show, calling it a "beautiful start" for the country's journey towards the next 50 years, the Khaleej Times reported.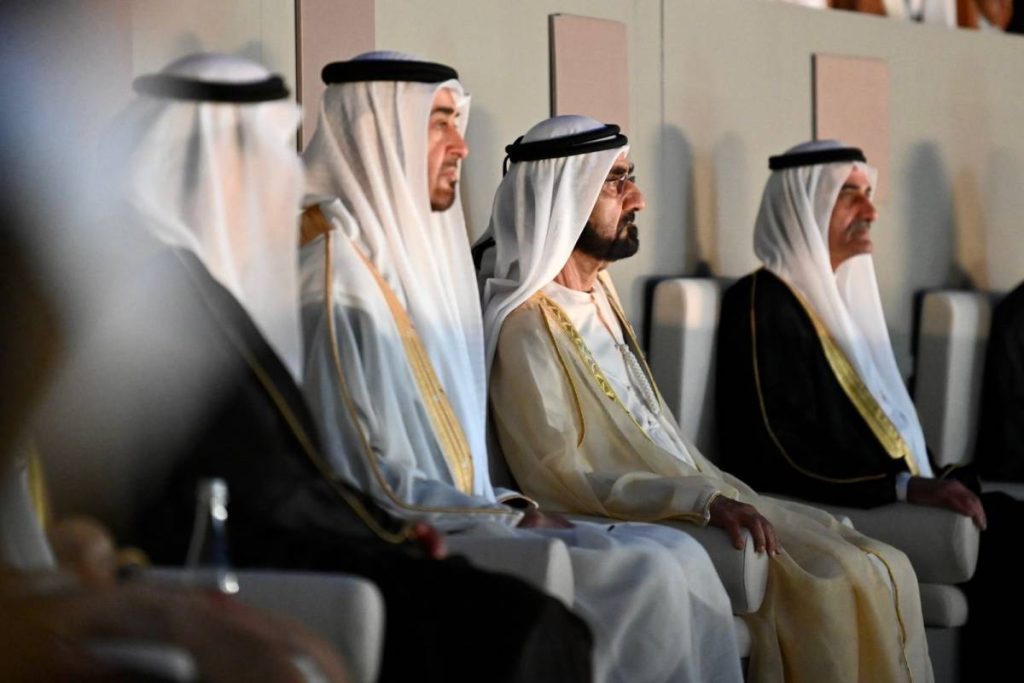 "Today we witnessed an unconventional celebration of our fiftieth National Day in Hatta.. My thanks and appreciation to the work team, headed by the creative Emirati Sheikha Maryam bint Mohammed bin Zayed. A beautiful start from the embrace of nature for our next fiftieth. And the future is more beautiful with our dedicated national teams," he said.
The story of UAE's progress since the country's union unravelled before the leaders' eyes in an emotional visual scenery that paid tribute to the nation's founding fathers.
Stunning 3D projections, light displays and synchronised performances to gripping specially-composed music adorned the sculpture ahead of water screens and a colourful burst of drone-launched fireworks that lit up Hatta's skies.
Sheikh Mohammed said that the 'Principles of the 50', announced upon the directives of His Highness Sheikh Khalifa Bin Zayed Al Nahyan, President of the UAE, detail the 10 principles of the UAE's strategic and development roadmap for the next 50 years.
"We begin our next 50 in our journey for development, guided by the UAE Centennial 2071 vision plan, the Principles of the 50 and the 10 principles for all UAE's institutions to strengthen the Union, build a sustainable economy, harness all possible resources to build a more prosperous society, foster positive regional and global relations to achieve national goals, and support peace and stability across the world."
"Everyone on this kind land is invited to join us in the journey of the next 50 years: women, men, and youth; citizens and residents for whom the UAE has become a second home," His Highness Sheikh Mohammed added in his message on the 50th National Day.
He also said challenges never deterred the people of the UAE from pursuing their own path.
ALSO READ: Congratulations UAE@50
In his statement to Nation Shield, the UAE Armed Forces' magazine, on the occasion of the UAE's 50th National Day, His Highness Sheikh Mohammed bin Rashid said, "Challenges never deterred us from pursuing our path, and our major challenge was to challenge ourselves. We had to prove our ability to establish an efficient country and an ambitious development model."
He also said the UAE will continue "our progress and our goal to be the number one in all sustainable development indexes."