Advertisement

Positive approach of Gujarat leadership and bureaucrats has attracted industrialists to expand their business in the state. Modi when he was CM, used to tell that State Government always put red carpet for industries and not red tape resulted Gujarat stands number 1 state to attract investment in the state … writes Nilesh Shukla
The word of entrepreneurship and Gujarat is a two side of one coin.   There is no hidden fact that Gujarati are born entrepreneur. They have a high business sense as compared to others. It is also said that 'Business means Gujarati'. Narendra Modi who was aware the business skill of Gujjus, therefore he had pushed this skill in 2003 by organizing Vibrant Gujarat Global investors Summit. Since 2003, the State Government is organizing Global Investors' Summit and makes efforts to attract industries for investment in Gujarat. The journey of Vibrant Gujarat started from 2003 and state has got remarkable result. Positive approach of Gujarat leadership and bureaucrats has attracted industrialist to expand their business in state. Modi when he was CM, used to tell that State Government always put red carpet for industries and not red tape resulted Gujarat stands number 1 state to attract investment in the state.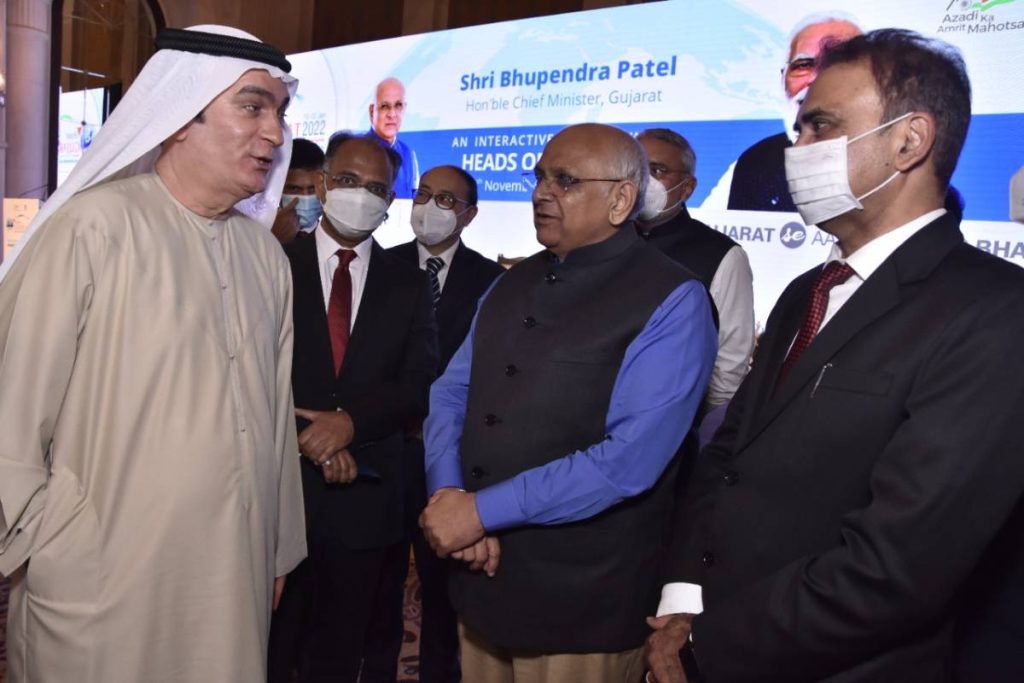 The visionary political leadership and positive attitude of state administration has put Gujarat in international map in context of investment-friendly state. As per data released by the State Government, Gujarat accounts for 17.44% of India's industrial output (2018-2019).  Gujarat is a national leader in sector of Automobiles & Auto Parts, Pharma and Medical Devices, Chemical and Petro-chemicals, Gems and Jewellery, Textiles, Garments & Apparel and Sanitary/Ceramics Goods. Gujarat has also put its name in world map in the sector of petroleum refining hub at Jamnagar, processed diamonds in Surat, Asia's largest dairy and Morbi ceramic cluster is the 2nd largest in the world.
Gujarat is also pioneering state ranking 1st position in Foreign Direct Investment and Exports (2021), Export Preparedness Index-2020, Logistics Performance Index and LEASndex-2019 &2021, Composite Water Management Index by NITI Aayog -2019 and "Best Performing State" in the National Startup Ranking by DPIIT-2018 & 2019.
Vibrant Gujarat Global Summit, a biennial event was conceptualised in 2003 under the visionary leadership of Shri Narendra Modi, Hon'ble Prime Minister of India (then the Hon'ble Chief Minister of Gujarat). The Summit has today evolved into one of the most reputed global forums for business networking, knowledge sharing and strategic partnerships for inclusive socio-economic development.
Shri Bhupendra Patel, Gujarat CM says "Gujarat's reputation as a business-friendly state across national and international geographies is driven by our robust industrial infrastructure. Its proactive policymaking, including ease of doing business, has made it the most preferred business destination of India and the world alike"
As a precursor to the Summit, seminars, events and exhibitions to showcase Gujarat's distinctive accomplishments, strengths across sectors, and its preparedness to lead Aatmanirbhar Bharat's growth story will be organised. Dholera SIR and GIFT CITY are the big-ticket projects for the development of Gujarat.  Chief Secretary Shri Pankaj Kumar says Gujarat State is vibrant and has a very strong presence of MSMEs. We have not lost a single man-day in the state. On all parameters, Gujarat is a leading state. He invited potential investors to come and experience the vibrant feel of Gujarat.
Gujarat in terms of its industrial ecosystem & showcasing the investment opportunities available in Gujarat across various sectors, says Shri Rajiv Kumar Gupta, Additional Chief Secretary.
The Summit will host flagship events on key national initiatives as well as emerging global agendas. As India completes 75 years of its Independence in 2022, "Azadi @ 75" will focus on flagship initiatives of the Government of India such PM GatiShakti National Master Plan, PLI Schemes with the vision of making India Aatmanirbhar as well as transformative governance reforms undertaken for reducing compliance burden for ease of doing business and ease of living. The seminar on Transitioning to a Green Economy will focus on global agenda pertaining to sustainable economic development and climate change with focus on National Hydrogen Mission and Green Hydrogen, Renewable Energy and Electric Mobility. In line with Hon'ble Prime Minister's vision of Digital India, the seminar on TECHADE will focus on technology & innovation as the drivers of next economic growth. The Roundtable with Global Financial Institutions (IFIs) will focus on FinTech, Sustainable Infrastructure Financing, Asset Monetization, Alternative Investment Funds as well as emerging opportunities in Aircraft Leasing and Bullion Exchange at GIFT City.
The Government of Gujarat's initiatives and policies to attract investments, create employment opportunities and improve the Ease of Doing Business within the State will be disseminated to the investors in upcoming event.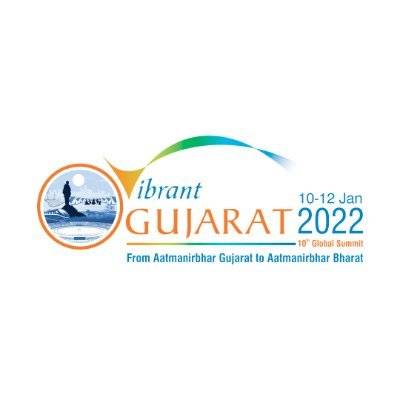 In a curtain-raiser event, more than 80 diplomats participated, this shows that how Gujarat is pioneering to attract investors not in the country but also at the international level.
The journey of Vibrant Gujarat during the last 9 editions was very successful in terms of investment and the upcoming Global summit will focus on a number of policies and schemes of the Government of India and the Government of Gujarat.   The central theme of VGGS 2022 would be – 'From Aatmanirbhar Gujarat to Aatmanirbhar Bharat.' This chapter of VGGS 2022 attempts to focus on all key sectors imperative for the growth of the economy, The event will also focus on the core of policy formation and host several seminars on how Gujarat can play a pivotal role in achieving the Hon'ble Prime Minister's vision of Aatmanirbhar Bharat.
READ MORE-Modi to inaugurate Vibrant Gujarat Investors Summit on Jan 10