Advertisement

Not only is the dreaded ISI chief patron of the Haqqani Network, a proscribed terror organisation, the ISI boss equally wants to resolve the widening differences between Mullah Yaqub of Quetta Shura and Mullah Abdul Ghani Baradar, and the Haqqani Network, reports Asian Lite News
In a significant geopolitical development and revealing its hand, ISI chief Lieutenant General Faiz Hameed arrived in Kabul with a high-level delegation from Islamabad on Saturday.

TOLO News reported that the Pakistan spymaster and his team were invited by the Taliban. The timing of this visit is very important for speculation has been rife that it is the ISI which has major influence over the Taliban.

Not only is the dreaded ISI chief patron of the Haqqani Network, a proscribed terror organisation, the ISI boss equally wants to resolve the widening differences between Mullah Yaqub of Quetta Shura and Mullah Abdul Ghani Baradar, and the Haqqani Network.

The Pakistan spymaster is playing mediator at a time when vital hectic negotiations are underway between the Taliban top deck leadership and the Haqqani Network over the formation of government in Afghanistan.
Meanwhile, the US has, as per leaked documents, urged Pakistan to fight the terror groups as the crisis in Afghanistan spirals.

As per a set of leaked documents and diplomatic cables to a prominent US media outlet, President Joe Biden's administration is quietly pressing Islamabad to cooperate on combating dreaded terrorist groups such as the ISIS-K and Al Qaeda following the Taliban takeover of Afghanistan.

The Dawn newspaper on Saturday carried a report quoting a news published on Friday by the Politico on a slew of diplomatic messages exchanged between Washington and Islamabad recently, after the Taliban insurgents seized power in Afghanistan.

Late Taliban founder Mullah Omar's son Mohammad Yaqoob and Sher Mohammad Abbas Stanikzai, who served as the deputy foreign minister when the insurgents last controlled power between 1996 and 2001 in Afghanistan, will reportedly have prominent roles in the new government.
'To push for Haqqanis'
Former woman Afghan MP, Mariam Solaimankhil said on Saturday that Pakistan intelligence chief Lt Gen Faiz Hameed had arrived in Kabul to make sure that Abdul Ghani Baradar does not lead the new Afghanistan government.
"From what I am hearing DG of ISI has come into Kabul to make sure Baradar doesn't lead this government and Haqqani does," tweeted Mariam Solaimankhil, Member of Afghanistan's Parliament representing the Kuchis.
She also informed that there were a lot of disagreements amongst the Taliban factions and the Talian co-founder Mullah Baradar.
"There are a lot of disagreements amongst the Taliban factions and Baradar has called all his men off of attacking Panjshir. #SanctionPakistan #FreeAfghanistan" tweeted Solaimankhil.
Earlier, there were reports that Mullah Baradar would lead the upcoming government in Afghanistan where the group seized control last control following months of offensives.
Pakistan journalist Hamza Azhar Salam said that Hameed is visiting Afghanistan at the invitation of the Taliban to discuss the future of the two countries.
"DG ISI, Lt Gen Faiz Hameed has arrived in #Kabul leading a delegation of Pakistani officials on the invitation of the Taliban to discuss the future of #Pakistan and #Afghanistan ties under the new Taliban government," he tweeted.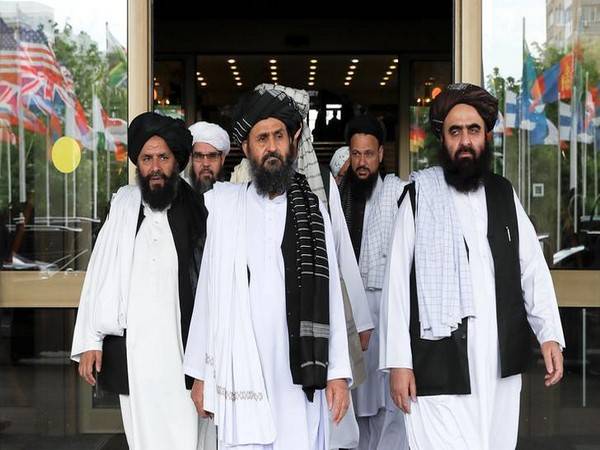 Taliban meet Pak officials in Doha
A senior Taliban delegation led by Sher Muhammad Abbas Stanekzai met with the Pakistani Embassy officials in Qatar on Friday where the two delegations discussed issues concerning the current developments in Afghanistan.
Taking to Twitter, Taliban spokesperson Suhail Shaheen said the two sides held talks over humanitarian aid to Afghanistan and issues related to facilitating people's movement at Torkhan and Spinboldak.
"Sher M. Abbas Stanikzai, Deputy Director of the Political Office and his delegation met Pakistan Ambassador to Qatar and his delegation. Both sides discussed the current Afghan situation, humanitarian assistance, bilateral relations based on mutual interest and respect, reconstruction of Afghanistan and issues related to facilitating people's movement at Torkhan and Spinboldak," Shaheen tweeted.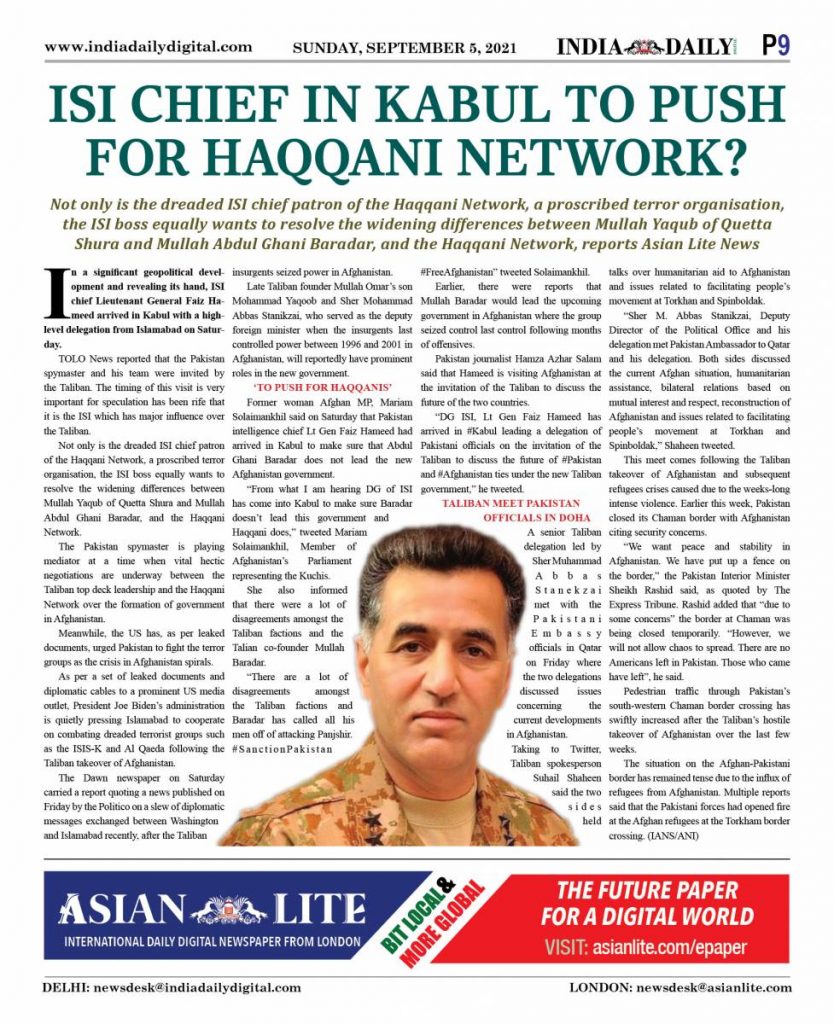 This meet comes following the Taliban takeover of Afghanistan and subsequent refugees crises caused due to the weeks-long intense violence. Earlier this week, Pakistan closed its Chaman border with Afghanistan citing security concerns.
"We want peace and stability in Afghanistan. We have put up a fence on the border," the Pakistan Interior Minister Sheikh Rashid said, as quoted by The Express Tribune.
Rashid added that "due to some concerns" the border at Chaman was being closed temporarily. "However, we will not allow chaos to spread. There are no Americans left in Pakistan. Those who came have left", he said.
Pedestrian traffic through Pakistan's south-western Chaman border crossing has swiftly increased after the Taliban's hostile takeover of Afghanistan over the last few weeks.
The situation on the Afghan-Pakistani border has remained tense due to the influx of refugees from Afghanistan. Multiple reports said that the Pakistani forces had opened fire at the Afghan refugees at the Torkham border crossing. (IANS/ANI)