Finance minister Balagopal says increasing taxes was inevitable but he decided not to announce any new tax proposals in the context of people suffering due to the pandemic, reports Asian Lite News
A Covid-19 stimulus package worth Rs 20,000 crore; allocation of Rs 1,000 crore for free distribution of vaccines for all above 18 years; Rs 1,500 crore for first-phase conservation of fragile coastal areas; a scheme to reduce extreme poverty; and no new tax proposals — these are some of the important announcements in the revised budget presented by Kerala Finance Minister K N Balagopal Friday for FY 2021-22.
As Balagopal's predecessor T M Thomas Isaac had presented a full budget in February, and with the LDF government returning to power in the state in the recent elections, the budget was merely a continuation of Isaac's proposals.
While the long-term aims of the government for the state remain unchanged in critical sectors, Balagopal had to weave in additional funds for bearing the cost of vaccine distribution and to manage the financial distress in the backdrop of the devastating second wave of the pandemic.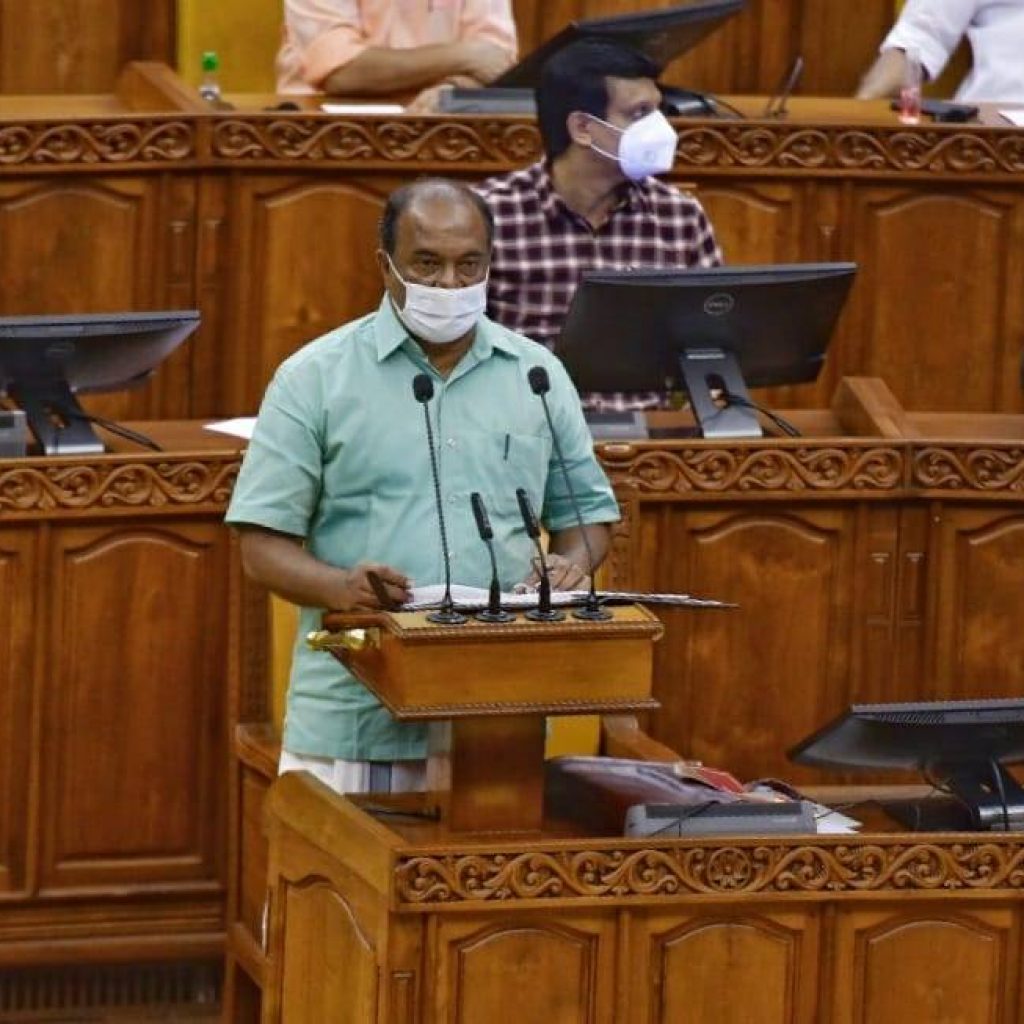 Though the minister said increasing taxes was inevitable considering the state's financial situation, he decided not to announce any new tax proposals in the context of a large section of the population suffering the effects of the pandemic.
The finance minister said the Covid-19 stimulus package would include Rs 2,800 crore to tackle the health emergency situation in the state, Rs 8,900 crore which will be disbursed directly to people facing loss of livelihood and Rs 8,300 crore towards interest subsidy for loans to help rejuvenate the economy.
The budget's emphasis on strengthening the health sector in the state is visible through several initiatives, such as introducing isolation wards for contagious diseases at all community health centres, taluk, district and general hospitals; separate blocks in medical college hospitals for combating contagious diseases like Covid-19 and Nipah virus; enhancing bed strength of pediatric ICUs; and setting up a liquid medical oxygen plant of 150 metric tonnes capacity.
Going green
Balagopal also announced a Rs 500-crore environment package for promoting sustainable development and conserving ecology.
While making the announcement in the State Budget a day ahead of the World Environment Day, Balagopal said the recent spate of extremely heavy rainfall and floods in the State had resulted in the deposit of silt, clay, sand and waste materials in rivers and dams.
This had reduced storage capacity, obstructed natural flow of rivers and changed the course of rivers, thereby resulting in floods in populated areas. He also said the practice of dumping wastes containing hazardous elements in waterbodies, leads to water pollution, water borne diseases, and considerable depletion of fish wealth. Non-biodegradable wastes including plastic also adversely affected the ecosystem and had led to depletion of fish stock. Sand and waste materials would be urgently removed from water bodies, he said.
Big push for pravasi Keralite
Noting that the pandemic created a severe impact among Pravasi Keralites, the finance minister said 14,32,736 Pravasis have returned so far and most of them have lost their jobs. "Norka Self Employment Scheme is a rehabilitation programme to rehabilitate Pravasis who lost their jobs and to equip them to begin self-employment enterprises. As part of this program, an amount of Rs. 1000 crore will be provided as loan at low interest in association with various financial institutions," Balagopal said.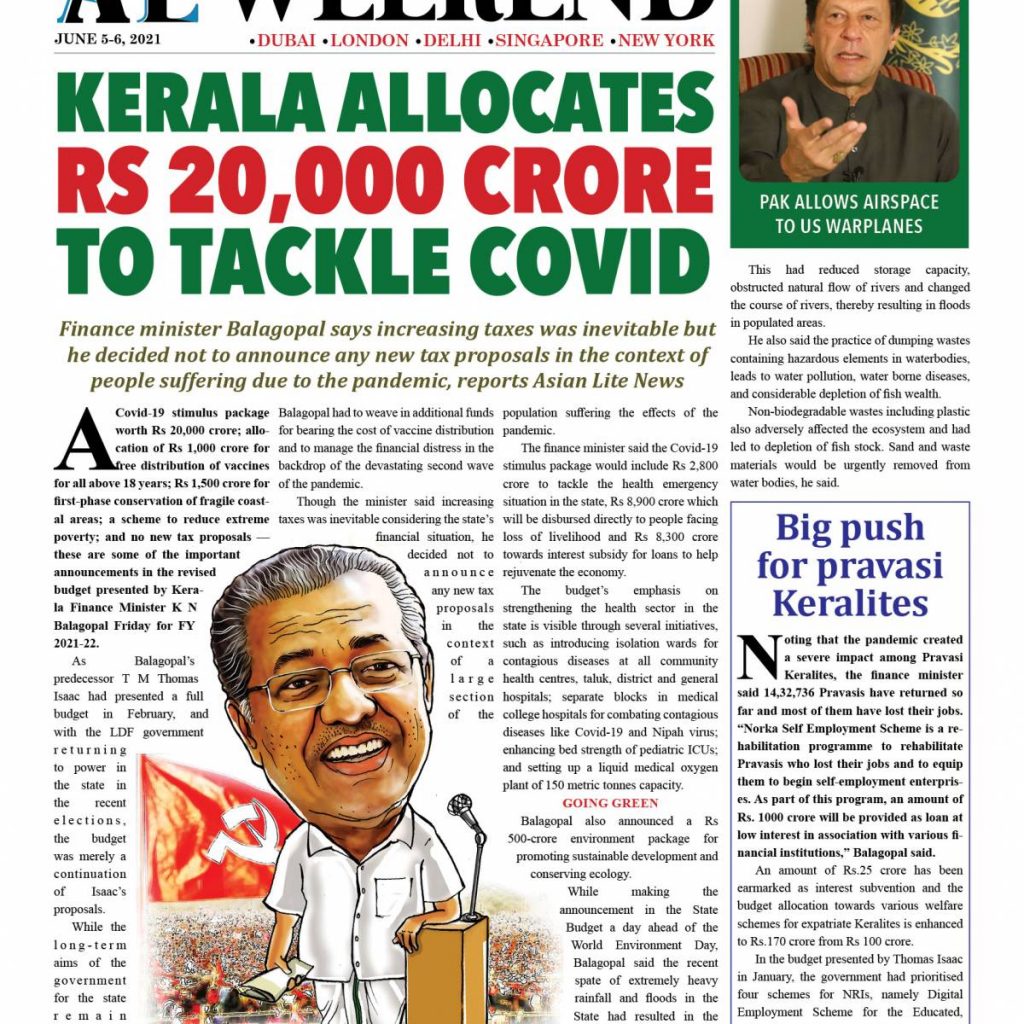 An amount of Rs.25 crore has been earmarked as interest subvention and the budget allocation towards various welfare schemes for expatriate Keralites is enhanced to Rs.170 crore from Rs 100 crore.
In the budget presented by Thomas Isaac in January, the government had prioritised four schemes for NRIs, namely Digital Employment Scheme for the Educated, Loan based Entrepreneurial Development Programmes, Service Providing Societies, and Marketing Network.
ALSO READ: Kerala again tops NITI Aayog Index, Bihar worst performer