Advertisement

Freedom of the press has long been a problem in Pakistan but the situation has deteriorated markedly under Imran Khan government, which has dismissed allegations of attacks on the Pakistani press as a "joke"….reports Asian Lite News
Pakistan is among one of the deadliest countries for journalists in South Asia as Islamabad has gone down by six points and slipped to 145th position this year in the global index of press freedom, local media reported on Sunday.
According to The News International, reporters Sans Frontiers has released the World Press Freedom Index 2021. According to its findings, two of the four deadliest countries for journalists are from South Asia including Pakistan and Afghanistan.
The newspaper also reported that Pakistan had occupied 139th position in 2017. In the past three years, the country has gone down by six points.
Freedom of the press has long been a problem in Pakistan but the situation has deteriorated markedly under Imran Khan government, which has dismissed allegations of attacks on the Pakistani press as a "joke".
The International Federation of Journalists (IFJ) had ranked Pakistan the fifth most dangerous place for the practice of journalism, with 138 media persons there having lost their lives in the line of duty between 1990 and 2020.
Since 2006, the country's government has begun targeting digital journalists as well.
In 2006 itself, over 1,000 websites were blocked by the Pakistan Telecommunication Authority (PTA) after a Supreme Court ruling targeting online "blasphemy".
According to the DW report, it is estimated that the Pakistani government has allocated an estimated budget of USD 10 million towards internet filtering tools and blocking systems to control data. (ANI)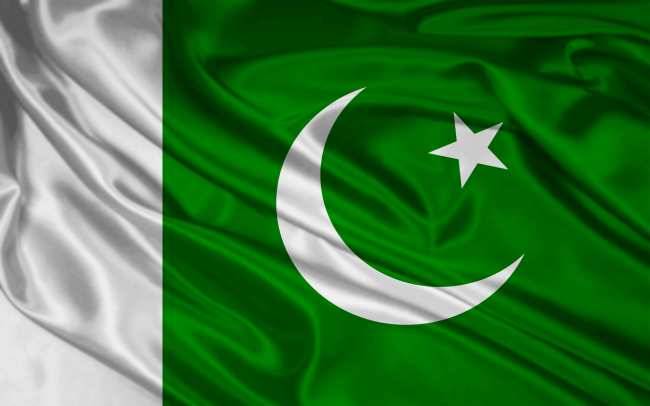 Fake letter targets media
 In an attempt to discredit independent media in Pakistan, social media cells close to the Pakistan government have been circulating a fake letter supposedly written by National Endowment for Democracy (NED) Vice President to the US Ambassador in Pakistan, saying that NED has been helping some media outlets in Pakistan to destabilise the country's government, Friday Times reported.

The letter is dated October 26, with a stamp and date of receipt of October 29, 2021.

Twitter accounts, YouTubers and WhatsApp groups have shared that letter as an authentic advice to the US government. NED reacted to this 'letter' and clarified that no such letter has been issued. A tweet dated December 1 shared photos of the fake letter claiming that NED has been financing media outlets and opposition politicians to destabilise the current government in Pakistan, the report said.

From its official account, NED tweeted, "@NEDemocracy has learned of a fake letter circulating on Pakistani social media, purportedly sent by NED's VP to the US Embassy in Islamabad. This is disinformation – the letter was clearly falsified (wrong logo, forged signature, typos) & no such document was ever sent".

On November 29, 2021, a Pakistani v-logger/ YouTuber published a vlog in which he referred to this letter. That video has been taken down due to the patently fake news it was spreading.

Later, other accounts have also drawn connections between NED, the Central Intelligence Agency in an effort to discredit Pakistani news outlets as well as journalists as foreign sponsored, the report said.

The propaganda apparently has circulated wide enough as a retired general of Pakistan Army, Gen Shoaib Amjad in a live TV show cited this 'evidence'.

Pakistan currently ranks 145th on the Reporters Without Borders' Press Freedom Index. In 2021, Absar Alam a senior journalist and former head of media regulator was shot at in a park in broad daylight. He survived.

Later, Asad Toor, another vlogger was beaten, and unknown men broke into his apartment. Last year Matiullah Jan was abducted from Islamabad. None of these cases have been effectively prosecuted, the report said.