Advertisement

The UAE's participation at the event is further highlighted by its offer to host COP28 in 2023…reports Asian Lite Newsdesk
Foreign Minister Sheikh Abdullah bin Zayed Al Nahyan will lead the UAE's delegation at the pivotal global climate talks in Glasgow, ensuring the nation plays a key role in discussions with world leaders and national negotiators on measures to address climate change.
The meeting – COP26 (the 26th Conference of Parties to the United Nations Framework Convention on Climate Change (UNFCCC)) – represents the latest opportunity for the 197 parties that signed the UNFCCC treaty to discuss and formalise plans to cut global emissions to "net zero" by 2050.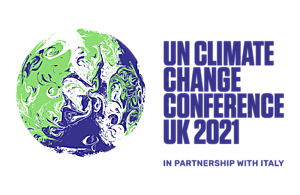 The 197 signatory countries' representatives will convene in Glasgow, the UK, on October 31 to take coordinated action on climate change. Hosted by the UK in partnership with Italy, the summit runs for two weeks until November 12. The UAE's participation at the event is further highlighted by its offer to host COP28 in 2023.
"We look forward to working with the international community to build the path to a lower carbon economy to safeguard the environment and reduce emissions, as well as create lasting economic opportunity. We remain a committed partner in the world's efforts to mitigate climate change and find inclusive practical climate solutions that will deliver sustainable economic growth," said Sheikh Abdullah.
"Should we be confirmed as hosts, our goal will be to make COP 28 as inclusive and action-oriented as possible, a COP that brings together developed and developing countries and unites all sectors – public, private, academic and civil society – around a focus on tangible solutions, he added.
"At a time of rapidly rising climate risk that threatens all countries, we approach this important responsibility with humility and also with determination to support the international community in our pursuit of a practical agenda that is focused on implementation, has ambition, highlights opportunity and drives change," he noted.
"As we celebrate our Golden Jubilee year, we aim to build strong partnerships that are central to economic progress, environmental action and solving global challenges," added Sheikh Abdullah.
ASLO READ: UAE, South Korea agree to boost trade ties
Unwavering focus on positive climate action
The UAE is leveraging the path to a lower carbon economy to safeguard the environment, drive down emissions and create lasting economic opportunity.
An unwavering commitment to reducing emissions – bolstered by the recent launch of the UAE Net Zero by 2050 Strategic Initiative – has led to a number of global and regional firsts for the nation. As part of its net-zero strategy, the UAE plans to invest AED600 billion in clean and renewable energy sources by 2050.
"Over the last 15 years, the UAE has invested heavily in clean technologies that help us both mitigate and adapt to the effects of climate change while diversifying our economy, developing new industries and generating positive economic impacts for our people, said UAE Special Envoy for Climate Change Dr. Sultan Al Jaber.
"We are focused on accelerating commercially viable clean technologies and cutting-edge solutions to enhance resource management and food and water security. This closely aligns with the UAE Net Zero by 2050 Strategic Initiative, which defines the next phase of our national development, creating new knowledge, new skills and new jobs."
Highlighting the nation's offer to host COP 28, he added: "We would leverage our experience as a global convenor focused on global challenges to bring together all stakeholders in order to accelerate climate solutions that make good sense for our environment and also simply make good business sense."
The UAE was the first country in the GCC region to sign and ratify the Paris Agreement and the first country in MENA to commit to an economy-wide reduction in emissions.
As a result, the nation is now home to three of the largest and lowest-cost solar plants in the world – including Noor Abu Dhabi, the world's largest stand-alone operational solar power plant, located in Sweihan, Abu Dhabi, featuring 3.2 million solar panels and producing 1.2 gigawatts of electricity.
The UAE also stands as the first Arab nation to deploy zero emission nuclear energy. When the four nuclear power reactors are completed, it is expected that Barakah Nuclear Energy Plant will meet 25 per cent of the country's electricity needs with zero carbon emissions.
There is a rise in Controlled Environment Agriculture in the UAE, such as automated vertical farms, which enhances food security and contributes to sustainable food systems.
Three-pronged strategy
The UAE's future energy needs will be met by a three-pronged approach: gas, solar and nuclear power.
"Our nation is also a pioneer in new zero carbon energies such as hydrogen," said Mariam Almheiri, UAE Minister of Climate Change and Environment, noting that the nation has the foundations and competitive advantages in place to become one of the largest and lowest-cost global producers of low-carbon hydrogen.
Set to be launched during COP26, the joint UAE-US initiative AIM for Climate seeks to drive more rapid and transformative climate action in the agricultural sector, empowering agriculture to be part of the solution to address the climate crisis, build resilience to its impacts, and create co-benefits of climate action.
AIM for Climate launches with support from over 30 countries, the Bill and Melinda Gates Foundation, and the United Nations' Food and Agriculture Organisation. Through the Mission, the UAE aims to attract much-needed investments in agriculture, address global hunger challenges and increase sustainable economic growth. The UAE will also announce other ground-breaking initiatives in November that align with the international community's climate action plans.