Advertisement

Tomar, addressing the fifth national convention of Agrivision, said that the Centre is ready to amend these laws "to respect the sentiments of protesting farmers"…reports Asian Lite News
Union agriculture minister Narendra Singh Tomar reiterated that the government is ready to amend the three farm laws, against which the farmers have been protesting for more than 100 days. The protesters have been demanding the withdrawal of the three contentious laws.
Tomar, addressing the fifth national convention of Agrivision, said that the Centre is ready to amend these laws "to respect the sentiments of protesting farmers", the Hindustan Times reported.
He stressed that the government's proposal does not mean that there were any deficiencies in these reform laws. He made the same statement in the Rajya Sabha last month.
Tomar said the three laws passed by Parliament in September last year will help farmers fetch more prices in the market. These laws will also boost investment in the farm sector, he said.
Meanwhile, the Congress launched a scathing attack on the central government, which marked the completion of 100 days of the farmers' agitation against the three farm laws, terming the period as a "black chapter" in the history of India's democracy.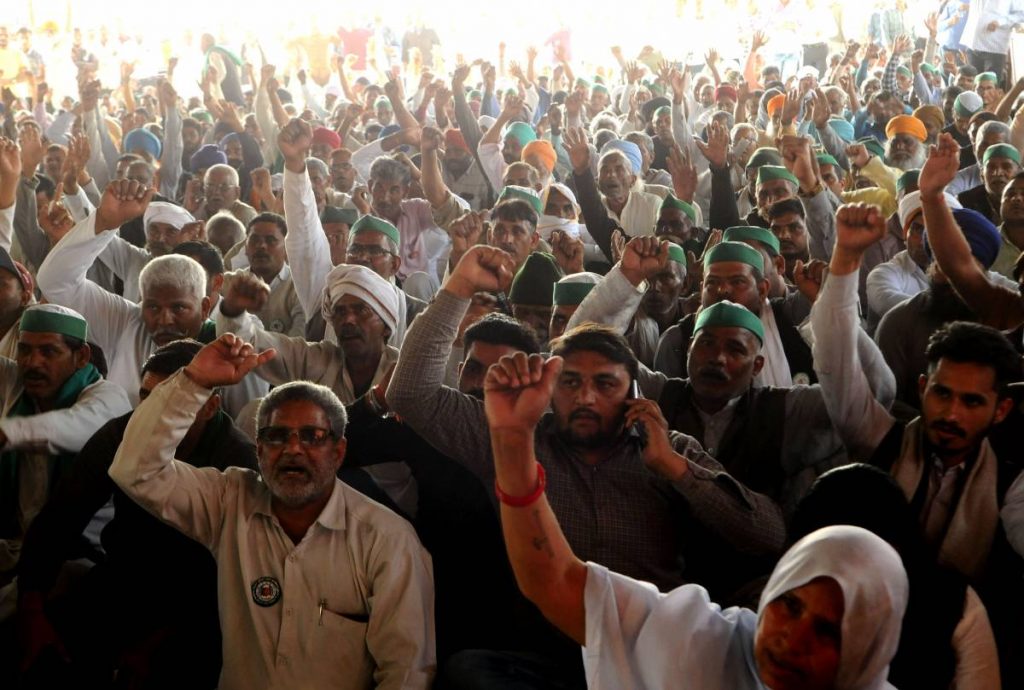 The Congress also said that Saturday marked the completion the ruling BJP's "arrogance", for the treatment it meted out to the protesting farmers.

Former Congress chief Rahul Gandhi tweeted, "Nails have been laid on the borders of Delhi for those whose sons risk their lives on the country's borders. 'Annadaatas' (farmers) demand their rights, but the government commits atrocities."

In a tweet in Hindi, party leader Priyanka Gandhi Vadra said, "100 days of the struggle of the farmers, of the battle of rights. Respect for the annadatas (farmers), (Mahatma) Gandhiji, Sardar (Vallabhbhai) Patelji, (Jawaharlal) Nehruji, (Lal Bahadur) Shastriji, and the path shown by Shaheed Bhagat Singh. 100 days of BJP government's arrogance, of assault on farmers, of lies…"
Also read:INDIA = World's Pharmacy