Advertisement

The response is at a time when Biden is suffering a dip in his approval ratings in recently released polls….reports Asian Lite News
The White House on Monday confirmed that US President Joe Biden intends to run for re-election in 2024.
Speaking to reporters onboard Air Force One for a Thanksgiving event with U.S. troops in Fort Bragg, North Carolina, White House Press Secretary Jen Psaki said: "He is. That's his intention."
The response is at a time when Biden is suffering a dip in his approval ratings in recently released polls.
Nearly six in 10 Americans have said that President Joe Biden was not paying enough attention to the most important problems the US currently faces, and a majority of them disapprove of the way he's handling his job as the country's leader, revealed a recent poll.
The CNN poll showed that 58 per cent of the respondents said Biden has not paid enough attention to the most important problems, a result that's worse than three years ago when 56 per cent of those polled said so as they were asked the same question about then-President Donald Trump.

Asked about the most pressing issue facing the nation, 36 per cent said it's the economy, among whom 72 per cent said Biden hasn't been attentive to the right issues.

For the 20 per cent who rated the coronavirus pandemic as the top issue, 79 per cent of them view Biden as having the right priority, while 21 per cent not.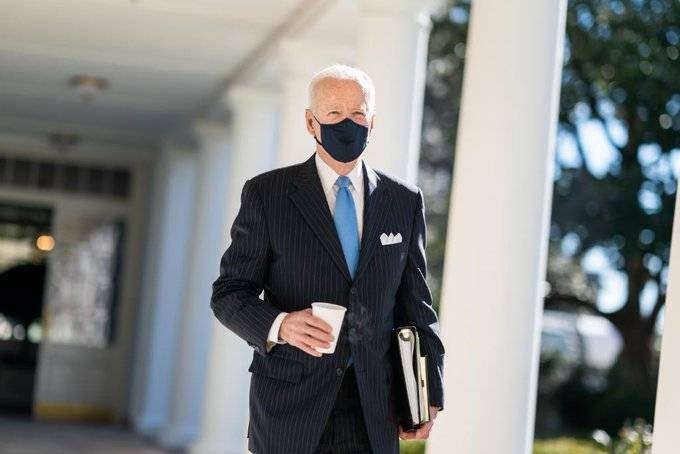 Meanwhile, Vice President Kamala Harris has made history as the first woman to be the head of state of the most powerful nation – even if it was only for 85 minutes while President Joe Biden was incapacitated temporarily for a medical procedure.

The transfer of power to Vice President Harris took place on Friday at 10.10 a.m. and reverted to Biden at 11.35 a.m., when he recovered from anaesthesia after a colonoscopy.

Jen Psaki announced before Harris took over that she would act as the president for a "very brief period" and "will work from her office in the West Wing during this time."

This was the first time in the 245-year history of the US that woman had held the presidency.

During the 85 minutes Harris was acting president and the commander-in-chief of the US military, she had control of the world's biggest nuclear arsenal.

Biden underwent the medical procedure at the Walter Reed National Military Medical Centre outside Washington on the eve of his 79th birthday amid speculation about the future of Harris with a reckoning due in three years when the next presidential election takes place.

Meanwhile, another leader of Indian descent, Nikki Haley, is gearing up for possible presidential run as a Republican going around the country and raising funds for party politicians who could help her.

Haley, who became the first person of Indian descent to be a member of the US cabinet when former President Donald Trump appointed her the Permanent Representative to the United Nations with a spot in his cabinet, told The Wall Street Journal that in early 2023, she would decide on the race.

Behind the minutes-long historic, but uneventful wielding of presidential power by Harris lie uncertainties for her.

Biden has said that he would run for re-election even though he would turn 82 in in 2024 – but it still is an open question if he would be able to pull it off.

And, questions are swirling about what is next for Harris: If Biden doesn't run would the Democratic Party anoint her his successor – and if he does run, would she continue as his running mate.

Either way, her future is tied to that of Biden, who is weighed down by soaring inflation at 6.2 per cent, the Taliban takeover in Afghanistan, and the illegal immigration crisis which are showing in polls.

According to the RealClear Politics aggregation fo polls, Biden's favourability is 42.3 per cent, while Harris's is even lower at 40.2 per cent.

Trump's favourability at 41 per cent is slightly higher than Harris's and only 1.3 per cent lower than Biden's.