Advertisement

Revocation of special status ended gender bias, opened new avenues. Prior to August 5, 2019—when the Centre announced its decision to scrap Article 370—women in J&K, especially in Kashmir due to many reasons stayed away from joining the armed forces. But during the last two years scenario has changed, reports Asian Lite News
After the abrogation of J&K's special status and its bifurcation into two union territories, the government has taken many steps to empower women folk in the erstwhile state. The steps include holding recruitment drives in police and central armed forces, providing them with an opportunity to excel as entrepreneurs, and scholarship schemes for young students.
In last week of June this year, the Jammu and Kashmir Police held a staffing drive for the women in the Valley. A three day rally held in central Kashmir's Budgam District was attended by hundreds of young women. In the physical endurance test and physical standard test women candidates, who had applied for the post of constable in two women battalions in the Jammu and Kashmir Police, took part.
The J&K Police had announced 1300 posts for women police personnel across the Union Territory out of which 650 each would be recruited in Kashmir and Jammu regions.
In January last year 21000 women had participated in a similar rally held in frontier Doda district. That time J&K Police had announced 1300 posts for women.
Prior to August 5, 2019—when the Centre announced its decision to scrap Article 370—women in J&K, especially in Kashmir due to many reasons stayed away from joining the armed forces. But during the last two years scenario has changed. Women have taken a lead in every field and are not shying away from building their careers. The gender equality has been the main focus of the present dispensation led by Lieutenant Governor Manoj Sinha.
J&K Reorganisation Act ended inherent gender bias
Jammu and Kashmir Reorganisation Act 2019 ended the decades long discrimination with the native J&K women. Earlier J&K women marrying non-permanent residents lost their status as permanent residents, which led to a denial of their right to inherit or own property. This impact was of this provision on female residents of J&K was overruled by the 2002 J&K High Court judgment in the 'State of Jammu & Kashmir v. Susheela Sawhney' case.
This landmark judgment held that the "a daughter of a permanent resident marrying a non-permanent resident will not lose the status of permanent resident of the state of Jammu and Kashmir," thereby clarifying female permanent residents right to inherit property. However, this judgment did not confer such rights to their progeny. Ironically, such exclusionary provisions did not apply to the children of male J&K permanent residents marrying females from other places.
After August 5, 2019, women have access to guaranteed constitutional rights of equality and they can get married to anyone without losing any of their rights.
Focus shifts on women
A survey conducted by an NGO prior to post August 5, 2019, had stated that an overwhelming majority of 90% of women in Kashmir were of the opinion that becoming an entrepreneur was either challenging or very challenging, mostly due societal expectations. But during the past two years many women have come forward to become entrepreneurs.
The Jammu and Kashmir Entrepreneurship Development Institute (JKEDI) has tried to shift its focus towards the women empowerment.
The JKEDI is focusing on imparting training to women in different trades like garment and food technology, and fashion designing. These capacity development programmes offered by the JKEDI are equipping the women with knowledge and abilities to run their business enterprises successfully.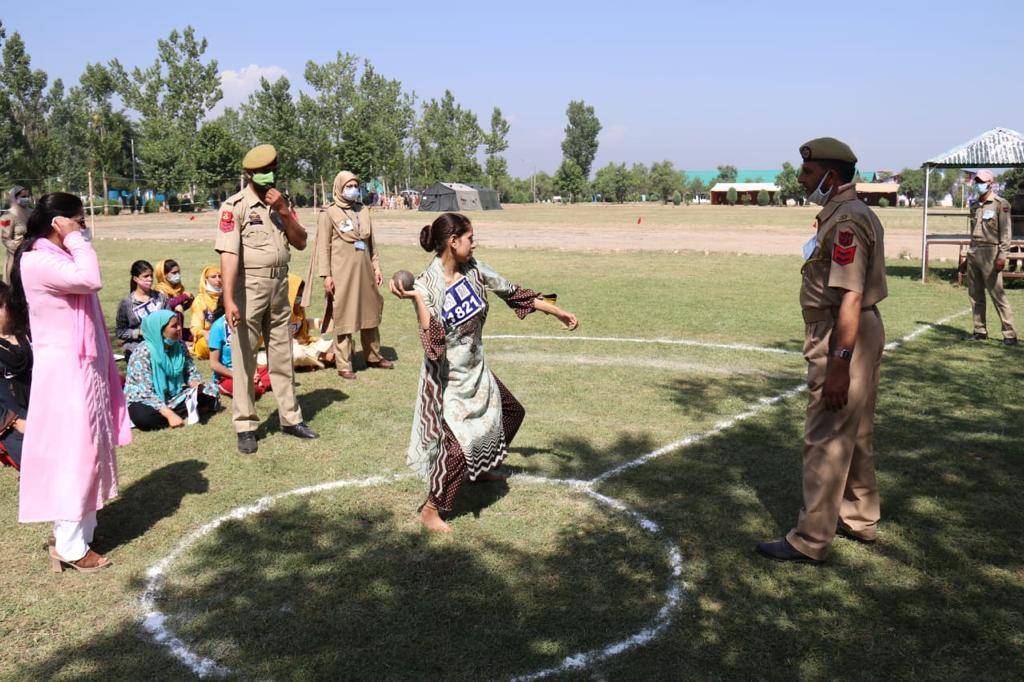 Hausla' scheme for women entrepreneurs
On June 30, 2021, J&K Lieutenant Governor, Manoj Sinha , launched "HAUSLA- inspiring her growth", a comprehensive programme which aims at promoting women entrepreneurship in the Union Territory. The objective of the scheme is to build a comprehensive programme for women entrepreneurs of the region which can serve as a guide for achieving success in their business and to widen the reach of their business products and services.
The LG stated that the programme has been made in a very scientific way, creating a channel for educated women to explore their potential and subsequently channelize their business acumen, helping them overcome challenges related to finances, legal, societal biases by focusing on their innate potential.
The new scheme for women would also disseminate knowledge about the government policies for women entrepreneurs and providing access to enterprise education and training with focus on business development, besides linkages to women enterprise networks, associations, business premises and online market places. "This programme will definitely help the women entrepreneurs. Where there is a will, there is a way," LG Sinha had said.
"The J&K Government is working aggressively to identify various initiatives and accordingly, JK Trade Promotion Origination (JKTPO) has also identified various stakeholders cum partners which can help women entrepreneurs to scale new heights," the LG said.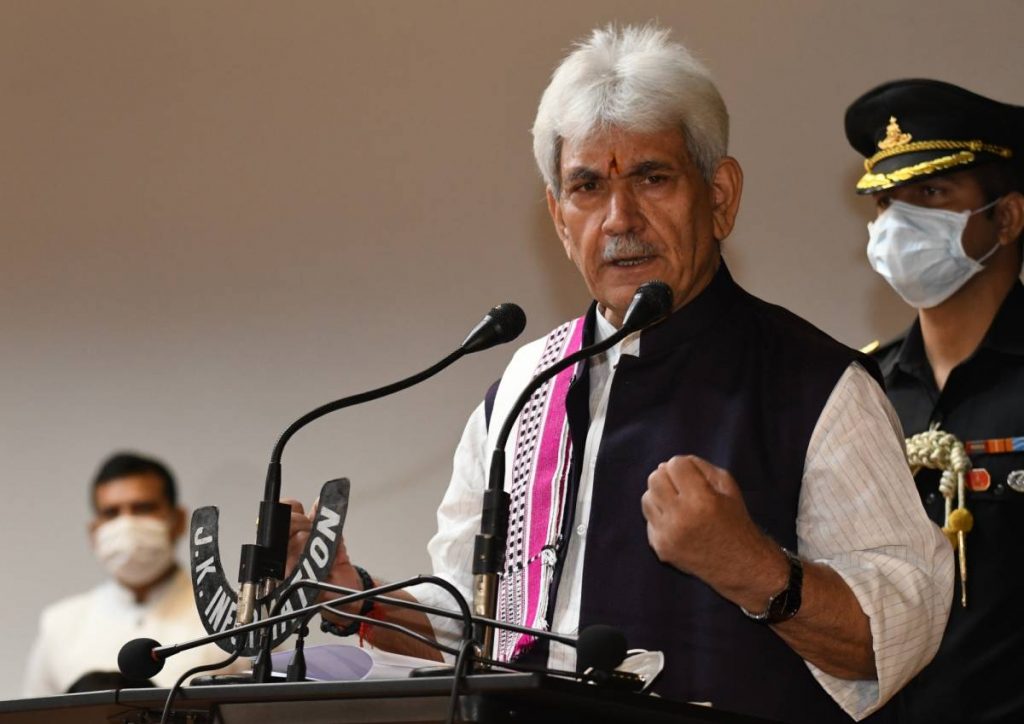 Super-75 scheme for meritorious girls from poor families
On March 9, this year Jammu and Kashmir Government announced the launch of Super-75 scholarship scheme to support the education of meritorious girls from poor families, so that they can excel in streams like medicine, engineering, ITI and humanity, and contribute to the nation building.
According to an official spokesman the scheme was announced in view of this year`s theme of International Women`s Day i.e. "Choose to Challenge" and to celebrate Azaadi Ka Amrut Mahotsav- India@75.
Another new scheme – Tejaswini under Mission Youth, was announced to provide financial assistance of Rs 5 lakhs to the girls between the age group of 18 to 35 years to start their business.
Lieutenant Governor Manoj Sinha had stated that a new era of change and development was ushering in J&K, a change that will provide women their rightful place, a voice, an identity, and individuality. "We are making tireless efforts to ensure women`s safety, modern education, and economic independence," the LG had said.
After J&K's transition into a Union Territory, the administration has acknowledged the role of women in economic development of J&K. The key areas which the government is working on, include, skill development of women entrepreneurs; facilitating financial assistance; providing global market to women entrepreneurs and connecting them with innovative products.
The LG had announced that no fee will be taken from 5,89000 girls upto 12th standard studying in the government schools.
During the past two years 88 Kasturba Gandhi Balika Vidyalaya and 88 girls hostels have been made functional in far flung areas. The step has been taken to fill in the gender gap and to control the girl child dropout rate. To assist the higher education of girls, the J&K Government is also providing 13 different scholarship schemes.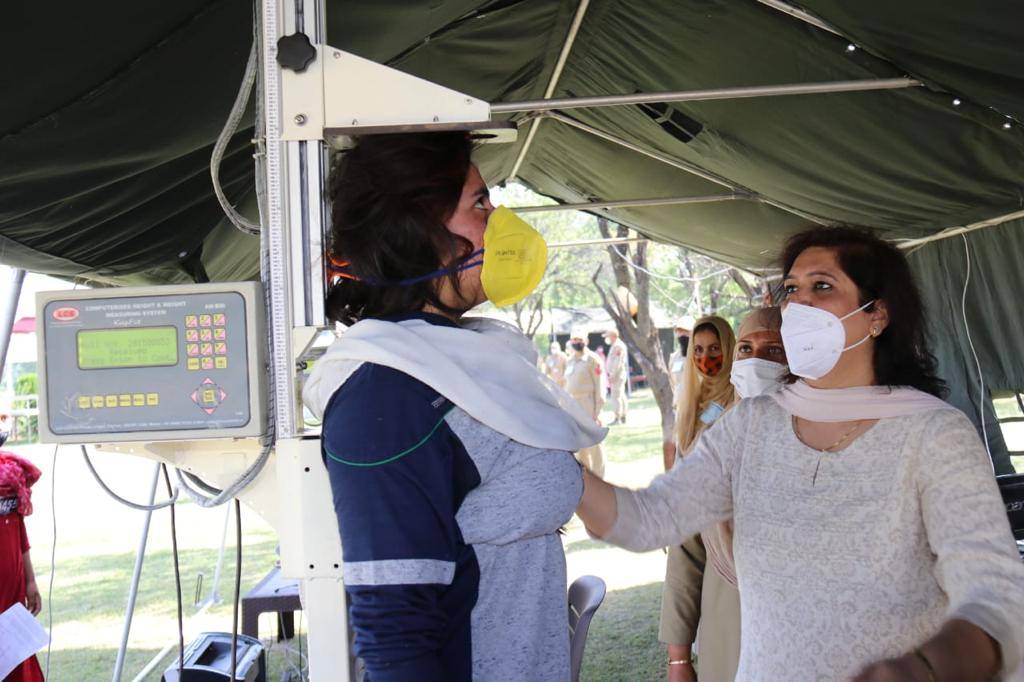 Women found greater access to opportunities
According to Statesman after August 5, 2019 women in J&K have found greater access to opportunities and resources to excel in their fields.
One of the major advantages of the abrogation of Article 370 has been the unshackling of the chains of bondage of women of the erstwhile state of Jammu & Kashmir (J&K).
Women were one of the main disadvantaged sections of the former state. Women were not just constitutionally denied their rights, there was also erosion of their existing rights. Despite all the odds J&K women have a long history of glory to bring social change and breaking new grounds as far as gender equality and professional development is concerned.
ALSO READ: Vax hesitancy high among women in rural Kashmir
ALSO READ: The Wahhabi Factor of Kashmir Issue