Advertisement

The name P. K. Rosy was brought back to the limelight recently when actress Kani Kusruti dedicated her State Award for Best Female Actor to the late actress of Malayalam Cinema…writes Ashok Parameswar
Born in 1903 to a Dalit family, Rosy acted in the first Malayalam movie called Vigathakumaran. However, the film was lost to a fire, erasing all memories of its existence with it. Rosy played a character named Sarojini in the 1928 silent film directed by J. C. Daniel, considered the father of Malayalam Cinema.
Born at Nandankode in Trivandrum, Rosy was reportedly raised in abject poverty after her father died when she was very young. From a Dalit family, her caste background caused controversy when the film was released. Rosy had dared to act in a movie when it was objectionable for a woman to do so, let alone a Dalit woman. And she played an upper-caste Nair woman, which enraged the Nair community.
Rosy endured the shoot, but the story goes that director Daniel had to keep her away from the cinema hall called Capitol during the film's first screening as important men from the upper caste were present at the show. Rosy stayed away, and the screening was inaugurated peacefully, but when the upper caste men found out a Dalit woman was portraying a Nair, they responded spitefully. They threw stones at the screen, and Rosy's hut was burnt down that very night, forcing her to flee.
Rosy reportedly fled Kerala with the aid of a lorry driver belonging to the Nair caste. She later married him and left all the hardships behind. However, her grandchildren refuse to acknowledge her Dalit legacy, which makes it nearly impossible to trace her entire story. The only biographical book is a small booklet titled P. K. Rosy by Kunnukuzhy S Mani, and a novel titled Nashta Nayika (The Lost Heroine), authored by Vinu Abraham. The book was translated into English by C.S. Venkiteswaran.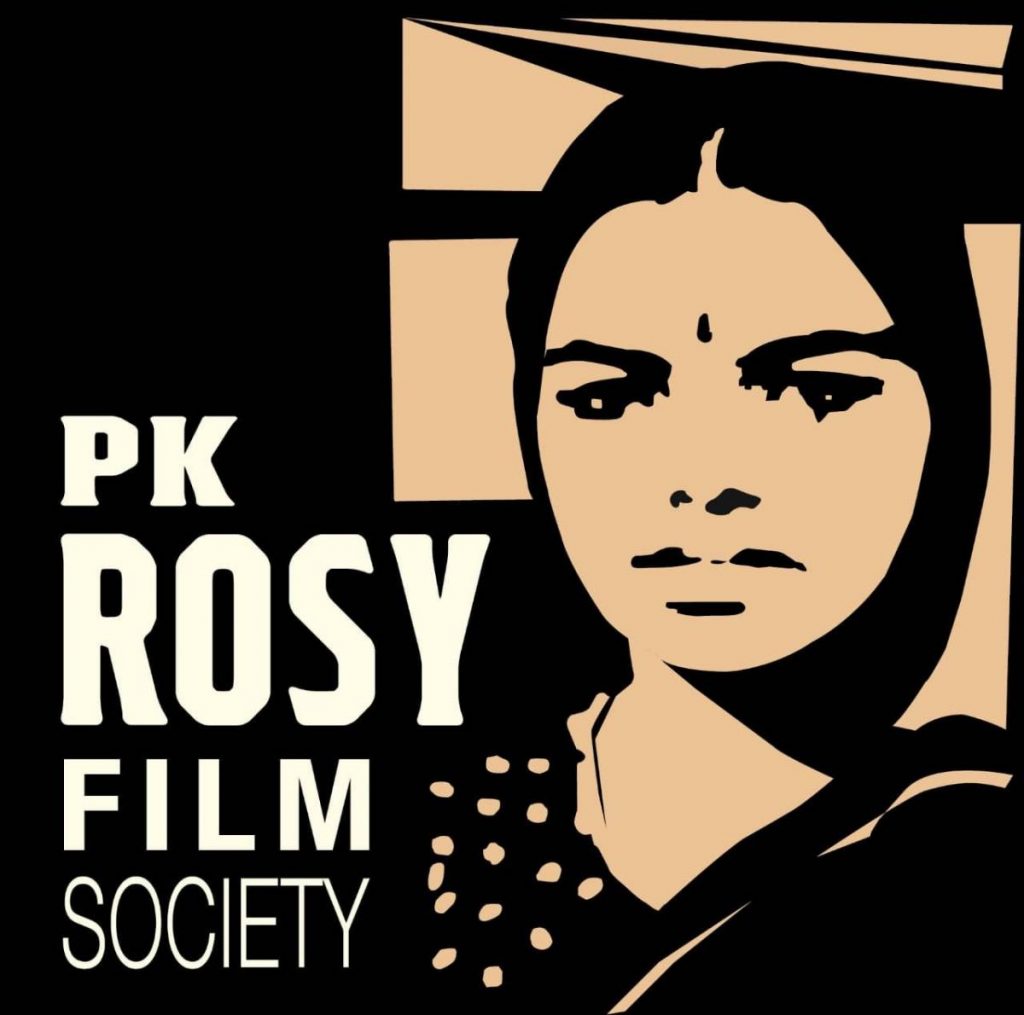 Rosy is thus, the first heroine of Malayalam Cinema and also the first Dalit woman to act in a Malayalam movie. Her story is also the story of the birth of Malayalam Cinema. Unfortunately, both are smeared by the horrors of casteism, which still holds on to Kerala's cinema and culture. The story of the lost heroine sheds light on the politics of gender, caste, and society in Malayalam cinema.
In 2019, 89 years after the release of Vigathakumaran, the Women in Cinema Collective (WCC) founded a film society in Rosy's name in an attempt to restore her lost legacy.
WCC, made up of a group of female actors of Malayalam cinema, said: "This act of naming our film society PK Rosy Film Society is an attempt to be sensitive and to take note of all those who have been excluded from dominant cinema histories through their gender, caste, religious or class locations and our imagination."