Advertisement

Sankari Mridha's Bharatanatyam performance brought to life Poet-Saint, Tulsidas's, ardent devotion to Lord Rama, conveyed through exquisite abhinaya (Expression), fluid movements and poses and excellent storytelling. The audience were taken through an immersive experience of the life and qualities of Rama
The Indian Forum, Sangam, hosted a cultural event to celebrate its 25th Silver Jubilee anniversary in November 2022. This event was graced by the Mayor of Sutton, Trish Fivey, as the chief guest. The gathering of art enthusiasts was treated to a Bharatanatyam tribute to Lord Rama by Sankari Mridha, an excellent and renowned artist accompanied by a live orchestra. This was the highlight of the evening.
Sankari is a Bharatanatyam dancer and teacher who trained originally under Guru Jayalaksmi Eswar in Delhi, and has since then given several performances in India, Bangladesh and the UK. She further trained under Nina Rajarani MBE in the UK and assisted in teaching students at Shristi School of dance, KCWA and Southend Malayali Dance schools.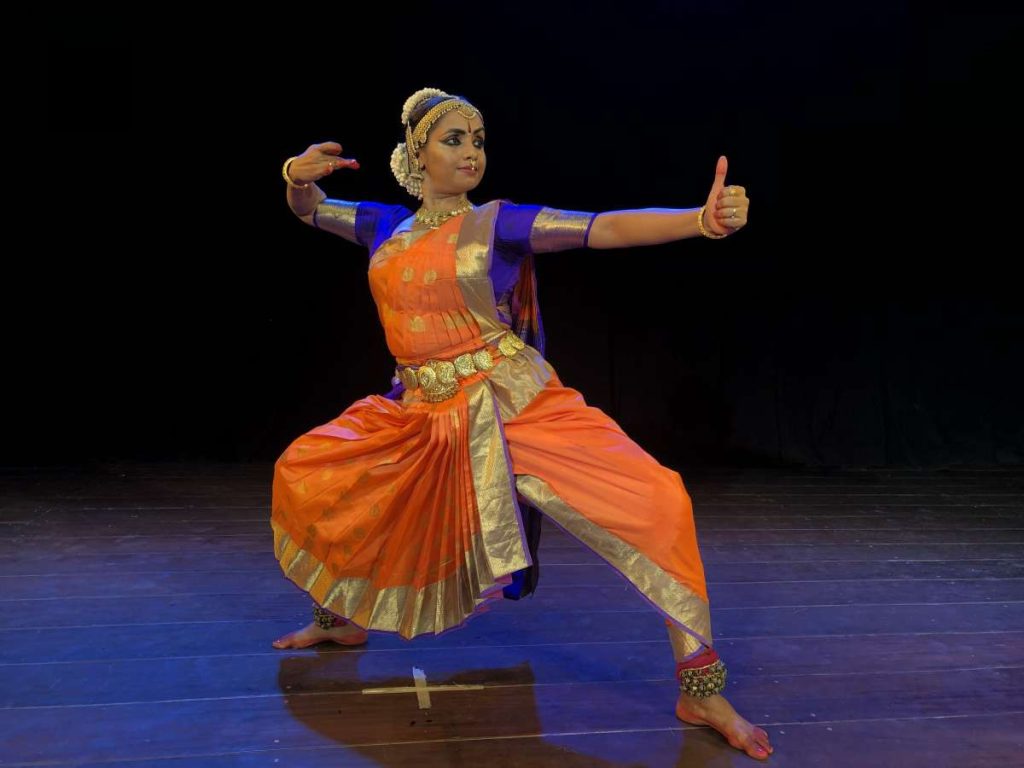 Sankari performed to the well-known bhajan- 'Sri Ramachandra Kripalu Bhajamana' in Ragam Yaman Kalyan and Thalam Misrachapu narrating the personalities, stature and glories of Rama with grace and emotive power.
The verses of the hymn, depicted expertly by Mridha, describe Rama, who is the remover of worldly sorrows, he who is blessed with fresh lotus like eyes and feet, and his beauty is that of innumerable Cupids. An ideal son and man, Rama is valorous in his victories against demon dynasties and evil alike. Transporting the audience to a spiritual realm through the creation of Rasa (aesthetic experience), Sankari paints a picture of how Lord Rama was able to string Shiva's Celestial bow, whilst so many other Kings, Gods and even Demons had failed, thus winning the hand in marriage to his consort Sita. Mridha brought to the stage the might, yet humbleness of Lord Rama through her expressions and devotion. The enactment of true friendship and love that Hanuman (The Great Monkey God) has towards Rama warms the heart of the audience.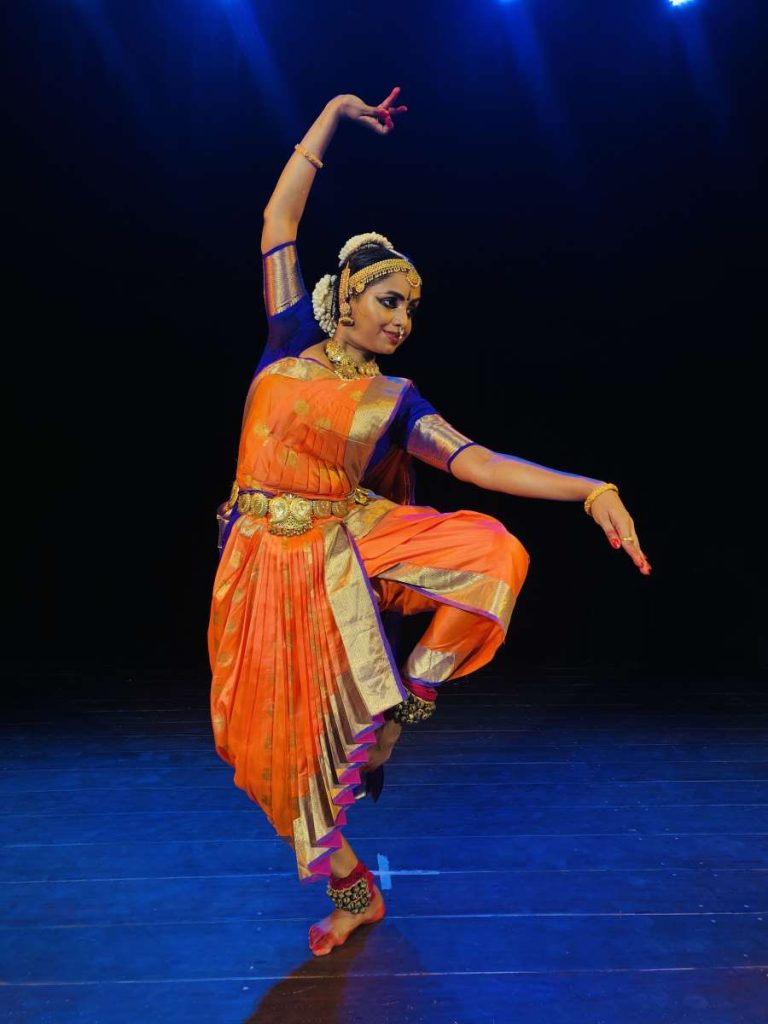 The poem ends with reverence and humility – Tulsidas, or Sankari in this case, asks Rama to reside in the lotus of her heart, destroying all evil and desires. This emotion-packed, lighthearted performance leaves the audience wanting more.
Sankari's mastery in the Bharatanatyam form of classical dance, intricate movements and emotional narrative impressed even Mayor Trish Frivey, who wants to continue to watch her dances in the future.