Advertisement

The medical staff were drawn from seven medical units affiliated with the army, navy and joint logistics support force….reports Asian Lite News
China has sent the military and thousands of healthcare workers into Shanghai city which has been facing the worst COVID-19 outbreak, according to the Chinese media outlet.
Citing Chinese People's Liberation Army Daily, Global Times reported that the country dispatched more than 2,000 medical staff to Shanghai in one of its biggest-ever public health responses.
The medical staff were drawn from seven medical units affiliated with the army, navy and joint logistics support force. Upon arrival in Shanghai, they quickly carried out medical treatment, nucleic acid testing and other essential tasks, the newspaper said.
According to Global Times, a Chinese Air Force heavy transport Y-20 aircraft was parked at an airport in Shanghai early Monday morning.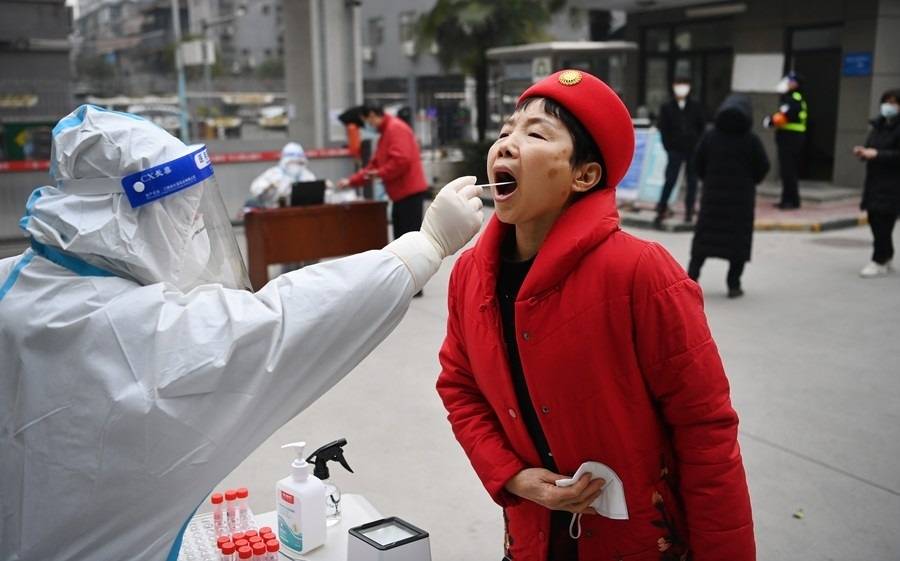 Shanghai will conduct city-wide nucleic acid testing on Monday.
The city on Monday reported 425 confirmed and 8,581 asymptomatic domestically transmitted cases, the highest daily increases since the latest outbreak, bringing the total number of COVID-19 infections in the city to over 60,000.
Regions including East China's Jiangsu, Zhejiang, Anhui, and Jiangxi provinces, North China's Tianjin, and Central China's Hubei province have also sent medical teams to help Shanghai combat the outbreak, with the total number of medical staff from other regions supporting Shanghai reaching about 10,000 as of Sunday, as per Global Times.
Meanwhile, China reported 1,366 new local COVID-19 cases in the last 24 hours.
Last month, China has faced its worst outbreak since the coronavirus was first detected in Wuhan. From March 1 to 24, the country had reported 56,000 infections — more than the total cases in Wuhan two years ago.
Of the local confirmed cases reported Sunday, 836 were in Jilin, 425 in Shanghai, and 16 in Fujian, according to Xinhua News Agency.
Besides, a total of 39 new imported COVID-19 cases were reported across the mainland, compared with 51 in the previous day.
Following the recovery of 1,848 patients on Sunday, the number of COVID-19 patients currently undergoing treatment stood at 25,724, including 54 in critical conditions, according to Xinhua.
There have been no new COVID-19 deaths and the death toll has remained unchanged at 4,638, it added.
Amid the largest lockdown in two years, the Chinese city of Shanghai last Friday launched the second phase of a massive COVID-19 PCR screening, local media reported citing local authorities.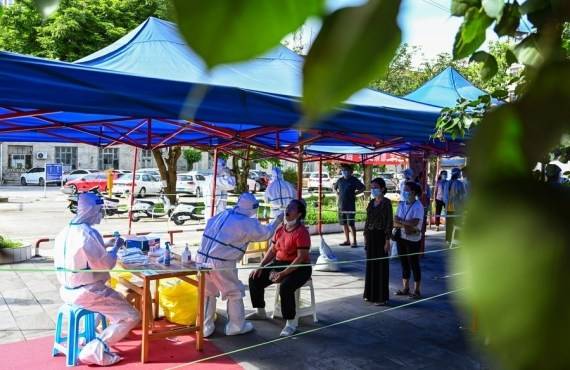 The COVID restrictions have caused major delays at Shanghai port, which is the world's busiest container port, handling more than four times the volume seen at the Port of Los Angeles in 2021, according to data from both cities' port authorities, CNN reported.
The first lockdown phase lasted from 5 am (local time) March 28 until 5 am April 1 in the areas located east and south of the Huangpu River, including Pudong, Fengxian, Jinshan and Chongming districts, and several areas of Minhang and Songjiang.
The second phase came into effect at 3 am (local time) today and will last until 3 am (local time) on April 5 in areas west of the Huangpu River, including Xuhui, Huangpu, and Jiading districts.
The operation of public and private traffic is shut down, and the bridges over the river are also closed for the lockdown period. (ANI)