Advertisement

Gunjan had the privilege of learning Hindustani classical music from Gandharva Sangeet Mahavidyalaya, New Delhi under maestros like Pt. Madhup Maudgalya and Shri Sudhanshu Bahuguna…reports Asian Lite News
In the cacophony of new music releases comes a collector's delight. 'Mohabbat Mein Tere Sanam' featuring legendry singer Kumar Sanu crooning to the lyrics and compositions by Gunjan Jha under the direction of Vaibhav Saxena is a delight for music lovers.
Produced by Vusic Records, the album also features brilliant upcoming singers Kshitij Vedi and Diksha Sameria.  The melodious number received rave reviews from renowned singers and artists like Padma Shri Pankaj Udhas. The song is set to bring in a welcome change to the music industry and the preferences of millions of music lovers across the world. 
Kumar Sanu, also known as the Melody King of Bollywood is an Indian playback singer. He is famous for singing thousands of Bollywood songs. Besides Hindi, he has also sung in other regional languages. He holds the record for winning five consecutive Filmfare Awards for Best Male Playback Singer (1990–1994) along with Arijit Singh. For his contribution to Indian cinema and music, he was awarded the Padma Shri in 2009. Many of his music tracks feature in BBC's "Top 40 Bollywood Soundtracks of all time". Kumar Sanu has worked with almost all big Bollywood producers like Yash Raj Films, T-Series, Sony Music, Zee Music, Tips, Saregama, Venus Records & Tapes and Vishesh Films.
Meanwhile, Gunjan Jha a singer, composer and lyricist is a skilled music composer with over a decade of experience in arranging and creating musical pieces, handling a wide variety of programs to compose and synthesize. Familiarity with a range of musical genres, with special experience in film, TV, and commercial scoring along with his mastery in Hindustani Classical music and knowledge of western music gives a variety to his compositions.
Gunjan had the privilege of learning Hindustani classical music from Gandharva Sangeet Mahavidyalaya, New Delhi under maestros like Pt. Madhup Maudgalya and Shri Sudhanshu Bahuguna.
Jha has composed and arranged commercials for advertisements, commercials for brands like Lloyds, LG, Singer and more. He has also edited and improvised scores composed by other known musicians. Gunjan has to his credit two music albums released by Times Music. Bhakti Band, a fusion of religious songs with western band. Shabad-Bhakti songs sung by Padmashri Pankaj Udhas which is a rendition of traditional Punjabi Shabads in Hindi.
Gunjan is the Co-founder of SUMIRAN, a fusion music band. Recently released a solo debut album for Zee Music called More Saiyaan.
Vaibhav Saxena is an Indian composer, music producer, singer-songwriter and rapper. He gained a following in 2014 when he caught the attention of world's biggest music record label T-Series which led to him, signing a deal with the record label. He composed and produced two crossover singles You And Me (Teri Galliyan) And Without You (Soch) which was appreciated world-wide.
Vaibhav is also a part of an Indian fusion band Sumiran. The band's debut release More Saiyaan released by Zee Music Company was very well received by audience and artists like Sonu Nigam, Papon, Nana Patekar & R.Madhavan.
Vaibhav has contributed his skills in the album Shabad with legendary artist Pankaj Udhas and Shankar Mahadevan and he has collaborated with Punjabi singer Ashok Mastie for a dance song. His recent collaboration was with singer Kamal Khanfamous for the song Ishq Sufiana
Vaibhav Saxena has been composing music for TVC, jingles, background scores, signature tunes, anthems etc for some of the biggest global brands winning many awards.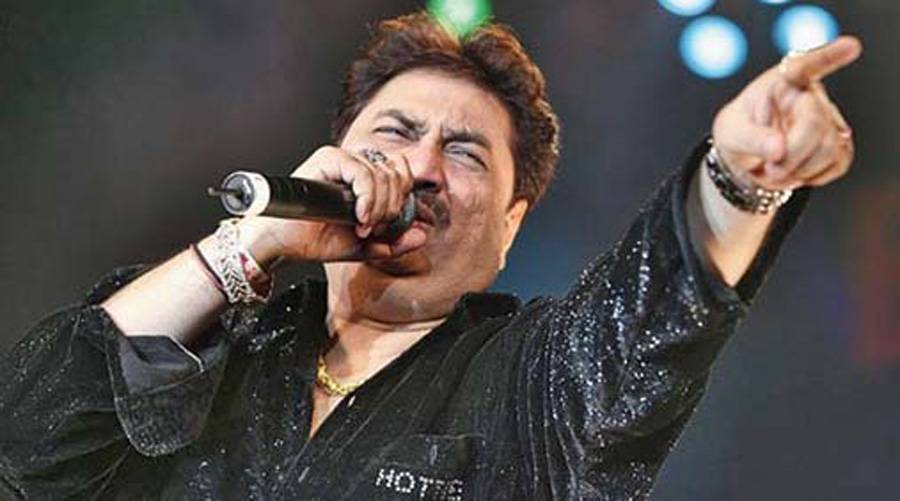 Performer Kshitij Vedi, is an upcoming singer based in Noida. He has to his credit several awards and accolades. Kshitij won Delhi's Date with Democracy District Competition 2018 organised by Delhi Government and performed on stage with renowned Bollywood singer Kailash Kher at New Delhi. He was among the top 5 singers of Sangam Kala Delhi-NCR 2016 Contest.
Music has always been a very important part in Diksha's life. While she is by profession a Nursing officer at AIIMS, New Delhi, but her singing career actually took- off when she participated in AIIMS got talent and became one of the grand finalists. From there she got recognition and started her career as a playback singer. She has sung several motivational songs like Agrasar (covid vaccine song), Kahe Ghabraye (covid song), Tu hi Data (organ donation), and various covers along with her team. Singing with Kumar Sanu is yet another milestone of her singing career.
ALSO READ-Melody Queen Runa Laila due in London