Advertisement

Rashtriya Ekta Divas was marked by Sanskruti Centre for Cultural Excellence recently at the Nehru Centre (ICCR London). An excellent cultural programme depicting the unity and diversity in art forms and cultural representations was presented by 14 performers, hailing from different professional and arts streams.
Author Amish Tripathi, Director at The Nehru Centre and Minister of Culture at HCI gave a thought-provoking opening speech emphasising the need to be united.
A rich dance ballet demonstrating classical and folk-dance forms of different regions of India was presented by Anuja Tirumalasetty, Arya Arun, Vilina Ananya, Harsha Rani, Lakshmi Aveen, Manju Sunil, Mona Jethwa Patel, Dr Prtha Dasmahapatra, Reema Virdee, Sreyashi Deb Roy and Soundarya Gokulnath.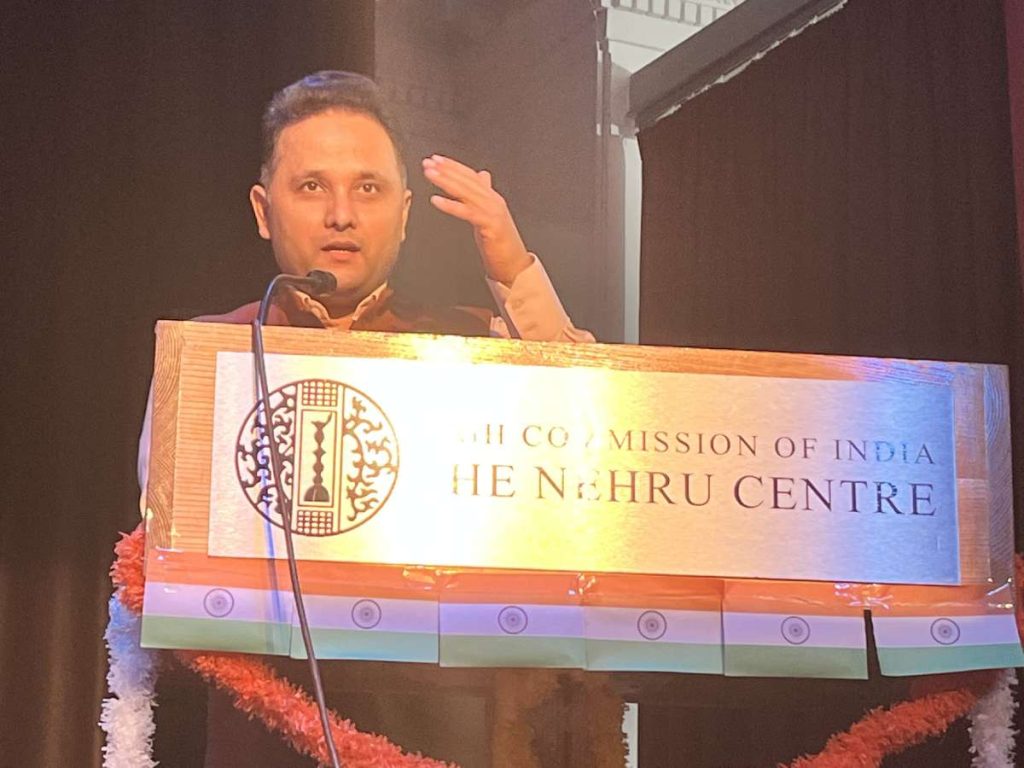 These performers are from various linguistic backgrounds and are also full-time doctors, IT & medical professionals, and business entrepreneurs who passionately continue to practise & present performing arts.
Popular multi-lingual song Mile Sur Mera Tumhaara was beautifully presented by classical singer Irawati Mulmule. Solo Odissi dance recital by Dr Pritha Dasmahapatra, Bharatanatyam recital by Arya Arun and Kathak recital by Priya Kushwaha captivated the audience.
In appreciation of their presentations, the performers were felicitated with shawls by Sanjay Sharma, Deputy Director of The Nehru Centre. The program is conceived and choreographed by Ragasudha Vinjamuri, Founder of Sanskruti Centre.