Advertisement

Never before seen in Delhi, Chef Aceti's menu take guests on a multi-sensory journey through a series of elegant courses. Each course is be expertly paired with a selection of award-winning Italian wines selected by the hotel sommelier…reports Asian Lite News
Chef Fabrizio Aceti, known in the industry as the Fashion Superchef, is taking over Sorrento, the Shangri-La Eros hotel's award-winning Italian restaurant from November 4 to 13.

Chef Aceti will demonstrate his innovative skills and precision technique as he puts together a specially curated degustation menu that are a pleasure to even the most discerning of palates.

Growing up in Piedmont, Northern Italy and with 25 years of experience in the F&B industry, Chef Aceti has worked in some of the most renowned restaurants and hotels spanning eight countries across Europe and Asia.

Never before seen in Delhi, Chef Aceti's menu take guests on a multi-sensory journey through a series of elegant courses. Each course is be expertly paired with a selection of award-winning Italian wines selected by the hotel sommelier.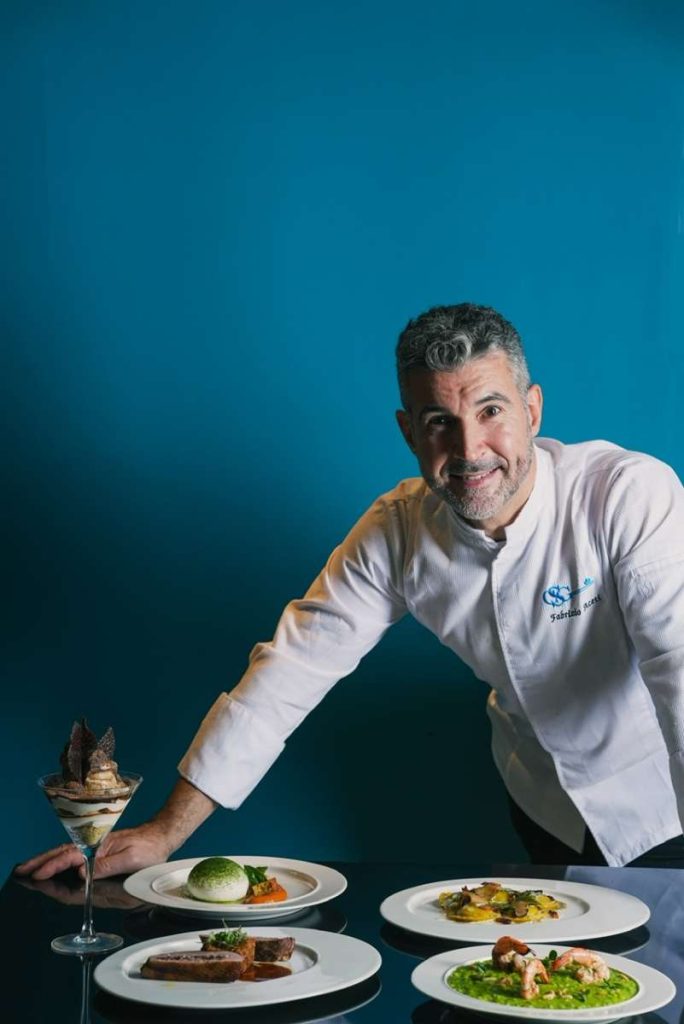 The signature collection includes Marinated Yellow Tail Fish with Fresh Orange & Fennel Salad, Pumpkin Truffle Ravioli with Parmesan Sauce & Crispy Pancetta, Black Cod Cooked with Milk, Potato, Asparagus & Almonds, Pan Fried Lamb Loin with Baby Fennel, and Eggplant Timbale with Porcini Mushrooms & Parmesan Sauce.

"My passion for good food and the constant desire to create innovative ideas with it started as far back as I can remember. All my life, I have enjoyed food and loved cooking. Travelling and learning about the different cuisines of the world is thus essential to my personal journey. I realized that my true passion is creating out-of-the-box food concepts for top clients in various industries, including fashion." says the superchef.

Chef Fabrizio Aceti's special set menu is available for lunch and dinner at Rs. 5,500 plus taxes per person, and Rs. 8,500 plus taxes per person paired with wines. Guests can also savour his signature dishes from the a la carte menu.
Journey through North Indian tastes
Newly launched Loya at the Taj Palace, New Delhi captures the culinary essence traversing the landscapes of North India. The new Indian-concept restaurant brand explores Northern Indian cuisine from the foothills of the Himalayas to its peaks, without compromising on the ingredients and flavours true to the region.

The spotlight is on the inherent uniqueness and time-honoured cooking techniques of dungaar, the art of smoking and slow-cooking; aromatics of "baghar", spices tempered in hot oil; and sigdi, cooking over an open fire; and the practice of pounding masalas with a sil-batta, pestle, and mortar.

Loya means to gather for a feast, and a feast it is. Elements from the snow-capped peaks of Kashmir, to secret ingredients from Himachali cuisine, to the robust flavours of the terrains of Punjab, are curated into a menu that revives lost culinary traditions. Four years research has culminated into a menu featuring cherished and long-preserved authentic recipes made with heirloom ingredients.

The vast menu offers appetizers or 'Pella Swaad' featuring Timbri Jhinga (prawns cooked in shrub seed marinade with pahadi bhang jeera chutney), Chapli Parantha a minced mutton kebab with flaked parantha and cucumber slaw, and Ghost Chilli Murk Tikka with Bhut Jolokiaa smoked carrot and coconut puree amongst others like Dumba Kahai, and Masaledar Pork Ribs.

Chef Rajesh Wadhwa and chef Gagan Sikka serve up delicacies for Mains or 'Saanjha Swaad' as they prefer to call it, with the restaurant's Loya Mutton , a slow cooked mutton in yogurt gravy infused with mustard oil, the Raan-E-Jirga with ole chokha, dal dip and an Attari Murg which is a creamy tomato chicken curry with fenugreek and giner.

There are also plenty of options for vegetarians who can start with Kachori Chaat, crisp kachoris with dried vatana, anardana and chutney, Paneer Teen Mirch with crushed kali mirch and fresh achari red and green chillies, Bharwan Kulche with a fresh dash of haldi-mooli kus. For mains pair the Gucchi Kala Moti Palao with Dal Khakiya featuring pahadi jhakiya seed a Multani Gobhi served with coriancder imulsion.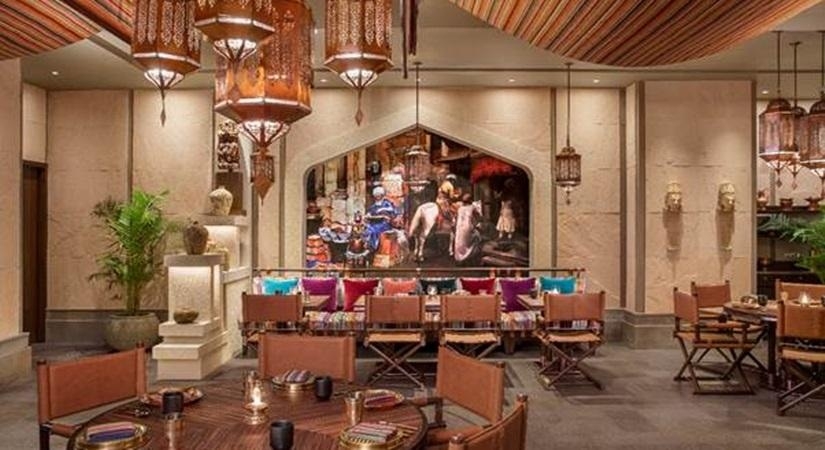 If the food isn't enough to get you there the decor and atmosphere certainly will. Clay pots, iron kadhais and other cooking utensils are visible through the open kitchen. The bar is welcoming and tempts you with an array premium spirits infused with essential Pahadi ingredients to create delicious cocktails. The theme of the five rivers running through Punjab, Sind and Himachal create the canvas the Paanch elements that feature in the cocktail menu.

Puneet Chhatwal, Managing Director and Chief Executive Officer, of IHCL, said, "IHCL, with its rich culinary history for over a century, has always been renowned for pioneering global and regional cuisines and concepts. With the addition of Loya, IHCL strengthens its food and beverage portfolio of over 400 restaurants and bars. As the first Loya launches in the food capital of the country, the brand will soon travel to Mumbai, Bengaluru, and other cities in India and overseas."

Loya offers the warmth and comfort of the past intersecting with the energy of today.
ALSO READ-'Home' introduces a-la-carte weekend brunch in Delhi