Advertisement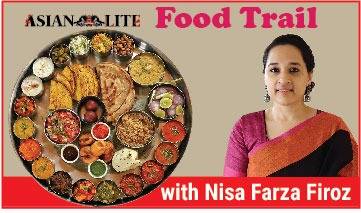 Ingredients
Flour – 500gms
Yeast – 1 tbsp
Honey – 2 tbsp
Salt – 1 tsp
Melted Butter – 2 tbsp [ unsalted]
Warm Milk – 1/3 cup
Water – 1/3 cup
For Spread
Butter – ½ cup [ unsalted]
Chilli Flakes – 1 tsp
Parsley – 1 tsp
Salt – ¼ tsp
Method
In a deep bowl, add the flour, salt, yeast and whisk it together.
Add honey, melted butter, water, milk and knead it until a smooth dough is formed for 7 to 8 mins.
Grease butter in a bowl and keep the dough into it. Cover it and keep it in a warm place for 1 hour.
When the dough rises, cut it in 4 equal parts and roll each piece into a ball.
Roll out each flat bread and place on a preheated pan on a medium high heat. Cook for 2 to 3 mins on each side. The flat bread will rise up.
Brush each hot flat bread with the prepared spread.
ENJOY!