Advertisement

Earlier, leader of opposition Tejashwi Yadav had blamed Nitish Kumar for deliberately delaying the caste-based Census in the state…reports Asian Lite News
The Chief Minister of Bihar, Nitish Kumar, said on Monday that the state government is committed to conduct caste-based Census in Bihar.

Interacting with mediapersons here after the Janta Darbar, Nitish Kumar claimed that the proceedings pertaining to caste-based Census are going in the right direction.

"We will soon hold an all-party meeting on this issue. The talks with leaders of different parties are currently underway. The Centre has already allowed state governments to conduct caste-based Census in their respective states, and we will soon start the process in Bihar," Kumar said.

"So many government projects have got delayed due to the Covid 19 pandemic. But now the situation has improved, hence we will speed up the pending government programmes," Kumar said.

Earlier, leader of opposition Tejashwi Yadav had blamed Nitish Kumar for deliberately delaying the caste-based Census in the state.

"The caste-based Census was passed twice in the Bihar Vidhan Sabha. Some BJP leaders were also present. Then what is the need for an all party meeting? You (Nitish Kumar) are not serious about conducting caste-based Census in the state, hence you are making excuses," Tejashwi Yadav said.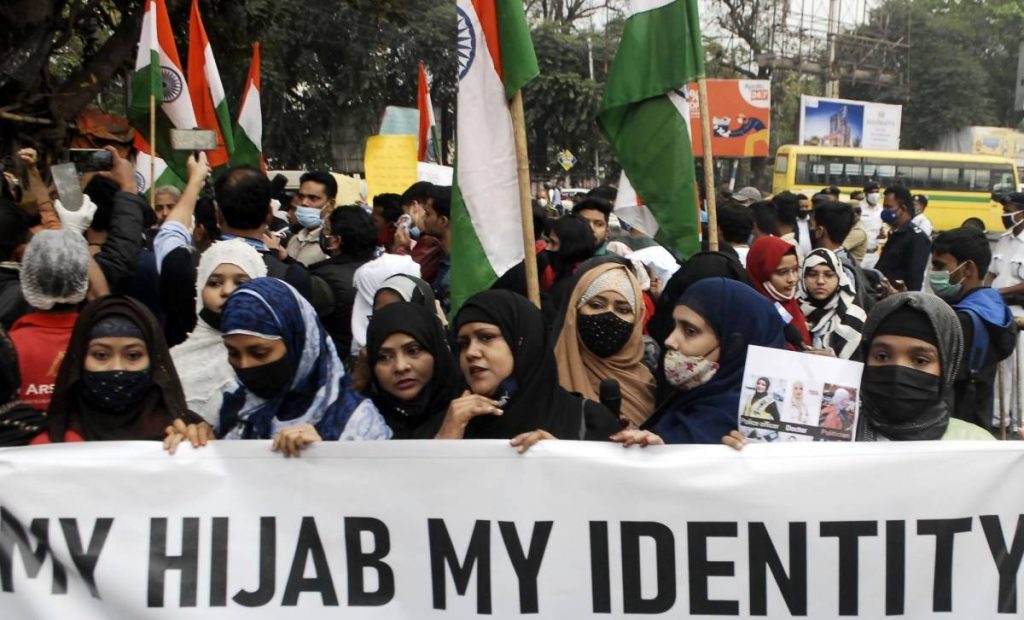 'Hijab not an issue'
Amid the ongoing hijab controversy in Karnataka, Nitish Kumar on Monday said that he respects every religion and their rituals of worshipping.

"If anyone wears a scarf on the head or sandalwood mark on the forehead, I believe it is not a controversial subject. Every person has a right to wear whatever they want. We have no interference. You never witness any single incident of such controversy in Bihar. It cannot be an issue of discussion," he said.

After the hijab row rose in Karnataka and saw tension and charged statements, Janata Dal-United's Parliamentary Board President Upendra Kushwaha termed as "traitor", Karnataka Minister K.S. Eshwarappa who had said that the saffron flag could become the national flag after 100, 200 or 500 years in the country.

"The leaders of BJP insulting Samrat Ashoka, are now campaigning for demolishing our national flag. How could our country tolerate it?"

"I am urging Prime Minister Narendra Modi and Chief Minister BS Bommai to take appropriate action against traitors like Ishwarappa," Kushwaha said in a tweet.

RJD President Lalu Prasad Yadav, while reacting to the Hijab controversy, said that the country is heading toward civil war and Prime Minister Narendra Modi and the ruling BJP are responsible for it.

"… PM Narendra Modi does not talk on inflation, unemployment, poverty and other issues. He always talks about temple-mosque, riots and religions. The people of the country are tired of the propaganda of BJP and Narendra Modi," he said.