Advertisement

The environment-friendly technology cuts out the need for printing plates, molds, chemicals, and solvents, emitting no pollutants or waste and also reducing overall energy usage…reports Asian Lite News
Learning will become easier and more interesting for visually challenged students as they will soon be able to access Braille Maps designed and developed using Digital Embossing Technology (DET). This will make the maps easy to use, user-friendly, better feeling, and durable.
DET, an innovative technology, has been introduced, designe,d and implemented by National Atlas & Thematic Mapping Organisation (NATMO) for the first time in India. NATMO is part of the Department of Science & Technology.
The environment-friendly technology cuts out the need for printing plates, molds, chemicals, and solvents, emitting no pollutants or waste and also reducing overall energy usage.
DET is not only able to produce these maps at high speed but also enables its use for more people for many years. In the past maps lost its readability and feeling experience in a short span of time.
NATMO which has designed this technology was established in 1997 and it published the Braille Atlas for Visually Impaired (India), edition 2017 in English Braille Script which received a positive response from the visually impaired community. This was developed with an indigenous manual embossing method.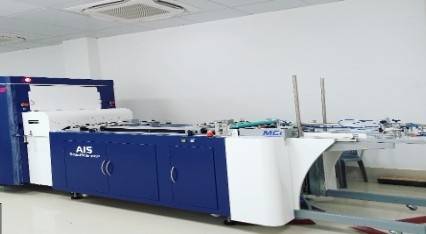 Prime Minister Narendra Modi conferred National Award on "Science & Technology Intervention for Physically Challenged" to NATMO for this publication which was officially released in 2017 in New Delhi.
On receiving positive feedback and demand for its Braille Atlases, NATMO prepared Braille Atlases in Hindi and other regional languages. Besides, it also started the groundwork for Braille Atlases of different States of India in consultation with experts and organisations.
Braille Atlas of India were distributed in 323 schools of India while NATMO also organised Braille Workshops and Quiz Contests to develop awareness among the visually impaired students, teachers, and trainers.
ALSO READ-Elections in 5 Indian states from February 10 to March 7