Advertisement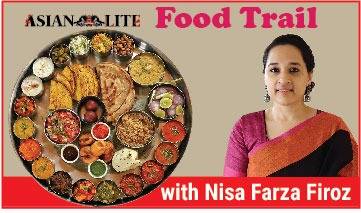 Fruit breads are always bought by me whenever I visit a bakery or a store. Though my kids aren't fond of it, I would love a good fruit bread with my tea in the evening.
This enriched fruit bread has a beautifully brown crust with a wonderfully soft and tender crumb. Its easy to make and goes very well with tea or coffee. I've used orange peels, dark or golden raisins and cranberries. You can also add nuts or dry fruits.
INGREDIENTS
All purpose flour- 3cups
Milk powder-2tbsp
Instant yeast- 1 3/4cup +3tbsp
White sugar-2 tsp
Salt-1tsp
Milk-150ml
Egg-1
Butter-55grams
Dried fruits-1cup(golden or black raisins and cranberries, tutti fruitti)
Orange peel-2tsp
Egg wash- egg yolk 1
METHOD
In a bowl of your electric stand mixer fitted with dough hook. Add the flour, milk powder, yeast, sugar and salt . combine it well.
Then add milk, butter, egg and knead the dough on 2nd speed for about 4 to 6mnts. Untill the dough is smooth and non-sticky. (You can also knead with your hands)
Place the dough in oiled bowl. Grease the dough with some oil so that it doesn't get dry. Cover it with a plastic wrap and let it rest at room temperature for 2hours.
Using your fist punch down the dough and knead until smooth. Add the dry fruits and mix it well. Put the dough in lightly floured surface. Roll the dough into a rectangular shape. Take one side and put it into the centre and take the other one and put it over the top seal it. Roll it into a log and keep it in a Loaf pan of 9inches
Cover this with a cloth and keep it in a warm place for 15mnts or until the dough rises top of the pan.
Mean while preheat the oven at 180degrees for 10mnts
Brush the top of the dough with egg yolk and bake it for 30 to 35mnts. Or until beautiful golden brown.
ALSO READ-Covid infections and pregnancy