Advertisement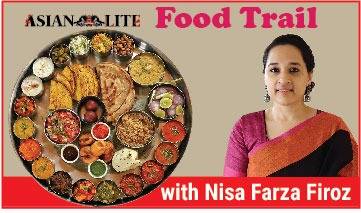 Today we'll be making Minty Black Chickpea Salad made with black chickpeas, crunchy onions, tomatoes, cucumbers and spices. This refreshing salad has fresh and tangy flavours, and can be enjoyed as a great protein rich breakfast or snack. It takes about 10-15 minutes to make this yummy salad with pre- cooked chickpeas. Black chickpeas are smaller in size, have a rough exterior and a nuttier flavour than light brown chickpeas. black chickpeas are a great source of nutrition. They are rich in protein, fibre, vitamins and have a low glycaemic index which helps to regulate blood sugar. This salad also consists of paneer.
As I've told earlier in my previous recipe about paneer, Paneer is good for people suffering from diabetes. It is rich in omega 3, which is good for the mental development of kids. It is also beneficial for people suffering from heart diseases as paneer regulates blood pressure and controls cholesterol.
This salad is also made up of different veggies, here I've added some cucumbers, carrots, tomatoes, Potatoes and some onions but you can mix it up and customize it. It's a perfect dish to make when you feel like ,you want to effortlessly make something while also being healthy. Let's look into the recipe!
Ingredients
1.paneer-200gms
2. black chick pea-11/2 cup
3. Onion- 2(finely chopped)
4. Cucumber -1(finely chopped)
5. Carrot-1 ( finely chopped)
6. Tomato- 2small (finely chopped)
7.potato-2small (boiled and cut into small cubes)
8.lime juice- juice of 1
9. Butter -2tsp
Dressing
1.cilantro- ¾ cup
2. Mint leaves -1/4 cup
3.garlic-3 cloves
4.green chilli – 1(finely chopped)
5.pepper-1/4tsp
6.curd-3/4cup
7.olive oil-3tsp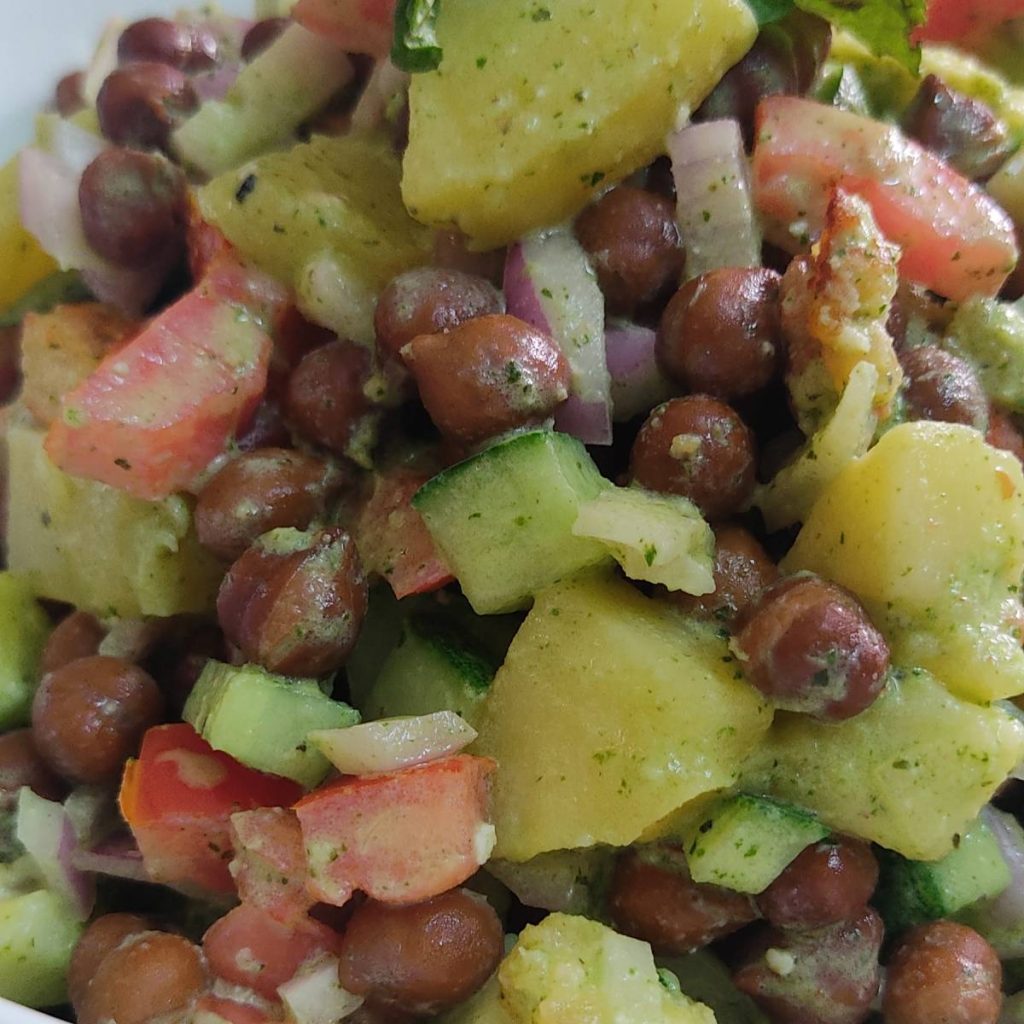 Method
1.soak the black chick peas overnight. Wash and pressure cook it with 3cups of water for 4 to 5 whistle or until cooked.
2.once done allow the pressure to release and drain the excess water an keep aside
3. In a pan add Butter and fry the cubed paneer both the sides lightly and keep it aside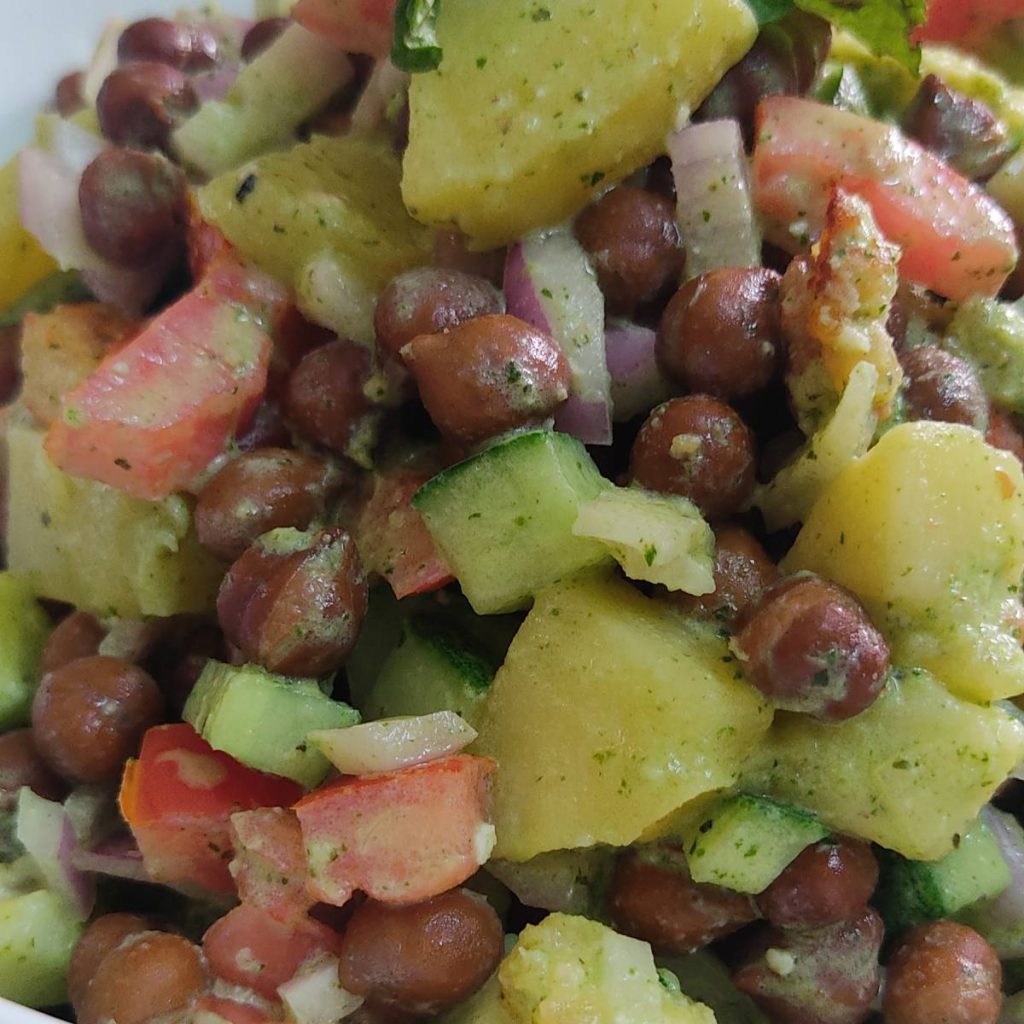 For the dressing
In a mixer grind the cilantro, mint leaves,garlic cloves, pepper ,green chilli, curd and olive oil untill smooth consistency.
In a large mixing bowl add the cooked chick peas, chopped onions, cucumber carrot, tomatoes paneer, boiled and cubed potatoes. Add salt accordingly.
Drizzle the mint dressing over the salad and toss it well with the lime juice. Your healthy minty chick pea salad is ready.
ALSO READ-'Women should break the glass ceilings'