Advertisement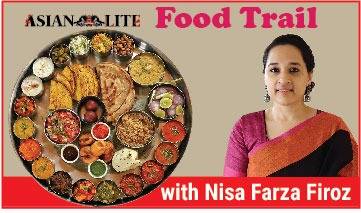 Soya chunks cutlet is a very popular for protein and can be taken as a simple snack item. I personally hate soya but it is very easy to make and can be had as an appetizer. we usually have soya cutlet as light evening snack with tea. it is great for small parties and get together. Today we will learn how to make soya chunks cutlet following this easy recipe.
Ingredients
Soya Chunks –1 ½ cups
Oil – 2 tbsp
Garlic Paste – 1 tsp
Ginger Paste – 1 tsp
Onion – 1 [finely chopped]
Carrot – 1 [finely chopped]
Beans – ¾ cup [finely chopped]
Turmeric Powder – ½ tsp
Red Chilli Powder – 1 tsp
Garam Masala – ½ tsp
Cumin Powder – ½ tsp
Chaat Masala – ½ tsp
Green Chillies – 3 [finely chopped]
Coriander Leaves – ½ cup [finely chopped]
Potatoes – 3 small [boiled]
Corn Flour Slurry
Bread Crumbs
Method
Soak the soya chunks in hot water for 10 mins.
After 10 mins strain and squeeze out the excess water.
Once the soya chunks cool down, give it a pulse in the grinder.
In a pan, Add oil on a low medium flame.
Add onions and green chillies, saute until translucent.
Add ginger and garlic paste and saute until the raw smell comes.
Add the beans, carrot  saute this for 5mins and add the soya mixture and mix everything nicely. Add salt accordingly.
Add the turmeric powder, red chilli powder, coriander powder, garam masala, cumin powder, chaat masala.
Mix everything nicely and cook it for 5 mins on medium low flame.
Now add the mashed boiled potatoes and mix everything nicely, lastly add the coriander leaves.
Once the mixture cools, make patties.
Dip the patties in slurry and roll it in bread crumbs.
Deep fry the patties until golden – brown.
YOUR SOYA CUTLETS ARE READY TO BE SERVED.
ENJOY!
ALSO READ-Malnutrition and muscle loss