Advertisement

The deal is aiming to boost natural gas exports to Europe. The deal will allow more supplies of gas from Israel via Egypt, which has facilities to liquefy it for shipment by sea
Egypt, the European Union (EU) and Israel signed a trilateral deal here on Wednesday to boost the export of Israeli natural gas to Europe via Egypt in a bid to reduce the bloc's dependence on supply from Russia.
The signing of this agreement is "a special moment," European Commission President Ursula von der Leyen told a press conference alongside the Egyptian and Israel energy ministers in Cairo.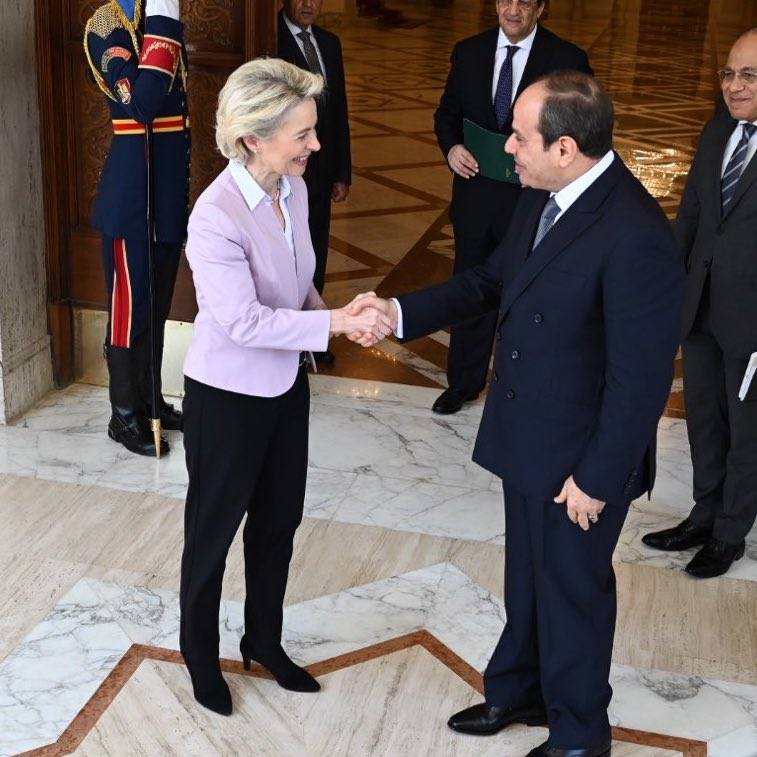 The deal will allow more supplies of gas from Israel via Egypt, which has facilities to liquify it for shipment by sea.
"With this agreement, we will work on the stable delivery of natural gas to the EU from the East Mediterranean region," she tweeted shortly after the ministerial meeting of the East Mediterranean Gas Forum (EastMed), where the deal was reached.
"This will contribute to our EU energy security, and we are building infrastructure fit for renewables — the energy of the future," she noted.
Russia constitutes nearly 45 percent of the EU's gas imports in 2021, according to the International Energy Agency.
Egyptian Minister of Petroleum and Mineral Resources Tarek El-Molla said the deal is an important step to boost relations between Egypt, Israel and the EU, and will foster cooperation among EastMed members and partners.
EastMed is an international organization formed by Egypt, Palestine, Jordan, Greece, Cyprus, Italy, France and Israel in 2019 and headquartered in Cairo.
Meanwhile, Israeli Minister of Energy Karine Elharrar said the partnership between Egypt and Israel "ensures natural gas security for our European partners, helping to face the current energy crisis."
This deal "sends a message that the EastMed plays a pivotal role in securing energy to Europe," she said, noting geopolitical developments in east Europe have highly impacted the energy industry, necessitating collaboration.
ALSO READ:SISI: UAE-Egypt ties cornerstone of ME stability
After achieving self-sufficiency in natural gas in 2018, Egypt is working to take up a role as a regional energy hub by strengthening regional cooperation and carrying out several gas discoveries.
In November 2021, Egypt announced it has signed a memorandum of understanding with Israel to increase natural gas supplies from Israel to Egypt for re-export.
Egypt's revenues from liquified natural gas export reached 3.9 billion U.S. dollars in 2021 from 600 million dollars a year earlier.