Advertisement

Nearly 400 million people across 45 cities that are under lockdown represent $7.2 trillion of annual gross domestic product for the world's second-largest economy…reports Asian Lite News
Nearly 400 million people across 45 cities in China are under full or partial lockdown as part of China's strict zero-Covid policy.

Together, they represent 40 per cent, or $7.2 trillion, of annual gross domestic product for the world's second-largest economy, according to data from Nomura Holdings, CNN reported.

Analysts are ringing warning bells, but say investors aren't properly assessing how serious the global economic fallout might be from these prolonged isolation orders.

"Global markets may still underestimate the impact, because much attention remains focused on the Russia-Ukraine conflict and the US Federal Reserve rate hikes," Lu Ting, Nomura's chief China economist, and colleagues wrote in a note last week, CNN reported.

Most alarming is the indefinite lockdown in Shanghai, a city of 25 million and one of China's premiere manufacturing and export hubs.

The quarantines there have led to food shortages, inability to access medical care, and even reported pet killings.

The port of Shanghai, which handled over 20 per cent of Chinese freight traffic in 2021, is essentially at a standstill. Food supplies stuck in shipping containers without access to refrigeration are rotting, CNN reported.

Incoming cargo is now stuck at Shanghai marine terminals for an average of eight days before it's transported elsewhere, a 75 per cent increase since the recent round of lockdowns began.

Export storage time has fallen, but that's likely because no new containers are being sent to the docks from the warehouses, according to supply chain visibility platform Project44.

Cargo airlines have cancelled all flights in and out of the city, and more than 90 per cent of trucks supporting import and export deliveries are currently out of action.
National crisis
China on Monday reported 3,297 locally transmitted confirmed COVID-19 cases, the National Health Commission said on Tuesday, while lockdowns in cities are triggering cascading effects with Beijing staring at a national crisis.
Of these new locally transmitted cases, China's economic hub Shanghai reported 3,084 cases and 17,332 locally-transmitted asymptomatic infections, Xinhua reported.
Seven new deaths from COVID-19 were reported on Monday in Shanghai.
Apart from Shanghai, 18 other provincial-level regions on the mainland saw new local COVID-19 cases, including 88 in the northeastern province of Jilin.
A total of 1,912 COVID-19 patients were discharged from hospitals after recovery on the Chinese mainland on Monday, said the Commission report, Xinhua reported.
Across China, cities are locking down their residents, supply lines are rupturing, and officials are scrambling to secure the movement of basic goods, with its largest-ever recorded outbreak of COVID-19 threatening to spiral into a national crisis of the government's own making.
At least 44 Chinese cities are under either a full or partial lockdown as authorities persist in trying to curb the spread of the highly transmissible Omicron variant, according to a report from investment bank Nomura and CNN's report as of Thursday.
In Shanghai, the epicentre of the country's latest outbreak, scenes once unimaginable for the hyper-modern financial capital have become part of the daily struggle for 25 million people.
There, residents forbidden to leave the confines of their apartments or housing blocks for weeks have been desperate for food and freedom — some seen in social media clips screaming out of their windows in frustration or clashing with hazmat-clad workers. Even after the release of a tentative plan Monday for the partial relaxation of measures, there appears to be no end in sight, reported CNN.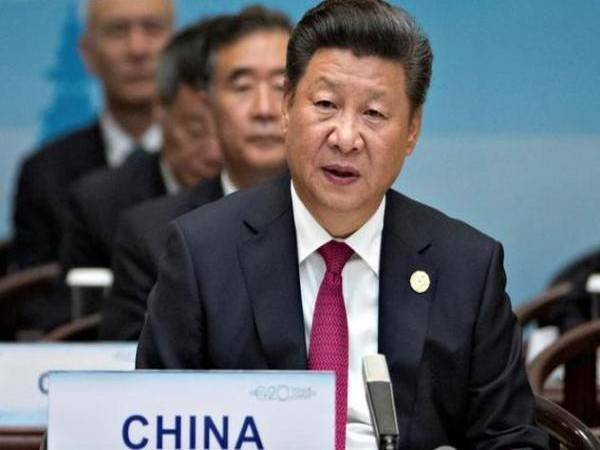 The current situation may mark the most significant challenge for the country — and, arguably, for Chinese leader Xi Jinping against zero Covid policy.
Getting supplies across the country has become a steep challenge, with some expressways closed, and truck drivers ensnared in quarantine or at thousands of highway health checkpoints.
Some cities have discouraged their residents from leaving, like the major southern port of Guangzhou, which requires its 18 million people to show a negative COVID test if they want to get out. Moreover, the zero-covid policy has sparked mounting frustration and anger in Shanghai and threatens more disruption amplifying the risks for the Communist Party. (IANS/ANI)
ALSO READ-China's renewed Sinicisation drive