Advertisement

Recent targeted attacks on Chinese citizens in Karachi and the unrest-ridden southwest Balochistan region have been carried out by both Sindh and ethnic Baloch rebels. Separatist nationalists assert that China is engaged in extensive resource exploitation and extraction in Balochistan and Sindh… writes Dr Sakariya Kareem
Police are looking into the September 28 shooting death of a Chinese Pakistani dentist in Karachi, Pakistan's largest city and economic center.
In a clinic in the southern port city of Karachi, a lone shooter opened fire on Chinese Pakistani dual nationals while posing as a dental patient, killing two and injuring two more. The criminal ran away from the crime site. Richard Hu, 74, and his wife Margaret, 72, were named as the deceased.
The victims, who have spent a considerable amount of time in Pakistan, were allegedly a soft target. Detectives are looking into whether the victims were Chinese nationals or not because China does not permit dual citizenship.
A new Sindhi ethno-nationalist militant group from Pakistan's southern Sindh province, the Sindhudesh People's Army, claimed responsibility for the attack in a statement. The group is not well-known.
Zia Ur Rehman, a writer, and researcher based in Karachi, believes the attacks on Chinese nationals may have been carried out in the past by a new breakaway organization with ties to separatist ethno-nationalists.
Recent targeted attacks on Chinese citizens in Karachi and the unrest-ridden southwest Balochistan region have been carried out by both Sindh and ethnic Baloch rebels. Separatist nationalists assert that China is engaged in extensive resource exploitation and extraction in Balochistan and Sindh. Similar concerns were made in a statement by the little-known Sindhudesh People's Army.
The militant organisation issued a statement to the media in which it issued a warning to China, saying, "We warn China to stop its exploitative projects on our nation and leave immediately."
Rana Sana Ullah Khan, the interior minister, denounced the shooting on Wednesday. Such incidents are not acceptable, he tweeted. "Chinese nationals' security should be guaranteed in every way."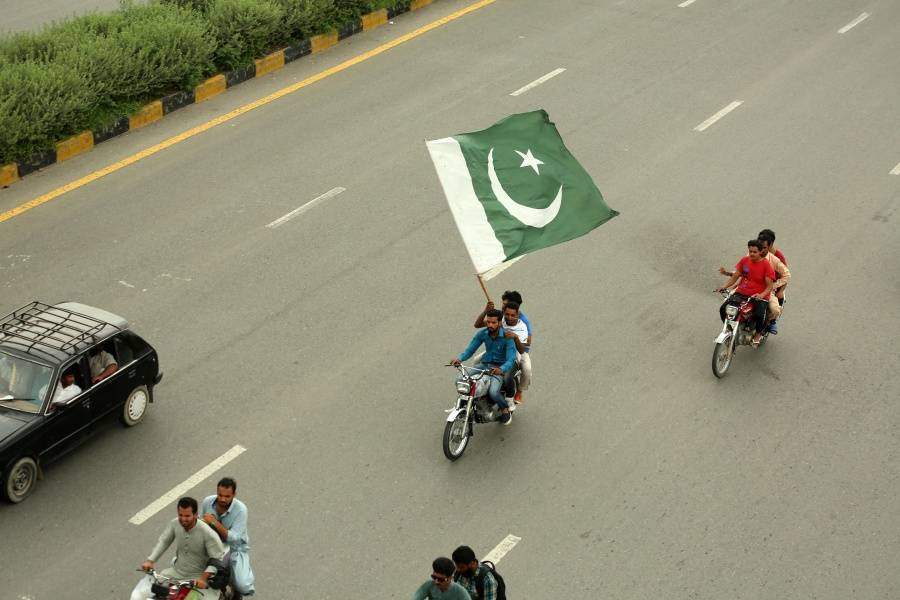 Although the China-Pakistan Economic Corridor (CPEC), a $62 billion package of infrastructure projects launched in 2015, is protected by strict security measures by the Pakistani government, militant groups have continued to terrorise Chinese nationals and authorities, mostly by pursuing soft targets.
In terms of trade, investment, and other economic activity, Karachi is one of Pakistan's major trading hubs. Additionally, it has geostrategic significance. In this busy city, the Chinese are an easy target because of this, claimed Rehman.
"Aside from the suicide bombing on Confucius Institute employees in April and the attack on the Karachi Consulate in November 2018, there have also been smaller-scale targeted attacks on Chinese citizens in the past.
Rehman thinks this increase in soft targets shows extremists have just changed their tactics. He said that since it is difficult to target high-profile individuals now that the city's security has improved, militants opted for soft targets like common Chinese citizens. But these attacks continue to generate media attention.
Recent high-profile attacks against the Chinese have mostly been prevented by Pakistani law enforcement forces. But for the Chinese, small-scale, intermittent attacks on soft targets have been a source of friction and mistrust.
China is concerned that the protective measures aren't working as well as they once did. They don't fully understand why, and they have been considering adding more of their own security officers to the country, for example.
Early this month, sources in the Pakistani press said that China's economic ties with Pakistan had shrunk and that the CPEC project had slowed down significantly, especially under the previous prime minister Imran Khan. According to a Western diplomat, the Chinese ambassador to Pakistan left the country for almost five months between February and early July, perhaps for political and/or mistrust-related reasons.
Additionally, China has increasingly been eager to send its own private security firms to protect its citizens working on CPEC-led projects.
Adnan Aamir, a researcher and independent analyst from Balochistan who focuses on Pakistan's Belt and Road, concurs that these small-scale, uncommon strikes have bred mistrust between China and Pakistan.
"The Chinese proposed to bring its security to protect Chinese residents, particularly in the wake of the April attack on the Confucius Institute. That idea was graciously rejected by Pakistan, Aamir remarked. Still, there is no resolution to the problem.
The Chinese recently made their investment in Pakistan conditional, according to Aamir, who added: "Some sources have informed me that all fresh Chinese investment remains defined by Pakistan accepting the Chinese proposal of letting Chinese security businesses here or not."