Advertisement

Beijing claims full sovereignty over Taiwan, a democracy of almost 24 million people located off the southeastern coast of mainland China, despite the fact that the two sides have been governed separately for more than seven decades….reports Asian Lite News
Taiwan has reported another incursion by Chinese warplanes as two military aircraft of the People's Liberation Army (PLA) enter the self-ruled island's air defense identification zone (ADIZ) on Wednesday.
"2 PLA J-16 entered Taiwan's southwest ADIZ on January 5, 2022," Taiwan's Ministry of National Defense tweeted.
Earlier on Tuesday, seven Chinese military aircraft entered Taiwan's ADIZ.
According to Taiwan's Ministry of National Defense, five People's Liberation Army Air Force (PLAAF) Shenyang J-16 fighter jets, one Shaanxi Y-8 electronic warfare plane, and one Shaanxi Y-8 anti-submarine warfare airplane flew into the southwest corner of Taiwan's ADIZ.
Beijing claims full sovereignty over Taiwan, a democracy of almost 24 million people located off the southeastern coast of mainland China, despite the fact that the two sides have been governed separately for more than seven decades.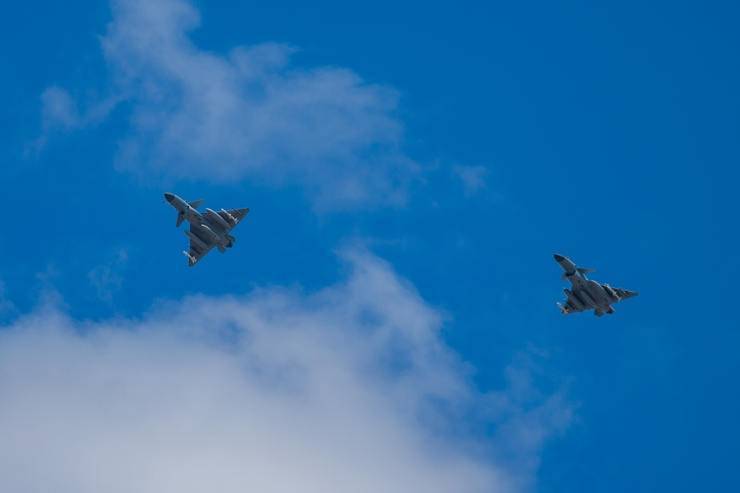 Taipei, on the other hand, has countered the Chinese aggression by increasing strategic ties with democracies including the US, which has been repeatedly opposed by Beijing. China has threatened that "Taiwan's independence" means war.
Taiwan has also announced to establish USD 200 million fund to invest in the Lithuanian industry as the Baltic nation's companies facing custom clearance issues at Chinese ports, reported Sputnik.
Taiwan's representative office in Lithuania's chief Eric Huang has announced the USD 200 million funds to be invested by Taipei in the Baltic nation.
Taipei's move is prompted by Lithuanian companies facing difficulties at Chinese ports as the Communist regime reportedly removed the name of the Baltic nation from its customs system. Due to the move, a large number of Lithuanian exports are stranded in Chinese ports, concerning businessmen for the uncertain future of their consignments.
Lithuania is being targeted by Beijing in recent months as the former nation has allowed Taiwan to open its representative office in Lithuania. The representative office of Taiwan acts as an embassy. The Lithuanian move triggered China and it received massive threats from Beijing as China claims sovereignty over Taiwan despite the island being an independent country in the world. (ANI)