Advertisement

The Turkish leaders vows not to send four million plus refugees back to home countries …. Reports ADD Newsdesk. He called on the Turkish citizens not to worry about the burden of hosting these refugees, who are from Syria, Iraq and Afghanistan
Turkish President Recep Tayyip Erdogan said his government would not return refugees to their home countries, despite the public's unease over almost four million refugees taking shelter in the country.
"We will not send (them) back. We will continue to host (them). We are not worried about it," Erdogan told an international benevolence awards ceremony.
He called on the Turkish citizens not to worry about the burden of hosting these refugees, who are from Syria, Iraq and Afghanistan.
Erdogan made the remarks after opposition Republican People's Party leader Kemal Kilicdaroglu's called for sending Syrian refugees back to their home country.
Kilicdaroglu has said several times that all Syrian and Afghan refugees will be returned to their home states if his party wins the 2023 elections.
ALSO READ: Biden hails Turkey's effort to mediate in Ukraine crisis
Turkey is currently home to some four million refugees, 3.7 million of whom are Syrians, according to the figures published by Turkey's Interior Ministry.

Ties With Greece
Erdogan and Greek Prime Minister Kyriakos Mitsotakis pledged to boost mutual cooperation "despite their disagreements".
Erdogan and Mitsotakis met in Istanbul behind closed doors on Sunday, Turkey's presidential office said in a statement, adding the main agenda of the discussions was bilateral and international relations, including the Russia-Ukraine conflict, reports Xinhua news agency.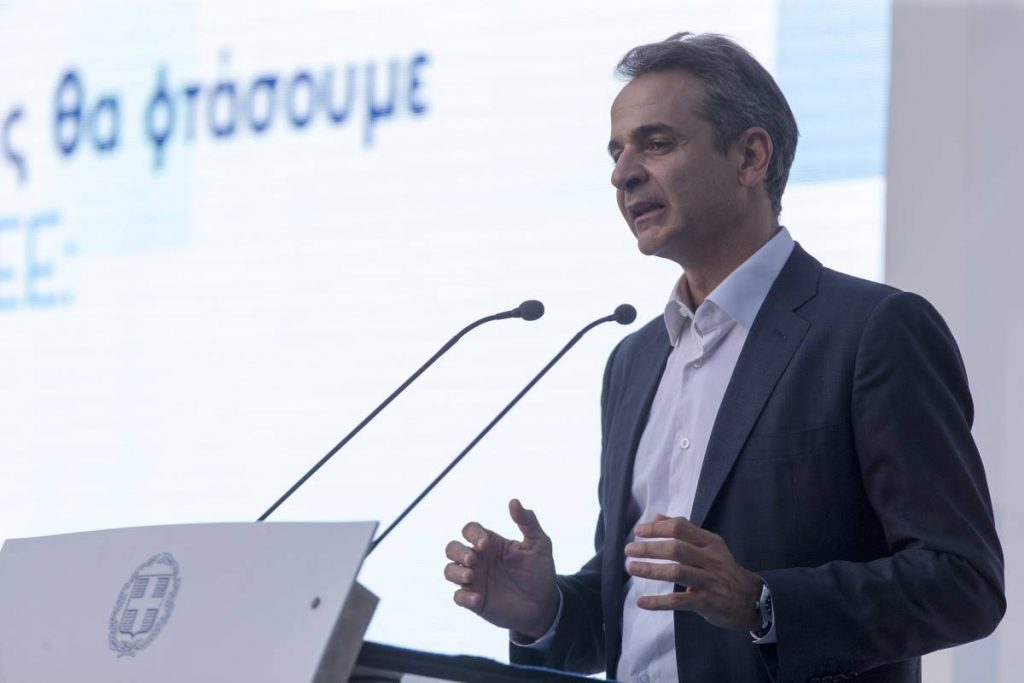 Erdogan and Mitsotakis agreed to keep communication channels open and improve bilateral relations despite some disagreements between the two countries, said the statement.
The Turkish leader told the Greek Prime Minister that he maintains his belief in taking relations to a high level and making progress in issues that strained their relations.
The relations between the two NATO allies have long been at odds over a series of issues, including maritime and energy issues in the Aegean Sea and the Mediterranean Sea.
Meanwhile, addressing the Greek community at the Greek Orthodox Patriarchate of Istanbul earlier in the day, Mitsotakis called for an immediate ceasefire on all fronts in Ukraine so that new opportunities for dialogue, reconciliation, and peace might be present.
Last week, Turkey offered olive branches to Israel. Erdogan met Israeli President Isaac Herzog and said that he want to normalise bilateral ties with the Jewish state.
"I told Mr. Herzog that we are ready for cooperation in energy and energy security. Turkey has the experience to implement such projects," Erdogan said at a joint press conference with Herzog in the capital Ankara, Xinhua news agency.
"I believe that this historic visit will be a turning point in relations between Turkey and Israel," the Turkish president said, adding new opportunities will be brought for both regional and bilateral cooperation.
The Turkish ministers of foreign affairs and energy will pay visits to Israel in the upcoming period, according to Erdogan.
"Our common goal with Israel is to revitalize political dialogue between our countries, based on common interests and respect for mutual sensitivities," he said, adding Ankara has "clearly expressed" its sensitivity on the issue of Palestine.
Herzog is the first Israeli leader to visit Turkey since 2008, as the two countries' relations began to sour in 2010 when a Turkish-led flotilla attempting to break Israel's blockade on the Gaza Strip clashed with Israeli forces, killing 10 Turks on board.
In a more recent spat in 2018 when the United States moved its embassy in Israel to Jerusalem, Turkey expelled the Israeli ambassador from Ankara. In recent months, the presidents of the two countries held several phone conversations in a bid to mend ties.
For his part, Herzog said "partnership and good neighbourly relations" between Israel and Turkey are "important to us all" in the Eastern Mediterranean region.
ALSO READ: Erdogan lauds 'turning point' in Israel-Turkey relations
"We shall aspire to solve our disagreements with mutual respect and goodwill, by means of the proper mechanisms and institutions which we shall develop together," the Israeli president added.
A vocal critic of Israel, especially of its policies toward the Palestinians, Erdogan voiced in January Turkey's interest in resuming talks with Israel over transporting Israel's natural gas to Europe through Turkish territory.
In 2016, Turkey and Israel held a series of talks over the transportation of Israeli gas through Turkey as part of reconciliation efforts, but the discussions were fruitless.