Advertisement

Abu Dhabi: The Ministry of Defence announced on Monday that its air defence forces had intercepted and destroyed two ballistic missiles targeting the UAE, which were fired by the Houthi terrorist militia…reports Asian Lite News
The ministry confirmed that there were no casualties resulting from the attack, and added that the remnants of the intercepted and destroyed ballistic missiles fell in different areas around Abu Dhabi.
The Ministry of Defence also shared a video showing an F-16 destroying a ballistic missile launcher in Al Jawf in Yemen, immediately after it launched the two ballistic missiles at Abu Dhabi.
ALSO READ: Arab League seeks 'terrorist' tag for Houthis
In its statement, the ministry affirmed its "full readiness to deal with any threats," adding that it will "take all necessary measures to protect the UAE from any attacks."
The ministry also called on the public to follow the news from the UAE's official authorities.
Spain condemns terrorist attack
Meanwhile, Spain has condemned the terrorist attack by the terrorist Houthi militia on civil areas and facilities in the UAE, which took place on 17 January.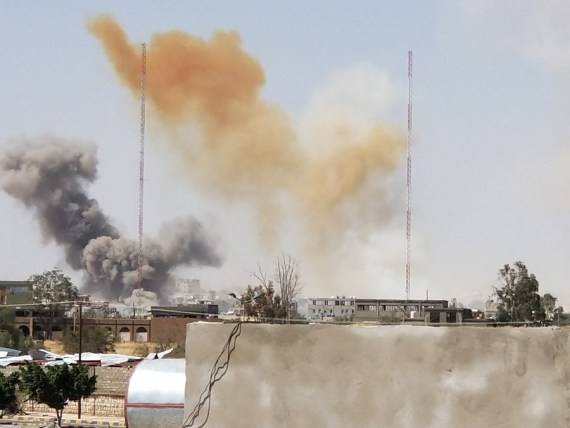 This came in a phone call between H.H. Sheikh Abdullah bin Zayed Al Nahyan, Minister of Foreign Affairs and International Cooperation, and his Spanish counterpart José Manuel Albares Bueno.
During the call, the Spanish Foreign Minister expressed his strong condemnation of the terrorist attack, stressing his country's full solidarity with the UAE.
The minister also extended his condolences to the families of the victims of the terrorist attack, wishing speedy recovery to the injured.