Advertisement

The Iranian side has "unilaterally and temporarily" suspended the talks which was slated to be held in Iraq next week, reports Asian Lite News
Iran has "temporarily" suspended normalisation talks with Saudi Arabia, Iran's Press TV reported on Sunday.
The Iranian side has "unilaterally and temporarily" suspended the talks which were slated to be held in Iraq next week, according to the report.
The report did not specify the reason for the pause or give a date for resuming the negotiations, Xinhua News Agency reported.
Following several rounds of talks brokered by Iraq, Iran sent three diplomats to Saudi Arabia in January as a delegation to the Organisation of Islamic Cooperation to resume their activities in Jeddah after a six-year hiatus.
ALSO READ: Iran strikes Iraq, says target was Israel
Saudi Arabia cut diplomatic ties with Iran in early 2016 in protest against the attacks on Saudi diplomatic mission in Iran after the Saudi execution of a Shiite cleric.
Earlier this month, Crown Prince of Saudi Arabia Mohammed bin Salman said that the Kingdom would continue negotiating with Iran to create a brighter future for both countries.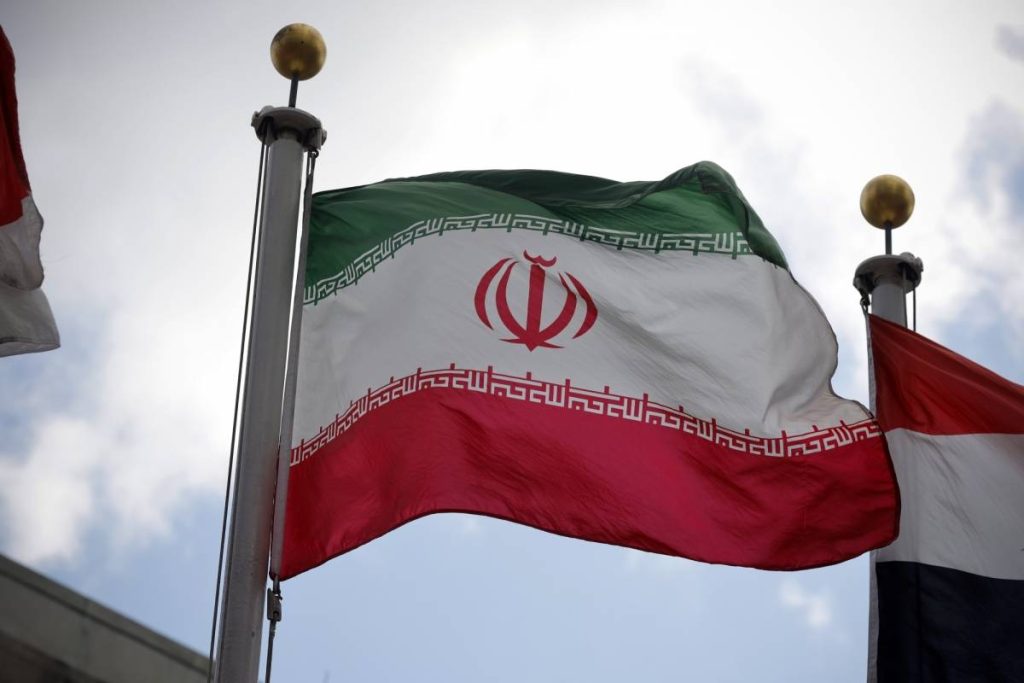 In an interview with the US magazine The Atlantic, the crown prince said there had already been four rounds of talks with Tehran, and more would follow. "Hopefully, we can reach a position that's good for both countries and is going to create a brighter future for this country and Iran."
He said two countries are "neighbours for ever."
"We cannot get rid of them, and they can't get rid of us. So it's better for both of us to work it out and to look for ways in which we can coexist. We heared statements from Iranian leaders which we welcome in Saudi Arabia," he added.
Regarding the Joint Comprehensive Plan of Action, also known as Iran nuclear deal, the crown prince said Saudi Arabia does not want to see a weaker deal.
"I believe any country around the world that has a nuclear bomb—that's dangerous, regardless if it's Iran or any other country. So we don't want to see that. And also, we don't want to see a weak nuclear deal, because that's going to end up with the same conclusion," he said.
Meanwhile, Iran seems to have welcomed these remarks by MBS. Iranian Foreign Minister Hossein Amir-Abdollahian told state news agency IRNA, last week that it is a sign of Riyadh's "desire" to restore severed ties, and welcomed these overtures.

In 2016, protesters had attacked Saudi diplomatic missions in Iran after the kingdom executed revered Shiite cleric Nimr Al Nimr. Riyadh had responded at the time by cutting ties with Tehran.

Recently the two countries have held four rounds of talks in Iraq since April aimed at improving relations. These talks have been described by the Iranian diplomats as creating a good atmosphere and have delivered results, albeit small ones. Iran has also appreciated Saudi desire to take the path of dialogue, though both parties have different views and approaches on some issues in the region, but the management of differences by the sides can serve the interests of the two nations much better.

MBS, who is seen as the harbinger of change in the tradition-moulded kingdom, has embarked on several projects to make Saudi economy more resilient to the global changes and demands. He has also ushered in some societal reforms and is being credited with planning and delivering the Neom city, which is being billed as a completely new concept in human dwelling habits.

His latest views on both Israel and Iran seems to be inspired by his futuristic vision for the kingdom but are also seeped in traditional wisdom and a will to change old ways as per the requirements of the new world. (with inputs from Asad Mirza)