Advertisement

The Emir of Qatar has pledged Qatar's preparedness to provide any possible assistance in order to reach an agreement in the Iran nuclear talks that ends the dispute and ensures the security and stability of the region, reports Asian Lite Newsdesk
The Emir of Qatar Sheikh Tamim bin Hamad Al-Thani welcomed Iranian President Ebrahim Raisi on his visit to Doha and his participation in the 6th Summit of the Gas Exporting Countries Forum (GECF), which will be held on Tuesday.
Both leaders witnessed a number of bilateral cooperation deals between two countries during Raisi's visit to Doha, which is a first by an Iranian president in 11 years.
This also comes as the United States and Iran hold indirect talks aimed at salvaging a 2015 nuclear deal, which Gulf states deemed flawed for not addressing Iran's missile programme and regional proxies, Al Jazeera reported.
Sheikh Tamim said that several regional and international issues of joint interest were discussed, especially regarding the security and stability of the region. In this regard, he reiterated that dialogue is the best way to resolve all differences and face the various challenges that the region is going through.
In joint remarks with Qatar Emir, the Iranian President said: "We believe that the level of existing cooperation between the countries of the region is not commensurate with potential ties."
He also added that Iran seeks to enhance these relations as "our goal is regional convergence."
Raisi said he hoped would the bilateral deals signed between both countries help improve ties with other Gulf Arab states.
Sheikh Tamim also explained that he was briefed by President Raisi on the outcome of the Vienna negotiations regarding the nuclear agreement between the Iran and the West, as well as its importance and impact on the security and stability of the region.
He pointed out that Qatar is attentively following the progress of the negotiations and hopes that a solution and agreement – that satisfies all parties, and guarantees the right of countries to peaceful uses of nuclear energy in accordance with international agreements and resolutions, will be reached in the near future.
He also pledged Qatar's preparedness to provide any possible assistance in order to reach an agreement that ends the dispute and ensures the security and stability of the region.
Earlier, Qatar and Iran signed 14 memoranda of understanding in the fields of aviation, trade, shipping, media, cancellation of visa requirements, electricity, standards, education and culture.
Both leaders have discussed enhancing fields of cooperation between the two countries, especially the fields of economy, investment, energy, tourism and other areas that would develop cooperation in the interest of the two countries.
Sheikh Tamim noted that his talk session Raisi addressed the Palestinian cause as the central and pivotal issue in the region, as emphasis was placed on the need to stop the Israeli attacks against the Palestinian people and to find a solution to the issue in accordance with international outcomes, highlighting the right of the Palestinian people to self-determination and to live in freedom, dignity and stability.
The Emir explained that several issues related to the region were also discussed, including Syria, Yemen and Afghanistan, indicating that the two sides expressed their hope to find a peaceful solution to these issues as soon as possible.
ALSO READ: Iran welcomes expanding ties with Central Asian nations: Raisi
Raisi also met with Qatar's Interior Minister Sheikh Khalid bin Khalifa bin Abdulaziz Al-Thani on Monday afternoon.
Qatar has good ties with Iran, with which it shares a giant gas field. Tehran supported Doha after Saudi Arabia and its Arab allies imposed a boycott on Qatar in mid-2017 in a dispute over its ties with Islamist groups and with non-Arab Turkey and Iran.
Iran and Central Asia
Iranian President Ebrahim Raisi said that Tehran welcomes the constant expansion of relations with all Central Asian countries.

Raisi made the remarks in a meeting with visiting Uzbek Deputy Prime Minister Sardor Umurzakov, according to the Iranian presidency's website.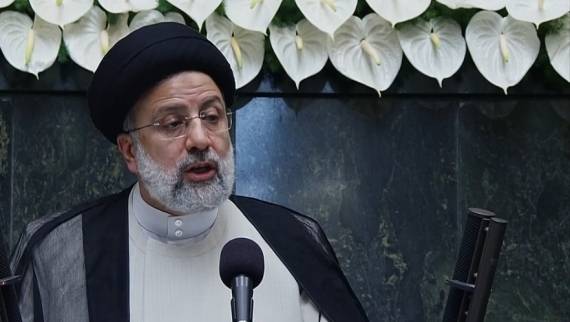 The two sides are willing to develop and deepen all-out relations, he said, adding that "we are determined to take massive steps toward the prosperity and development of Iran and Uzbekistan by activating and using all capacities", reports Xinhua news agency

Umurzakov, who is also Uzbekistan's minister of investments and foreign trade, said his visit to Tehran is aimed at exploring ways to develop all-out ties.
ALSO READ: Raisi urges removal of anti-Iran sanctions

He also expressed Tashkent's resolve to further deepen relations with Tehran in trade, economy, investment, transportation, transit and culture.