Advertisement

It's not impossible for the Conservatives to rebuild their popularity before the next election, due by the end of 2024. But it won't be easy. Current polls suggest the Labour Party would win handily…reports Asian Lite News
Rishi Sunak has been Britain's prime minister for a month. In the tumultuous world of U.K. politics in 2022, that's an achievement.
Sunak, who took office a month ago Friday on Oct. 25, has steadied the nation after the brief term of predecessor Liz Truss. Britain's first prime minister of color, Sunak has stabilized the economy, reassured allies from Washington to Kyiv and even soothed the European Union after years of sparring between Britain and the bloc.
But Sunak's challenges are just beginning. He is facing a slowing economy, a cost-of-living crisis — and a governing Conservative Party that is fractious and increasingly unpopular after 12 years in power.
Opinion polls have good news and bad news for Sunak. The public quite likes the 42-year-old former investment banker, but his party is another matter.
In a survey by pollster Ipsos, 47% of respondents said they liked the prime minister, while 41% disliked him.
"That's definitely better than Boris Johnson was getting earlier this year," said Gideon Skinner, Ipsos' head of political research. But he said Sunak's popularity "is not showing signs of rubbing off onto the Conservative Party brand."
In the same survey the Conservative Party was liked by just 26%, and disliked by 62% — the worst figures for the party in 15 years. The Ipsos phone survey of 1,004 adults is considered accurate to within plus or minus four percentage points.
Many voters welcome Sunak as a change from Truss and her predecessor Johnson, who quit in July after three scandal-plagued years in office. But the party has been in power since 2010, making it hard for Conservatives to avoid blame for the country's financial woes.
Lingering allegations of misconduct also are tarnishing its image. On Wednesday Sunak appointed a senior lawyer to investigate allegations of bullying against his deputy prime minister, Dominic Raab.
It's not impossible for the Conservatives to rebuild their popularity before the next election, due by the end of 2024. But it won't be easy. Current polls suggest the Labour Party would win handily.
At the height of the coronavirus pandemic Sunak, then Britain's treasury chief, gained popularity by spending billions to support shuttered businesses and pay the salaries of furloughed workers.
Now he has to deliver bitter medicine. Britain's economy is being weighed down by the pandemic, by Brexit and especially by Russia's invasion of Ukraine, which has driven global energy prices sky-high.
Millions of people in Britain have seen energy bills soar, though a government-imposed cap has prevented even higher prices. Pandemic-related backlogs and staff shortages have caused record waiting times for health care in Britain's National Health Service.
Amid financial squeeze, Sunak gets a $1.5m garden sculpture  
As millions feel a financial crunch, the government has splurged 1.3 million pounds (US$1.5 m) on a sculpture for Prime Minister Rishi Sunak's garden.
The bronze sculpture by Henry Moore, titled Working Model for Seated Woman, has been sent to 10 Downing Street amid burgeoning cost of living crisis in the UK, The Sun reported.
The 1980 sculpture bought by the taxpayer-funded Government Art Collection is believed to have been sold at a Christie's auction last month for just over 1.3 million pounds.
According to the Christie's website, the piece of art "conveys a strong sense of maternity and pregnancy — from the gentle watchfulness of the woman's face and her guarded posture to the protective nature of her arms and the architectural shelter she offers between her lap and shoulders to this, semi-abstract, embryonic and Jean Arp-like form".
Downing Street said no politicians were involved in the decision to buy, The Sun reported.
With inflation hitting a 41-year high of 11.1 per cent in October, Britons have been cutting back on their spending.
According to a GlobalData for VoucherCodes research, Britons will spend 8.7 billion pounds ($10.5 billion) over the Black Friday weekend (November 25 – November 28).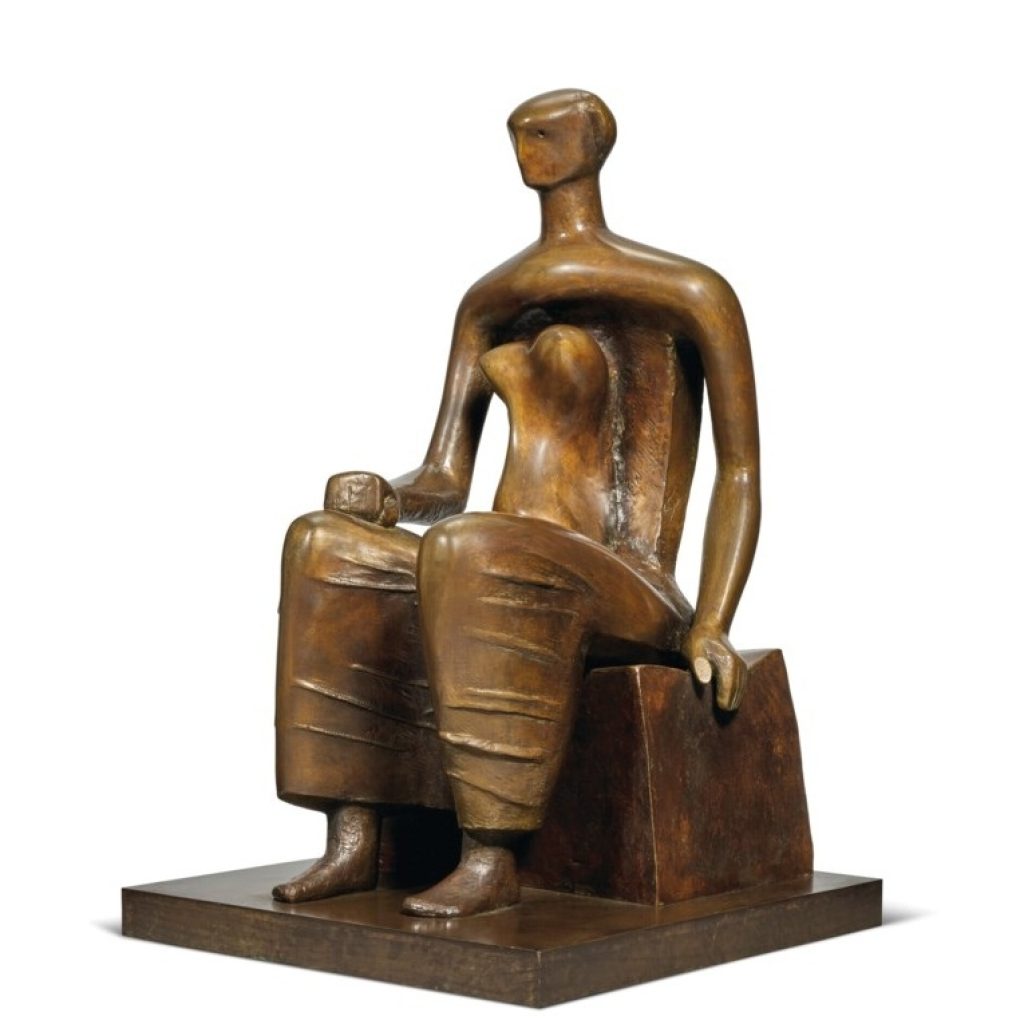 A new MetLife UK research said 48 per cent of the people are worried about missing their mortgage repayments due to the soaring cost of living crisis.
The study further revealed that 42 per cent have no savings to fall back on if they found themselves unable to pay their mortgage.
Sunak and his wife Akshata Murty were recently ranked 17th on the UK's 'Asian Rich List 2022', with an estimated wealth of 790 million pounds.