Advertisement

By Prof. Geetha Upadhyaya
The intriguing patterns of the twinkling stars in the backdrop of the dark night skies is an enchanting sight to behold. But will this last ? Sadly not, as this may soon fade into oblivion thanks to the many earthly electric lights which steal that aura.
Remembering her native country's sparkling velvety black starry sky, the Dewsbury based Indian born classical vocalist Supriya Nagarajan relives the beautiful memories of fireflies illuminating her long journeys from Mumbai to Madras.
Supriya explores the interesting impacts of light pollution on insects and, in particular, the fireflies through her latest album  "Posse of fireflies" where she has skilfully merged the sounds of traditional classical Carnatic genre with the modern electronic elements. This album has been released in UK on 15th August, the independence day of India.
"this album is the bridge between my childhood and my granddaughter's. My legacy for her is to pass on the closest I can get to capturing the light of my night sky, hoping it may guide her as it did me all those decades ago." says Supriya who invites listeners to delve into the roots of nature through this album and turn away from the world of artificial lights to behold the beauty of the scintillating night sky.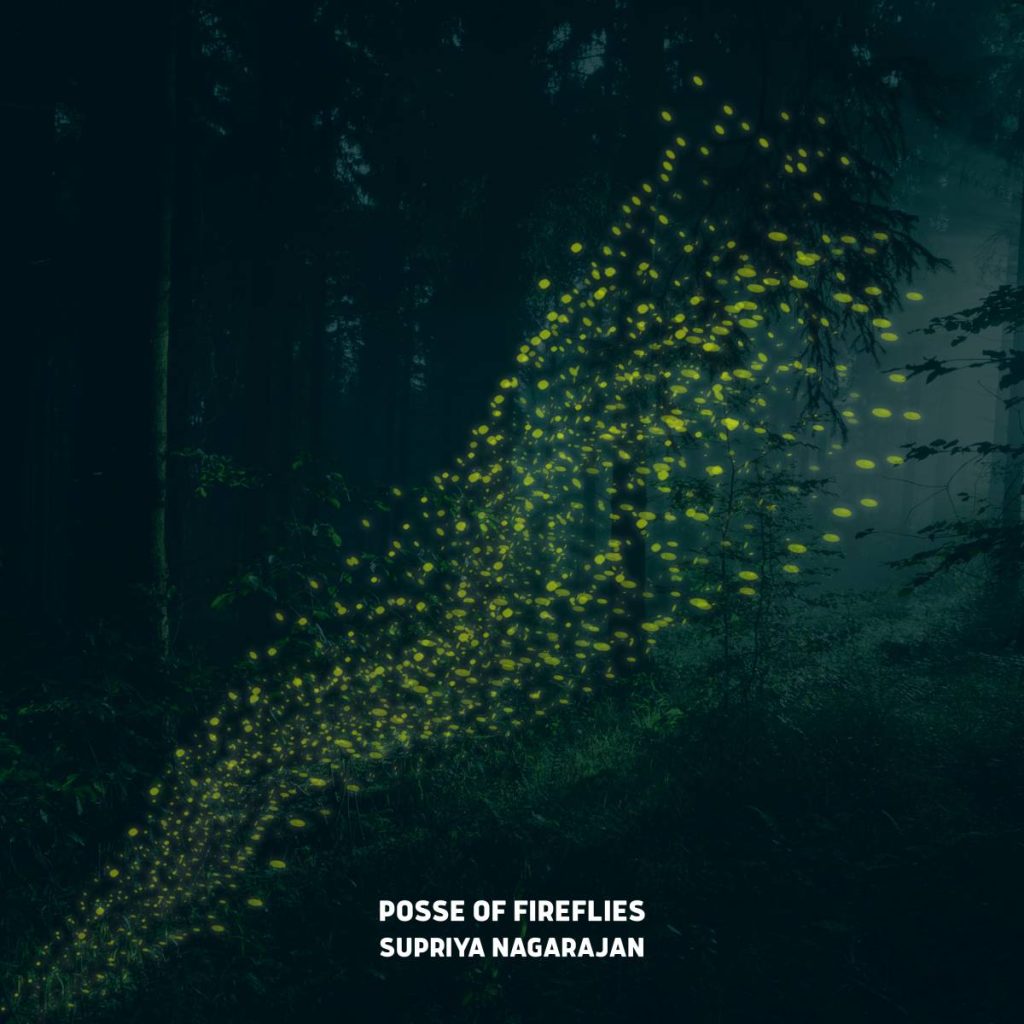 The album has many enchanting pieces set to a variety of ragas (melodic scales). Beginning with the traditional invocation to Lord Ganesa, melancholic notes of Sindhubhairavi leads one to contemplate and meditate in sky emerging through the vibrant Valachi to flow into twilight through Kalavathi and attain serenity in Sriranjani. The highlight of the album is the magical Madhukauns bursting into millions of fireflies nudging one into slumberland of the dark sky.
The artists who have contributed to 'Posse of Fireflies' are
Supriya Nagarajan : Voice
Ben Castle : Clarinets and Saxes
Duncan Chapman : Electronics & Field Recordings
Karin de Fleyt : Flutes
Lucy Nolan : Harp
Carla Rees : Flutes
Mark Mynett: Mix and Mastering
Duncan Chapman: Mix (tracks 3 & 8)
As the Founder and Artistic Director of the Huddersfield based Manasamitra, Supriya Nagarajan brings Eastern musical traditions to UK audiences within a British context. She works with and supports many artists from all genres of music through PRSF funded mentoring program for female artists and composers, For her contributions to promoting diversity and accessibility to the arts, Supriya has received many awards and she has performed and toured her projects worldwide.
For further information on Supriya and the Posse of Fireflies, please contact :
Website (Manasamitra): https://www.manasamitra.com/
www.quitegreat.co.uk
Email : supriya@manasamitra.com
Mobile : 07968828911
(Image Credits: Shanaz Gulzar & Pritpal Ajimal)