Advertisement

Responding to a direct request from Ukrainian President Volodymyr Zelensky, Britain's international trade department said it had reduced "all tariffs on goods imported from Ukraine", including key exports such as barley, honey and poultry…reports Asian Lite News
Britain said it has dropped tariffs on all goods from Ukraine while slapping a ban on some technology exports to Moscow to help Kyiv in its fight against the Russian invasion.
Responding to a direct request from Ukrainian President Volodymyr Zelensky, the UK's international trade department said Monday it had reduced "all tariffs on goods imported from Ukraine", including key exports such as barley, honey and poultry.
"The UK will continue to do everything in its power to support Ukraine's fight against Putin's brutal and unprovoked invasion," international trade secretary Anne-Marie Trevelyan said in a statement.
At the same time, Britain announced it would prevent the export of "products and technology that Russia could use to repress the heroic people of Ukraine", including possibly surveillance and interception equipment.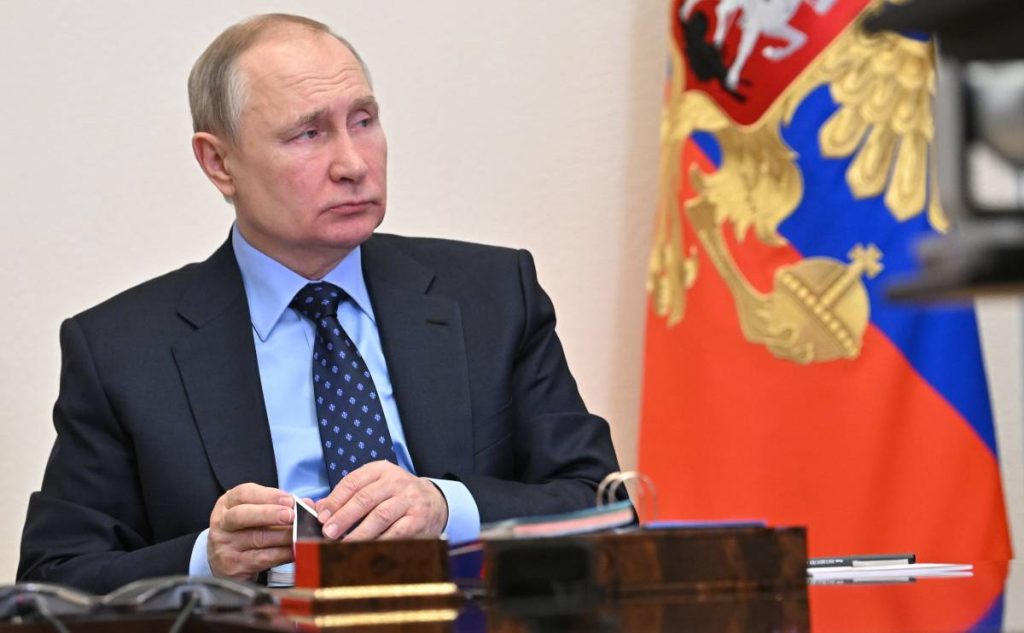 Last week, Britain boosted its sanctions regime against Russia, targeting army chiefs and adding import bans on silver, wood products and caviar.
The invasion has triggered an outburst of support from both sides of the Atlantic, with Western nations implementing a raft of financial penalties and funnelling weapons into Ukraine to help Kyiv beat back Russian troops.
The latest UK measures come as Russia warns the conflict — now in its third month — risks escalating into World War III.
For months, Zelensky has been asking allies to do more — including sending artillery and fighter jets — vowing his forces could turn the tide of the war with more firepower.
Big push for humanitarian support
New ambulances, fire engines, funding for health experts and life-saving medical supplies are being donated to Ukraine as part of the UK's continued steadfast solidarity with the country, the Prime Minister Boris Johnson announced.
There have been more than 130 attacks on healthcare facilities since the invasion and the UN has recorded around 4,800 civilian casualties. More than 100 fire stations and 250 fire engines have been destroyed in Ukraine.
The UK is supplying 22 new ambulances to Ukraine – in addition to those from NHS Trusts already announced – equipped with paramedic kits and medical grab bags. They are due to leave for Ukraine in the coming days. This is in direct response to a request from the Ukrainian government.
Two further convoys of more than 40 fire engines – packed with thousands of items of rescue equipment including 300 fire hoses and almost 10,000 items of protective clothing – have arrived in Ukraine and are already providing vital support to firefighters on the frontline. This is the largest fire deployment to ever leave the UK.
The UK has already committed up to $1 billion in loan guarantees to support Multilateral Development Banks, such as the World Bank, to bolster Ukraine's economy and allow the government in Kyiv to continue providing basic services. The total offer of humanitarian support to the current Ukraine crisis is around £400 million.
This goes alongside the Prime Minister's commitment to continue to provide defensive military aid, including protected mobility vehicles, drones and anti-tank weapons to Ukraine – reiterated on a call to President Zelenskyy on the weekend. Last week the Prime Minister announced Ukrainian personnel are being trained in the use of armoured vehicles in the United Kingdom.
Prime Minister Boris Johnson said, "We have all been appalled by the abhorrent images of hospitals deliberately targeted by Russia since the invasion began over two months ago. The new ambulances, fire engines and funding for health experts announced today will better equip the Ukrainian people to deliver vital health care and save lives. Together with our military support, we will help to strengthen Ukraine's capability to make sure Putin's brutal invasion fails."
Frontline medical aid charity, UK-Med, will receive funding – worth up to £300,000 – from the Foreign, Commonwealth and Development Office (FCDO) to help train Ukrainian doctors, nurses and paramedics on how to deal with mass casualties. They will also set up mobile health clinics to support the most vulnerable civilians remaining in Ukraine, including the elderly and young children.
The UK is also donating £300,000 worth of medicines and pharmaceutical supplies to UK-Med which could support a hospital for up to six weeks.
Foreign Secretary Liz Truss said, "The Kremlin continues to lie about deliberate attacks on Ukraine's hospitals and the indiscriminate targeting of civilians. Now our vital humanitarian support will help save lives and deliver medical expertise to the frontline."
Minister for Brexit Opportunities and Government Efficiency Jacob Rees-Mogg said, "I was privileged to be able to visit Ashford and meet the volunteers and civil servants behind the fire aid shipments to Ukraine. This aid demonstrates the tremendous practical work that Britain's public servants are doing for the people of Ukraine, and is an example of the good-heartedness of the British people and their determination to help."
More than five million medical items have also been donated to Ukraine including wound packs, intensive care equipment and medicines.
At the beginning of March, UK-Med launched a national fundraising appeal to fund its work in Ukraine and has sent 26 doctors, nurses, paramedics, surgeons and humanitarian health programme specialists to the country.
ALSO READ-Another political storm hits Boris