Advertisement

In an interview with the BBC, the former Chancellor said he was committed to helping the most vulnerable families with the cost-of-living crisis and felt a "moral responsibility to go further" and provide "extra help" over the winter…reports Asian Lite News
Prime ministerial candidate Rishi Sunak has insisted that he would rather lose the Conservative Party leadership race to replace Boris Johnson than win on a false promise on how he plans to tackle the economic crisis.
In an interview with the BBC, the former Chancellor said he was committed to helping the most vulnerable families with the cost-of-living crisis and felt a "moral responsibility to go further" and provide "extra help" over the winter.
The issue has become the key dividing line between him and his rival, Foreign Secretary Liz Truss, who has pledged tax cuts which the former finance minister insists will benefit wealthier households rather than those who need it most.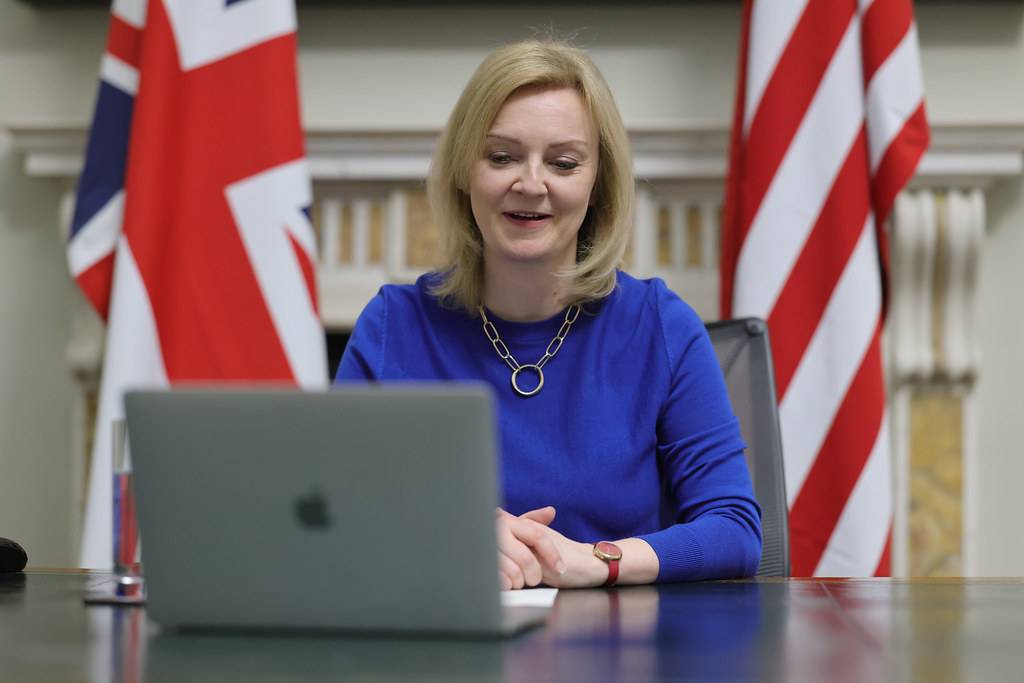 "I would rather lose than win on a false promise," Sunak, 42, said.
"What I'm determined to do is help people across this country through what will be a very difficult winter. My first preference is always not to take money off people in the first place," he said.
As the candidates continue to be grilled by Conservative Party members who will be voting in the election in hustings up and down the UK, the issue of soaring inflation and prices has dominated the agenda.
"People can judge me on my record," reiterated Sunak in his BBC interview on Wednesday night, referring to his work as Chancellor through the Covid lockdown.
"People can judge me on their record – when bills were going up by around 1,200 pounds earlier this year, I made sure the most vulnerable received around 1,200 pounds," he pointed out.
Sunak also promised to "go further" than what he has already announced if elected Prime Minister.
"I know millions of people are worried about inflation, particularly the cost of their energy bills. What I've said if I'm Prime Minister I will go further in supporting those families who most need support because the situation is worse than when I announced those measures earlier this year," he said.
When Liz Truss or Rishi Sunak get the keys to Number 10 in just under month, they will have to answer the question: what can the government do to help people struggling with rising bills as winter approaches?
At the moment, the candidates are trying to appeal to 160,000 or so Conservative members, who are choosing their next leader and our next prime minister.
But as the wider electorate watches on, what have the candidates actually promised on the cost of living? Will they be forced to set out more detail about what they are prepared to do? And what does Rishi Sunak's record tell us about his plans?
She wants to immediately reverse the rise in National Insurance contributions and suspend green levies on energy bills.
Her allies say this will give people more money in their pockets.
But the foreign secretary faced pressure over the weekend when she said she wanted to help people by reducing the tax burden – and "not giving handouts".
Not quite. Truss's team say she is not ruling anything in or out. She will, they say, look at what is needed and what is possible in her emergency budget.
Team Sunak don't think so.
He hasn't pulled any punches in an article for The Sun newspaper, saying that Ms Truss's plans (including a plan to cancel an increase in corporation tax) are "a big bung to large businesses and the well-off, leaving those who most need help out in the cold". He writes that bolder action is needed.
So what is he planning in his first weeks as prime minister? He has said he will scrap VAT on energy bills. But beyond that, he hasn't offered much in the way of specifics.
Sunak's supporters say it will depend on what happens with energy bills in the coming days. They have said he can be trusted based on his record as chancellor.
But remember – Sunak often faced a lot of pressure to act before he took decisions to help those on the lowest incomes.
He was criticised after the Spring Statement earlier this year for not doing enough to help people with increasing prices. Many Tory MPs urged him to act – and within weeks he announced further new cost of living support.
Sunak initially resisted Labour's calls for a Windfall Tax to help pay for help – before eventually agreeing to one.
He has also used furlough as an example of decisive action. But remember he was criticised for being too slow to extend it towards the end of 2020.
In fact, Sunak resisted extending the scheme at first.
And then there's this campaign. Mr Sunak has been criticised for saying he'll scrap VAT on energy bills – given that he didn't do it when he was in the Treasury.
There are four weeks to go in this leadership contest. There will be pressure on both candidates to give more details on what they will do to help with rising bills – and to spell out how they'll pay for it.