Advertisement

Truss wrote that this was the first wave of a "closely co-ordinated effort to ratchet up the pressure" on the Russian president, initially targeting individuals and companies closest to the Kremlin….reports Asian Lite News
The UK will use "every lever at our disposal" to stop Russian President Vladimir Putin's threats against Ukraine, the foreign secretary said.
Writing in the Times, Liz Truss said G7 allies have agreed on further sanctions and "nothing is off the table".
Putin has ordered troops into two Ukrainian regions held by Russian-backed separatists.
One Labour MP criticised UK measures already announced against five banks and three billionaires as "puny".
Truss wrote that this was the first wave of a "closely co-ordinated effort to ratchet up the pressure" on the Russian president, initially targeting individuals and companies closest to the Kremlin.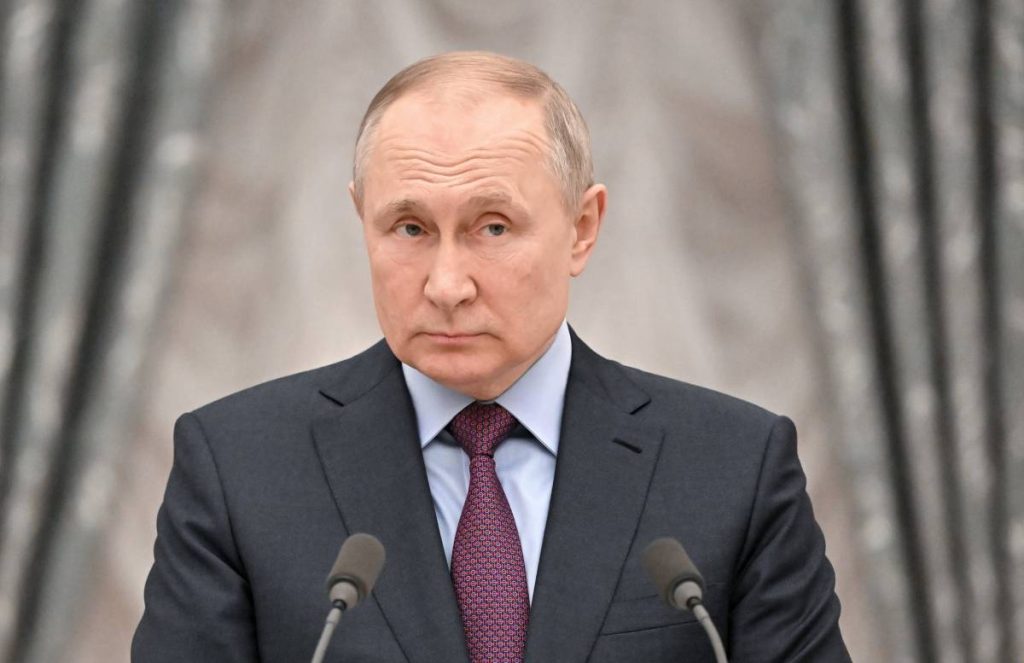 She said the government has a "long list of those complicit in the actions of the Russian leadership", adding that if Mr Putin refuses to pull back troops, the UK can "keep turning up the heat" by targeting more banks, wealthy individuals and significant companies.
Some of the measures mentioned by Ms Truss were previously announced by the Foreign Office on Tuesday.
They include sanctioning Russian parliamentarians – which would require new legislation – and preventing British firms from doing business in the two rebel-held areas in Donetsk and Luhansk, recognised by Russia as independent.
Truss also said the UK would restrict the Russian state and key companies from raising funding in UK financial markets, as well as banning a range of high-tech exports to Russia, "degrading the development of its military-industrial base for years".
"Time after time, we and our allies have said that any further invasion would have severe consequences. Now Russia has chosen to abandon diplomacy, we have a moral duty to stand with Ukraine and demonstrate that we mean what we say," she said.
Announcing the UK's "first barrage" of sanctions, Prime Minister Boris Johnson told MPs that Russian tanks had already been seen in the breakaway regions, and said it amounted to a "renewed invasion" – following Russia's previous illegal takeover of Crimea from Ukraine in 2014.
Johnson accused the Russian president of denying Ukraine's statehood and "establishing the pretext for a full-scale offensive".
Several Tory MPs urged the prime minister to impose tougher sanctions on Putin while Labour MP Chris Bryant said the measures were "puny" and "feeble".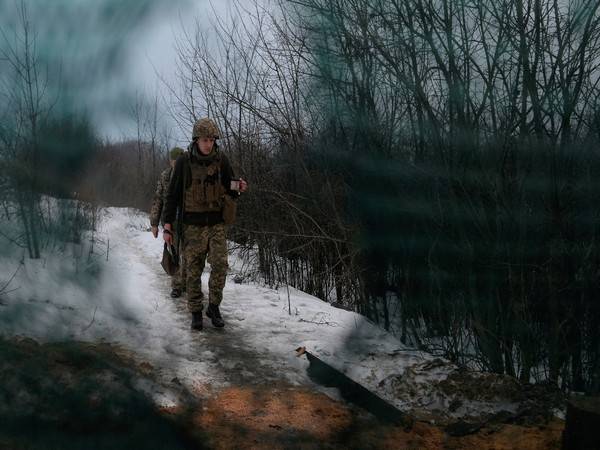 Former Conservative cabinet minister David Lidington, who chairs the foreign policy think tank RUSI, said Putin was "only likely to be deterred by counter-measures that are stronger than he has expected" and further sanctions were needed soon.
Tom Keatinge, director of RUSI's Centre for Financial Crime and Security Studies, described the UK's sanctions as "essentially taking a pea-shooter to a gun-fight".
Perhaps the biggest penalty Russia has faced so far is the decision by German Chancellor Olaf Scholz to halt approval of the Nord Stream 2 gas pipeline under the Baltic Sea, a €10bn (£8.4bn) project which had been expected to allow Russia to sell more natural gas directly to Europe.
Meanwhile, the US and EU have both introduced a range of sanctions, including restricting the Russian state from financing its debt from their banks and banning their own companies from trading with the two rebel-held regions.
They have also targeted key Russian individuals and organisations with sanctions.