Advertisement

Home Secretary says the request has been sent with counterparts from US, Canada, Australia, and New Zealand, to make a decision this week, reports Asian Lite News
Home Secretary Priti Patel says she has sent a letter to the International Criminal Police Organization (Interpol) calling for an urgent decision on excluding Russia from Interpol systems.
"Alongside counterparts from US, Canada, Australia and New Zealand, I have written today calling on INTERPOL_HQ and its Executive Committee to take a decision this week, in accordance with its rules, on the immediate suspension of Russia's access to its systems," Patel said on Twitter.
She claimed that Russia's operation in Ukraine is a "direct threat" to international law enforcement cooperation.
On Monday, the home secretary said that the UK government would support Ukraine's request to have Russia suspended from Interpol over the Ukraine crisis.
In the early hours of February 24, Russia launched a special military operation in Ukraine after the Donetsk and Luhansk People's Republics (DPR and LPR) appealed for help in defending themselves against the Kiev forces. Russia said that the aim of its special operation is to demilitarize and "denazify" Ukraine and that only military infrastructure is being targeted.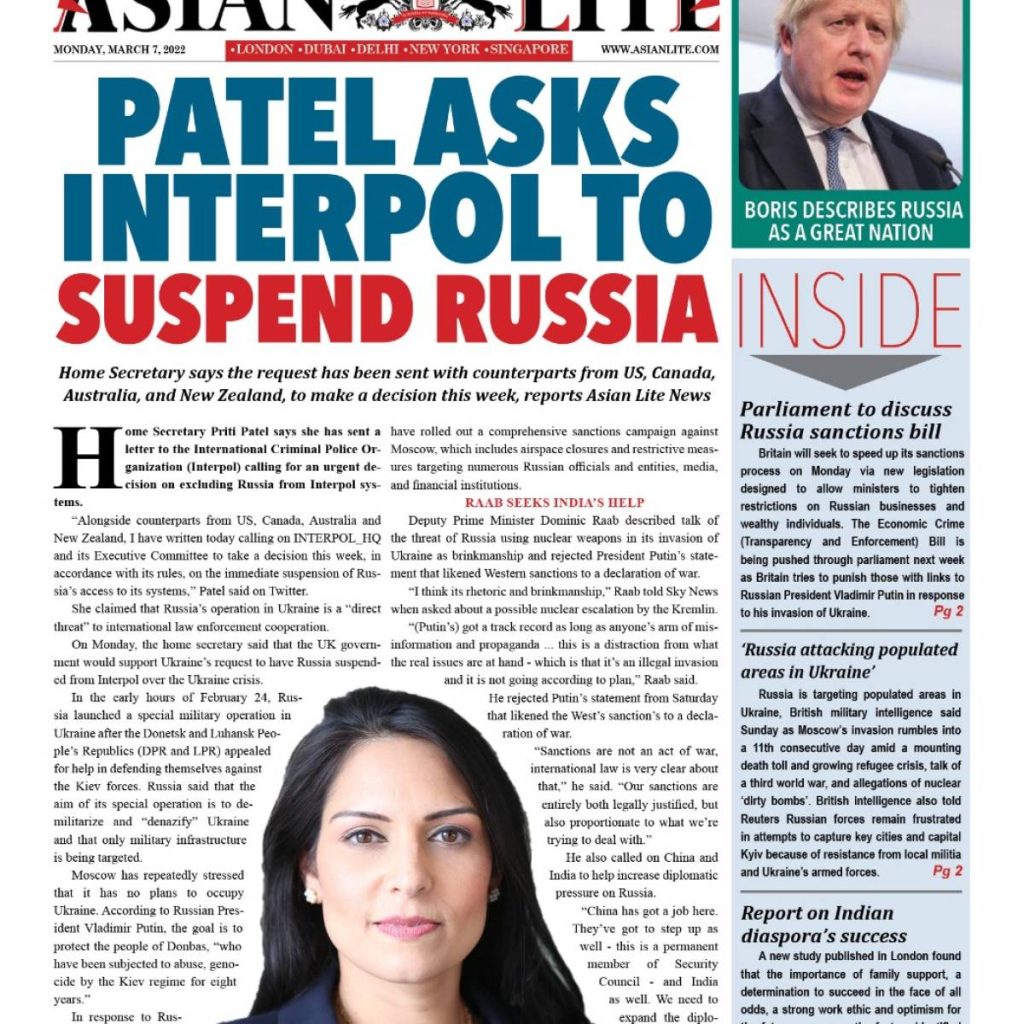 Moscow has repeatedly stressed that it has no plans to occupy Ukraine. According to Russian President Vladimir Putin, the goal is to protect the people of Donbas, "who have been subjected to abuse, genocide by the Kiev regime for eight years."
In response to Russia's operation, Western countries have rolled out a comprehensive sanctions campaign against Moscow, which includes airspace closures and restrictive measures targeting numerous Russian officials and entities, media, and financial institutions.
Raab seeks India's help
Deputy Prime Minister Dominic Raab described talk of the threat of Russia using nuclear weapons in its invasion of Ukraine as brinkmanship and rejected President Putin's statement that likened Western sanctions to a declaration of war.
"I think its rhetoric and brinkmanship," Raab told Sky News when asked about a possible nuclear escalation by the Kremlin.
"(Putin's) got a track record as long as anyone's arm of misinformation and propaganda … this is a distraction from what the real issues are at hand – which is that it's an illegal invasion and it is not going according to plan," Raab said.
He rejected Putin's statement from Saturday that likened the West's sanction's to a declaration of war.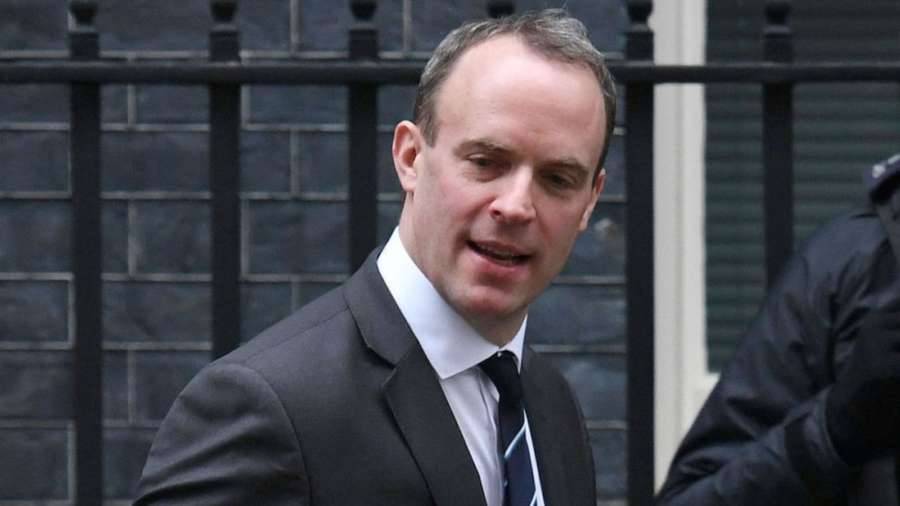 "Sanctions are not an act of war, international law is very clear about that," he said. "Our sanctions are entirely both legally justified, but also proportionate to what we're trying to deal with."
He also called on China and India to help increase diplomatic pressure on Russia.
"China has got a job here. They've got to step up as well – this is a permanent member of Security Council – and India as well. We need to expand the diplomatic pressure," Raab said.
ALSO READ-Russia to cut off Ukraine from most vital sea link