Advertisement

In the UK and Uzbekistan, it is the highest academic title (even higher than an honorary Doctorate/PhD) to be awarded to individuals whom the university wish to appoint, honor, and to work with, reports Asian Lite News
The Ministry of Higher and Specialised Education of the Republic of #Uzbekistan and the Ministry of Health conferred the highest academic title of Honorary Professor to Kishan Devani BEM by the prestigious and historic State University – Tashkent Medical Academy (Urgench). In the UK and Uzbekistan, it is the highest academic title (even higher than an honorary Doctorate/PhD) to be awarded to individuals whom the university wish to appoint, honor, and to work with.
Professor Kishan Devani BEM, will serve the University and Uzbekistan with his vast array of experience in various sectors, from Education, Business, Politics to the Charity sector.
The Chancellor (Rector) of the University – Professor Rashid Ruzibayev said "We are honoured and delighted to confer the highest and most prestigious Academic Honour of Honorary Professor to Professor Kishan Devani BEM. His passion, indepth insight into a wide array of sectors across public life, will allow our Lecturers, Students and Management, aswell as our Nation to benefit immensely from his vast experience. We truly look forward to working with him over the coming years and continuously growing our relationship from strength to strength. We would like to wholeheartedly congratulate Professor Kishan Devani BEM on this most prestigious award."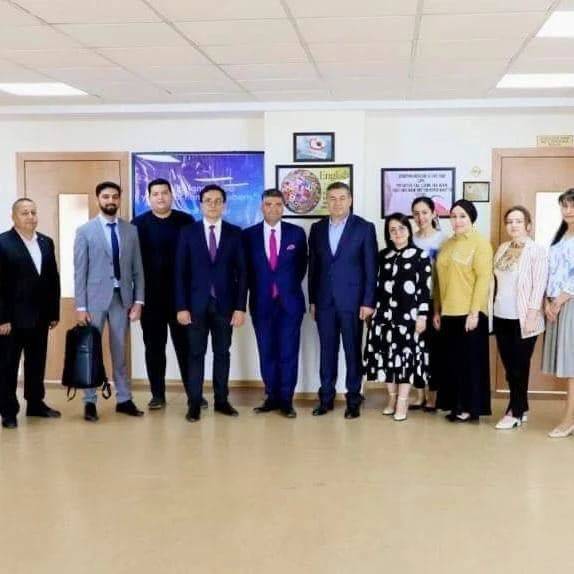 Professor Devani BEM expressed his delight adding "I am truly humbled being conferred the most prestigious academic accolade and title of Honorary Professor. It is a matter of great pride for me and a deep sense of humility that the Ministries of the Government of Uzbekistan and the Prestigious Tashkent Medical Academy (Urgench) would bestow such an honour upon me. I look forward to working with the incredible Chancellor Rashid, under whose vision and leadership Tashkent Medical Academy (Urgench), has grown tenfold. He is a visionary man who is committed to the University and the students they serve."
Professor Kishan Devani BEM, shall visit Uzbekistan regularly do deliver talks, lectures and training for staff and students going forward.
ALSO READ: Kishan Devani BEM appointed Senior Advisor of the Yuvraj Singh Group