Advertisement

Kenya, UN partner to launch peace platform to curb electoral violence. Walid Badawi, resident representative at the United Nation Development Programme (UNDP) Kenya said that the world body will provide financial and technical support for the conflict prevention and response initiative
Kenya and the United Nations on Tuesday launched a platform for peace to curb electoral violence during the upcoming general elections polls slated for Aug. 9.
Walid Badawi, resident representative at the United Nation Development Programme (UNDP) Kenya said in Nairobi, the capital of Kenya, that the world body will provide financial and technical support for the conflict prevention and response initiative, Xinhua reported.
"The platform will provide an early warning and response mechanism for potential conflict that may erupt in the coming electioneering period," Badawi said.
According to the UN official, Kenya remains susceptible to electoral violence as political campaigns have emerged as confrontational spaces.
Badawi observed that the initiative will identify potential hotspots across the country in order to eliminate risk of electoral violence.
ALSO READ: AU Chief expresses concern over security situation in Africa
Samuel Kobia, chairperson of the state-owned National Cohesion and Integration Commission said that platform for peace is seized by the fact that the 2022 presidential election will likely present peace and security challenges.
"This is not just a Kenyan problem; experience globally has shown that elections are divisive and polarizing," Kobia said.
Global Health Fund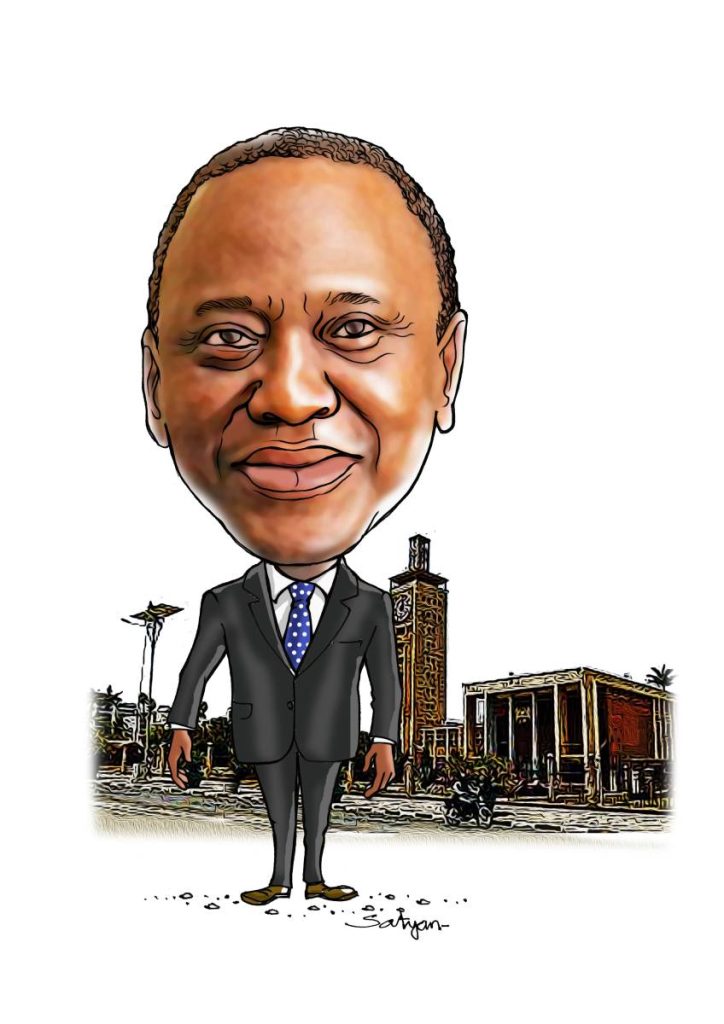 Kenyan President Uhuru Kenyatta has urged governments and other stakeholders, including the private sector to raise their financial contributions to the Global Fund, a global financing organisation dedicated to prevention and treatment of HIV/AIDS, tuberculosis and malaria.
Kenyatta said the seventh replenishment cycle of the Fund comes at a time when countries are battling Covid-19, hence the need for global solidarity in the fight against the world's health challenges.
"In the sixth replenishment cycle, my administration contributed $6 million and we plan to enhance our commitment for the seventh replenishment cycle in support of the Global Fund," he said from Nyeri County in central Kenya during the virtual launch of the Global Fund's seventh replenishment cycle which will be hosted by the US government later in 2022.
In a statement released by the presidency, the President said increasing contributions to the Global Fund and broadening the entity's partnerships will assist in raising adequate resources needed to boost the global fight against HIV/AIDS, TB and malaria, Xinhua news agency reported.
He commended the Global Fund for supporting Kenya's efforts to combat HIV, TB and malaria, saying that since 2002, the Global Fund had disbursed more than $1.4 billion in grants to Kenya's health sector and Kenya had managed to lower her annual AIDS-related deaths by 67 per cent between 2013 and 2021 with the help of the Global Fund.
ALSO READ: Museveni Seeks African Unity To Face Challenges
"This encouraging performance reflects an increase of 83 per cent in the number of people living with HIV that are on life-saving antiretroviral treatment from 0.66 million people in 2013 to 1.2 million people in 2021," Kenyatta said.
Kenya had achieved a TB treatment success rate of 85 per cent and a significant decline in the annual TB prevalence, he said, adding that the Global Fund's assistance had helped the country to lower her malaria burden from a prevalence of 8.2 per cent in 2015 to 5.6 per cent in 2020.