Advertisement

Biden hinted that in early 2023 he will be making up his mind on whether he will be running for reelection…reports Asian Lite News
Pushing aside speculations about his future and the voices in his own party questioning if he should run again in 2024 when he would be 80, US President Joe Biden said, "our intention is to run again".

But Biden also hedged it saying that it would "ultimately" be a family decision and "I don't feel any hurry one way or another to make that judgment, today, tomorrow, whenever, no matter what my predecessor does".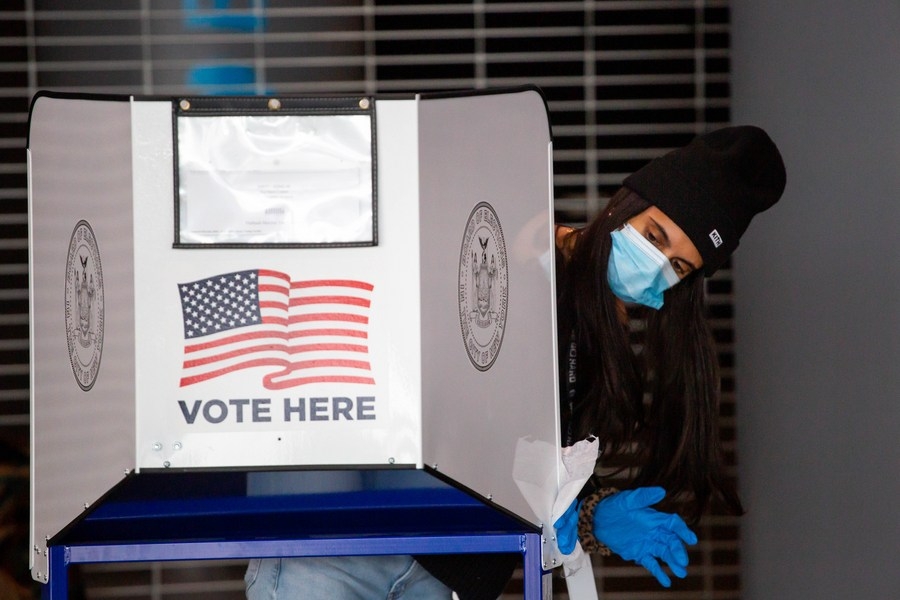 However, Biden hinted that in early 2023 he will be making up his mind on whether he will be running for reelection.
Trump, the predecessor, said on the eve of the election that he would make a "big announcement" on Tuesday and it was interpreted that he would declare a rematch with Biden.
President Biden stressed that he intends to run again, but he doesn't feel pressure to announce his reelection campaign, regardless of whether former President Trump announces another White House bid.
"I hope Jill and I get a little time to actually sneak away for a week around, between Christmas and Thanksgiving. My guess is it will be early next year we make that judgment," he said.
The US President claimed that the country is in a much better position than what he inherited at the start of his presidency.