Advertisement

What Jordan and the Palestinians fear now is that the Israeli premier is caving in to pressure to divide the mosque itself; thus allowing Jews to share the inner sanctum of the mosque and perform Talmudic prayers there … writes Osama Al Sharif
In the prickly political landscape of the Middle East, religious-based violence will almost always trump political expediency. And as much as Israel was able to weave a web of new alliances with long-time Arab foes in the past few years, its repeated breaches of Al-Aqsa Mosque during the month of Ramadan and violent attacks on Palestinian worshippers in addition to allowing hundreds of Jewish extremists to tour the Muslim compound and perform Talmudic rituals was too much to bear even for its Gulf allies.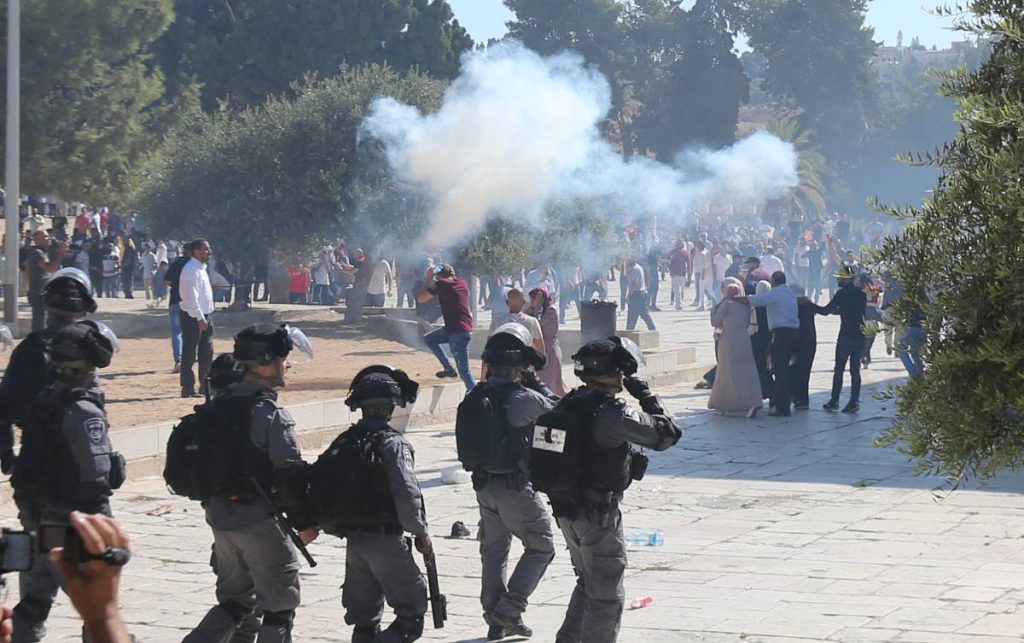 Responding to calls from influential King Abdullah of Jordan, who was convalescing in Frankfurt from spine surgery, the UAE Foreign Ministry summoned the Israeli ambassador to Abu Dhabi last week to deliver a "strong protest and denunciation of the events taking place in Jerusalem and [in] Al-Aqsa Mosque, including attacks on civilians and incursions into holy places that resulted in the injury of a number of civilians."
This was the first public rebuke of Israeli actions by the UAE since establishing diplomatic relations between the two countries two years ago. Not to be left out, Bahrain and Morocco too deplored Israel's escalations at Al-Aqsa.
 To underline that Abu Dhabi was serious about its position, Emirati airline Wizz Air Abu Dhabi announced that it will not be participating in an Israeli Independence Day flyover in May. Both moves represented what can be described as setting a line in the sand by the UAE, which had taken bold moves to build what observers saw as an alliance between Tel Aviv and Abu Dhabi, especially in the areas of military and intelligence cooperation, free trade, tourism, energy and others.
 When Israel's new allies reacted this way, the response from old allies was even worse. Amman had sparred with Israel before over breaches of Al-Aqsa, where King Abdullah is recognised as custodian. This time Jordan launched a flurry of diplomatic contacts to put pressure on Israel to respect the historical status quo, which recognizes the 14 square kilometre Al Haram Al Sharif as a place for Muslim worship but allows non-Muslims to visit the compound in coordination with the Islamic Waqf.
 The Aqsa Mosque, the third holiest mosque in Islam, has been a flashpoint between Palestinians and Israelis since the 1967 war and the occupation of East Jerusalem. In 2000 when Likud leader Ariel Sharon stormed the compound in a provocative visit he triggered a second Palestinian Intifada. In 2015 then Prime Minister Benyamin Netanyahu agreed to an agreement, brokered by the Americans, to respect the historical status quo at Al-Aqsa.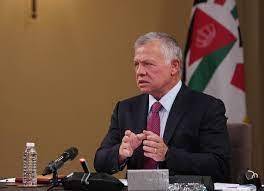 But with right-wing parties in Israel gaining the upper hand in the past two decades, influential far-right parties and voters pressured successive governments to open up the Mosque's compound to radical Jewish visitors. Often these visits ended with Israeli occupation forces attacking Palestinian worshipers.
 Since Naftali Bennett, a right-winger himself, formed his broad coalition government last June, he tried to appease radical Jewish settlers and small extremist parties by lifting objections to almost daily visits/breaches of the Al-Aqsa Mosque compound. Last May Hamas and Israel went to war over such breaches and attacks on worshippers during the holy month of Ramadan.
What Jordan and the Palestinians fear now is that the Israeli premier is caving in to pressure to divide the mosque itself; thus allowing Jews to share the inner sanctum of the mosque and perform Talmudic prayers there. Israelis claim that the holy site, which they call Temple Mount, is also the location of the Jewish Temple on which the temple of Solomon once stood. Far-right politicians and radical Jews declare that their intention is to demolish Al-Aqsa Mosque and rebuild the Jewish temple on its ruins.
 For King Abdullah, whose great grandfather King Abdullah I was assassinated at the steps of Al-Aqsa in 1951, the link to the holy site cannot be severed at any cost—even if that meant terminating the peace treaty with Israel. The legitimacy of the Hashemites of Jordan is embedded in what Muslims call the Noble Sanctuary, from where Prophet Muhammad ascended to heaven on a miraculous nocturnal journey. For more than a billion Muslims believe in the sanctity of Al-Aqsa Mosque/Al-Haram Al-Sharif is anchored in the Holy Quran and Sunnah.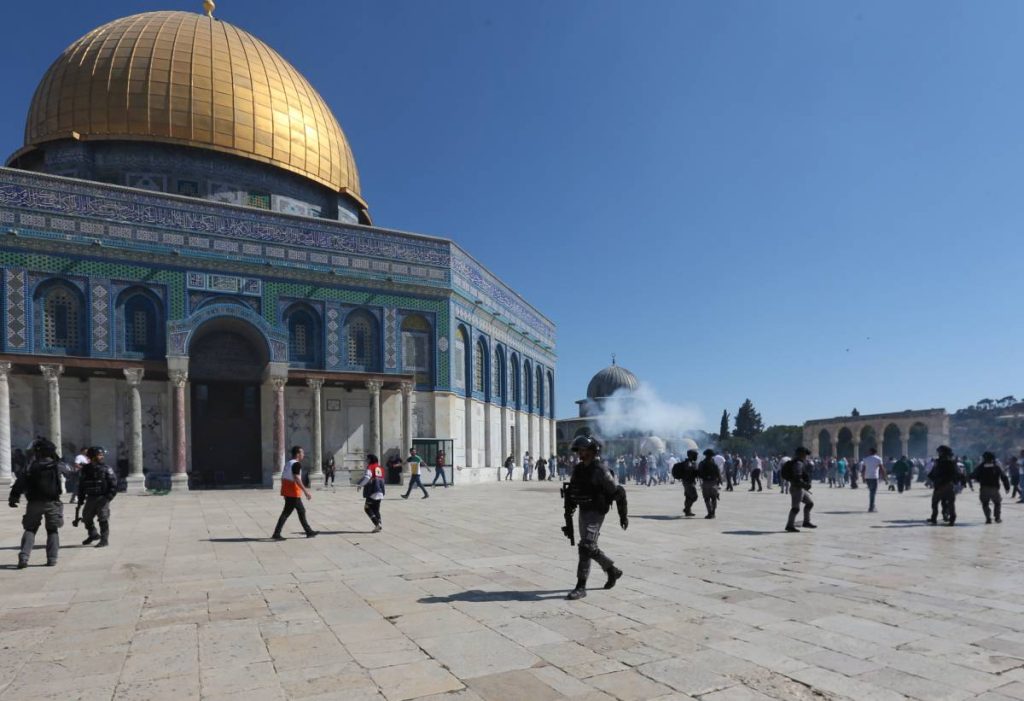 This is where religion gets in the way of politics. Despite the UAE's strategic decision to sign a peace treaty with Israel, it cannot look the other way when Israel, for no clear logical reason, provokes tens of millions of Muslims by attacking the mosque and unarmed Muslim worshippers in the midst of the holy month of Ramadan.
 The UAE, Bahrain, Morocco and even Egypt and Jordan would rather deal with a secular Israel within its 1948 borders and not with Israel as an occupying power that kills Palestinians, usurps their lands and defiles Muslim shrines on daily basis. This now is the conundrum facing Gulf and Arab leaders. None want their relationship with Israel to drag them into a religious showdown. They would rather focus on geopolitical threats such as that of Iran and possibly Turkey at a time when there is a growing perception that the United States is abandoning the Middle East.
 But understanding domestic Israeli politics is crucial for the determination of the future of Arab ties with Israel. The Israeli left has been decimated in the past decade and a half and the centre-left cannot form a government without relying on small far-right parties. The fact is that the Israeli society has been veering to the far right for some years and with every election cycle.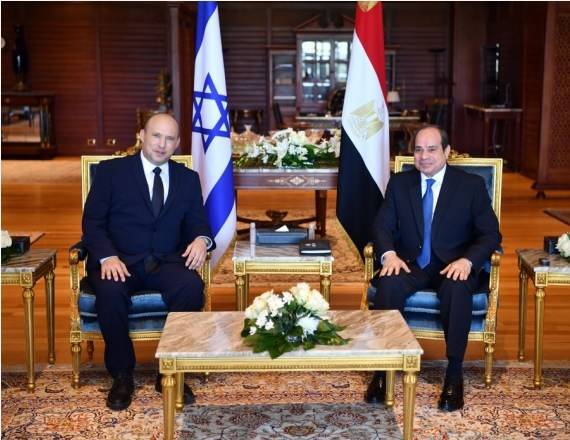 Gulf leaders will adapt to the fact that they are dealing with radical far-right Israeli governments in the foreseeable future and that means that religious tensions will continue to take centre stage at the domestic level. Striking a balance will be a delicate task. The Arab world cannot afford to look the other way or watch as false witnesses if and when a radical Israeli government makes the daring step of dividing Al-Aqsa Mosque or worse.
 (Osama Al Sharif is a journalist and political commentator based in Amman)