Advertisement

Art Dubai's 15th edition features more than 100 contemporary and modern galleries from more than 40 countries across four main gallery sections, reports Asian Lite News
The leading global platform for art and artists from the Middle East and Global South, returns to Madinat Jumeirah Dubai from 11th to 13th March, 2022.
Ahead of the public opening, the 15th edition of the global art forum opened on Wednesday for an exclusive preview running till today.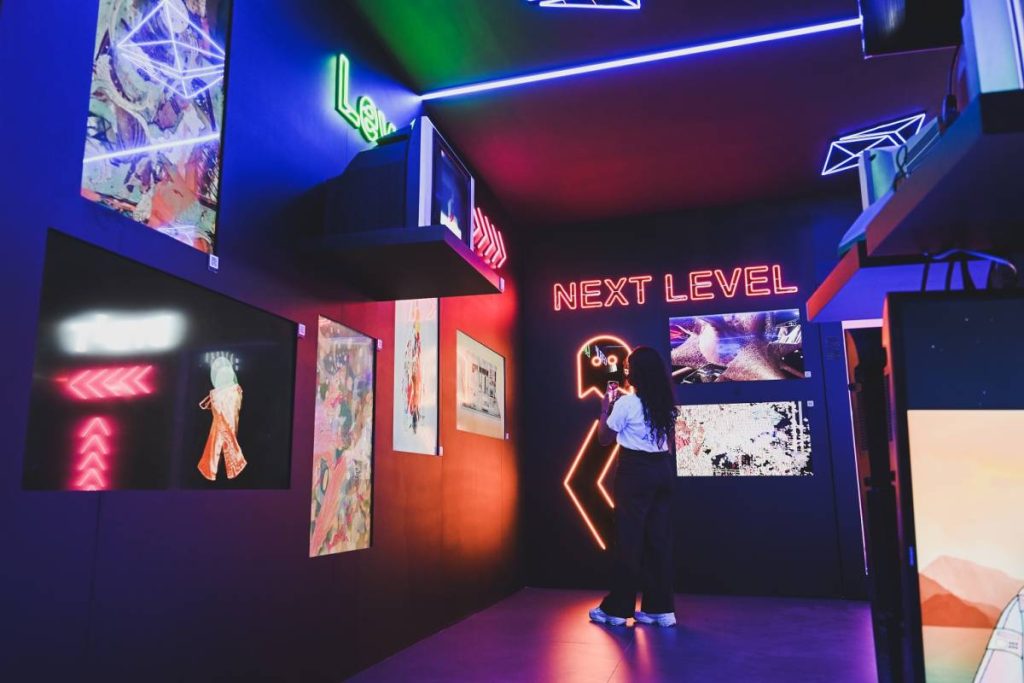 Featuring more than 100 contemporary and modern galleries from more than 40 countries across four main gallery sections: contemporary, modern, Bawwaba and Art Dubai Digital, a series of ambitious new commissions by internationally renowned artists, ground-breaking group exhibitions, and world-class education and talks programmes, Art Dubai's 15th edition is the most ambitious and extensive to date.
Under the directives of Sheikh Mohammed bin Rashid, the event further reinforces Dubai's emergence as an international hub for art and culture and a major contributor to conversations about contemporary art.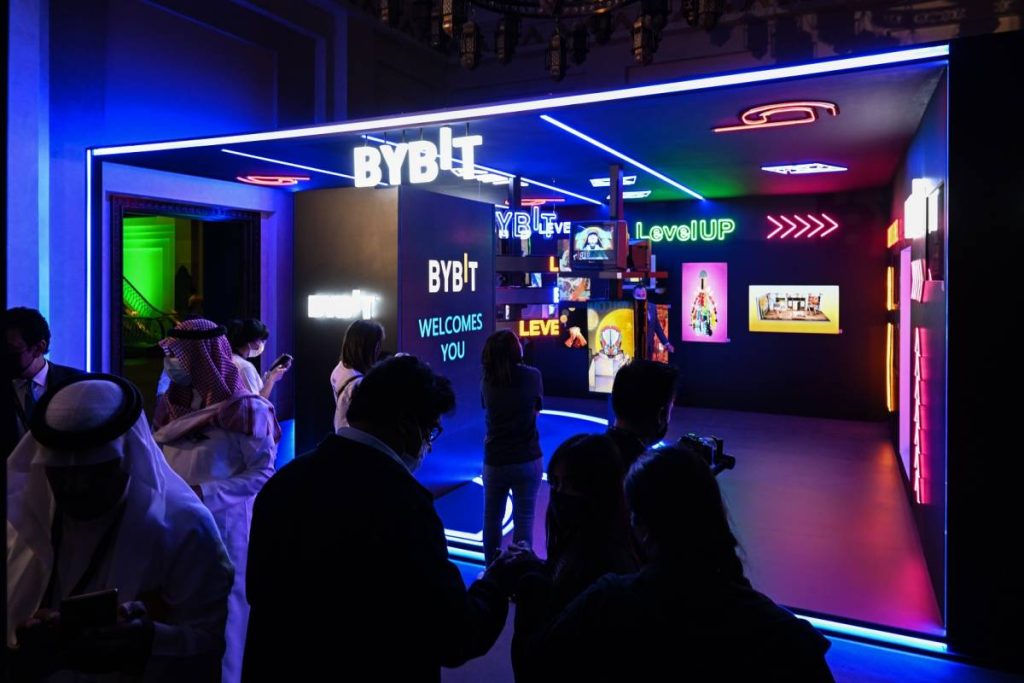 Art Dubai 2022 includes more than 30 first-time participants, and more than 50 percent of the gallery programme is drawn from the Global South, reaffirming the fair's position as the leading marketplace and meeting point for art and artists from this region. New for 2022 is the debut of Art Dubai Digital, an innovative new digital art and NFT section that provides a comprehensive, 360-degree introduction to this fast-developing landscape, examining the context out of which NFTs, cryptocurrency, video art and virtual reality (VR) have grown since the rise of digital art in the 1980s.
Art Dubai is held in partnership with A.R.M. Holding. The lead partner of the fair is Swiss Wealth Management Group Julius Baer. The Dubai Culture & Arts Authority (Dubai Culture) is the fair's strategic partner. Bybit is the lead partner of Art Dubai Digital.
Pablo del Val, Art Dubai's Artistic Director, said, "For 15 years, Art Dubai has been a place to discover and celebrate new trends, creating and facilitating conversations, and celebrating the strength of creative output across the Global South. This year's programme places particular emphasis on where the physical and digital realms intersect, and we are particularly pleased to present Art Dubai Digital to our visitors, which will be an important bridge between the rapidly-developing crypto-sphere and the international art market."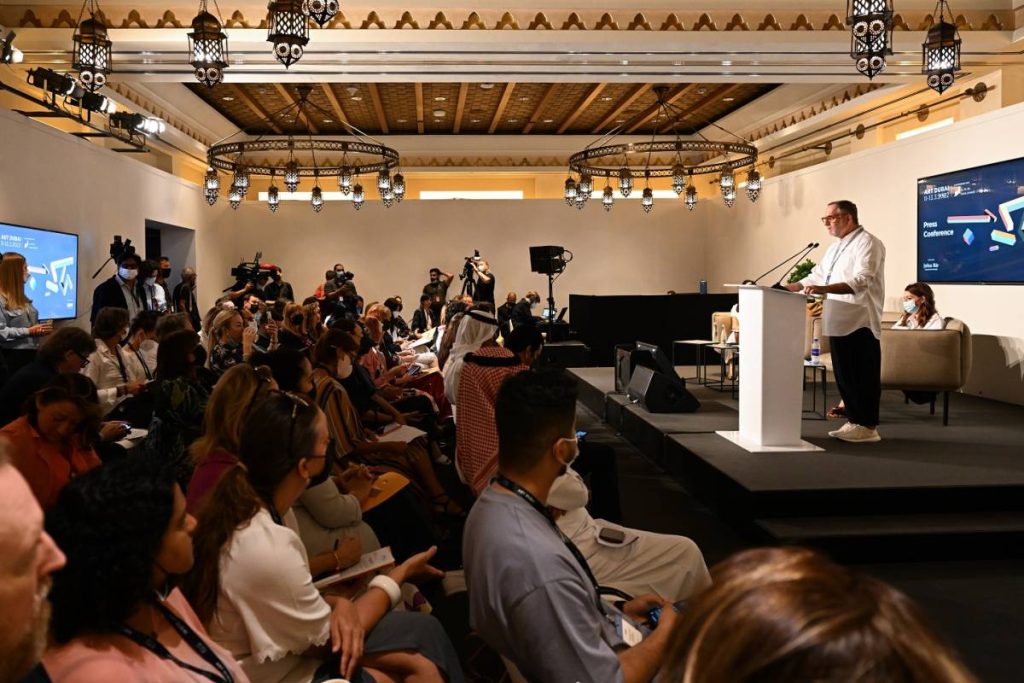 Art Dubai Contemporary 2022 features 77 galleries from 33 countries and welcomes 15 first-time exhibitors. Art Dubai Modern 2022 is curated by Sam Bardaouil and Till Fellrath. It will feature solo presentations of museum-quality works by eleven 20th Century masters from across the Middle East, North Africa and South Asia (MENASA). Bawwaba, meaning gateway in Arabic and exclusively featuring works made in the past year or specifically for Art Dubai 2022, is curated by Nancy Adajania and will feature ten solo presentations, including six first-time exhibitors.
ALSO READ: World Art Dubai 2022 to kick off at DWTC
Art Dubai Digital features 17 presentations, representing a broad geographic base and includes traditional galleries and digitally native platforms and collectives.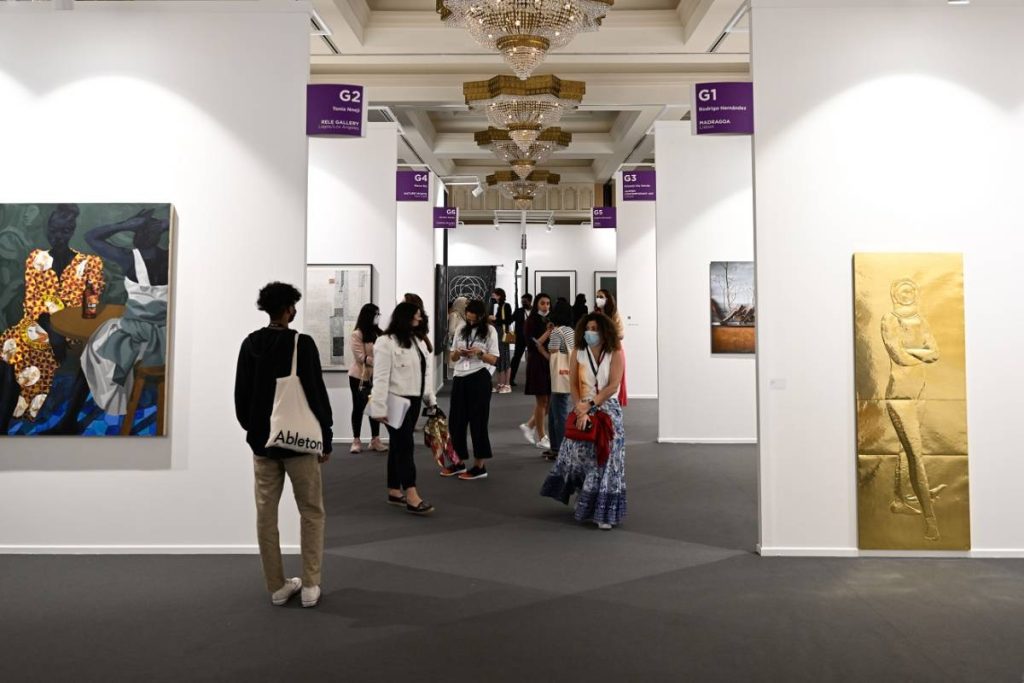 Art Dubai's commissioned artist for 2022 is INLAND, represented by Fernando Garcia-Dory, who presents a new multi-site installation at the fair and in locations around Dubai. Sand Flow combines visions of Dubai's past, present and future and examines the range of cultures and communities that inhabit the city and their contributions to it. Other newly created works debuting at the fair include Cloud Seed by Filipino-American light and media artist James Clar, commissioned by Julius Baer and the inaugural Art Dubai Digital commission by Martha Fiennes, entitled Yugen. In addition, 15 artworks from galleries participating in Art Dubai Digital will be dropped on the Bybit platform on the fair's opening day in the Bybit X Art Dubai Drop.
With a focus on the next generation of artists, Art Dubai 2022 marks the culmination of Campus Art Dubai's Blockchain Edition, an eight-week development and mentorship programme for 12 UAE and international artists, in partnership with Dubai Culture.