Advertisement

Gen Qamar Bajwa indicated that Pakistan is ready to talk with India to resolve all outstanding issues, including the Kashmir issue, reports Asian Lite News
Pakistan's Chief of Army Staff (COAS) Gen Qamar Javed Bajwa said that his country is ready to move forward on Kashmir if India agrees, Dawn reported.

"Pakistan continues to believe in using dialogue and diplomacy to resolve all outstanding issues, including the Kashmir dispute and is ready to move forward on this front if India also agrees to do so," he said.

He had made similar comments at the Islamabad Security Dialogue last year when he had said it was time for both countries to "bury the past and move forward".

Gen Bajwa highlighted the importance of keeping conflict away from the region, he said Pakistan wanted the Sino-India border to be resolved soon through diplomacy and dialogue as well, Dawn reported.

"I believe it is time for the political leadership of the region to rise above their emotional and perceptional biases and break the shackles of history to bring peace and prosperity to almost three billion people of the region.

"Pakistan recognises that it is the regions and not countries that grow. This is why we believe that peace and stability in our wider region are prerequisites for achieving shared regional prosperity and development. In this regard, our doors are open for all our neighbours," the COAS said.

During his speech, Gen Bajwa termed India's accidental launching of a supersonic cruise missile into Pakistan on March 9 a matter of "serious concern", saying "we expect India to provide evidence to assure Pakistan and the world that their weapons are safe and secure".

"Unlike other incidents involving strategic weapons systems, this is the first time in history that a supersonic cruise missile from one nuclear-armed nation has landed in another," he said.

The incident had raised "serious concerns" about India's ability to manage and operate high-end weapons systems, Gen Bajwa said, adding that the neighbouring country's "indifferent attitude in not informing Pakistan immediately about the inadvertent launch" was equally concerning, Dawn reported.
Last month, Pakistan had said it wishes to have mutually beneficial relations with all its neighbours including India and resolve all outstanding disputes. Pakistan Charge d'Affaires in New Delhi, Aftab Hassan Khan had stressed that it is essential to resolve the core issue for lasting peace and stability in the region.
India on several occasions has said that it desires normal neighbourly relations with Pakistan. India's consistent position is that issues between India and Pakistan should be resolved bilaterally and peacefully, in an atmosphere free of terror and violence.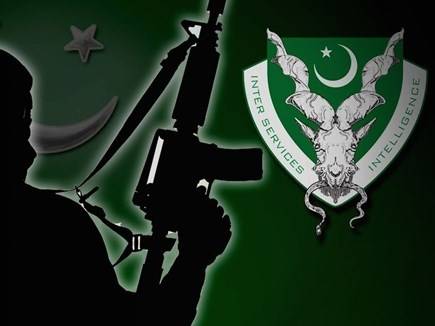 New Delhi has maintained that the onus is on Pakistan to create such a conducive environment.
Pakistan continues to sponsor cross border terrorism against India; restrict normal trade, connectivity and people-to-people exchanges; and engage in hostile and fabricated propaganda to vilify India, according to the Ministry of External Affairs annual report.
Last year, both countries had renewed ceasefire understanding between Director Generals of Military Operations (DGMOs).
The understanding held quite well for the first few months, but Pakistan again upped the ante in terms of cross-border infiltrations and ceasefire violations from July 2021.
'Working with neighbours to combat terrorism'
Pakistan is working with the Afghan caretaker government and other neighbours to ensure that terrorist groups are no longer allowed to use the territory of one country against another, General Bajwa said.

"We are committed to preserving our gains against terrorism and a peaceful and prosperous West and South Asia is our goal," Bajwa added on Saturday at the Islamabad Security Dialogue.

He said the conflict in Afghanistan for decades has created negative externalities and spillover effects, which have adversely impacted Pakistan's economy, society and security, adding that Pakistan continues to work closely with the international community to pursue peace and stability in Afghanistan.

The Army Chief added that it is the collective responsibility of the international community towards the people of Afghanistan to ensure that timely and adequate humanitarian aid flows into the country, Xinhua news agency reported.

Instead of imposing sanctions which have never worked, the world must incentivise Afghans for their positive behavioural change, he said.

"Unfortunately, lack of financial flows and continued sanctions are creating a humanitarian crisis in Afghanistan," he added at the two-day security dialogue.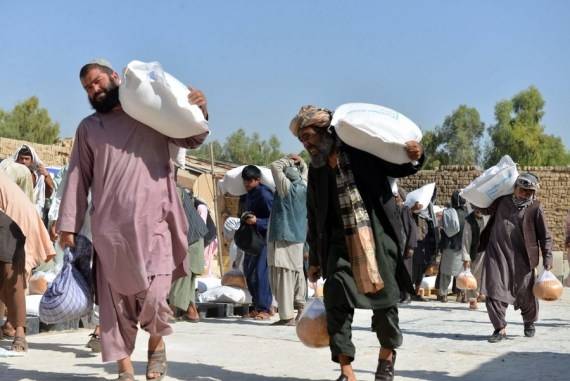 Pakistan believes that peace and stability in the wider region are prerequisites for achieving shared regional prosperity and development, Bajwa added.

Regarding Pakistan-US relations, the Army Chief said Pakistan wants to strengthen ties with the US, but not at the cost of others.

"Pakistan is positioning itself as a melting pot for a positive global economic interest through our focus on connectivity, development and friendship," he added.
ALSO READ-Bajwa says working with neighbours to fight terrorism