Advertisement

Bangladesh saw exports soar more than 34 per cent to $52.08 billion in the 2021-22 fiscal year (July 2021-June 2022)…reports Asian Lite News
Bangladesh exported goods worth more than $5 billion in November, the highest ever in a month, as demand for ready-made garment items continued to soar, according to the latest official data.

The Export Promotion Bureau (EPB) data showed Bangladesh exported goods worth $5,092.56 million in November, which was 26.01 per cent higher than the same month a year ago, Xinhua news agency reported.

The EPB data showed that Bangladesh's total exports in the first five months of the current 2022-23 fiscal year (July 2022-June 2023) reached nearly $21.95 billion, up 10.89 per cent year-on-year.

Of the total earnings, the EPB data showed the country's income from ready-made knitwear and woven garment items surged 15.61 per cent to $18.33 billion during the cited period.

Bangladesh saw exports soar more than 34 per cent to $52.08 billion in the 2021-22 fiscal year (July 2021-June 2022), official data showed.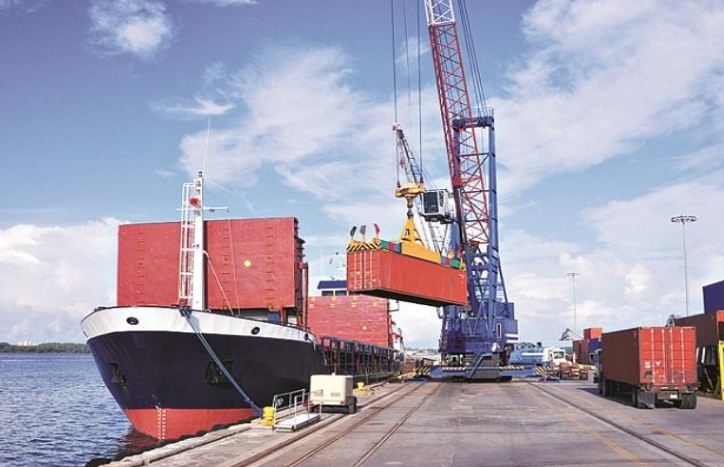 WB's $250mn for B'desh
The World Bank has approved $250 million in financing to help Bangladesh strengthen environmental management and promote private sector participation in green investment.

The Bangladesh Environmental Sustainability and Transformation (BEST) Project will support the Department of Environment to strengthen its technical and administrative capacity, the Washington-based lender said in a statement on Friday.

The statement said successful implementation of the project will help the South Asian country tackle key pollution issues, benefitting over 21 million people living in Greater Dhaka and beyond, reports Xinhua news agency.

"Bangladesh's rapid economic growth and urbanization have come at a high environmental cost in terms of pollution. Not only that the pollution is impacting our health, but also it is eroding the country's economic competitiveness," said Dandan Chen, World Bank acting country director for Bangladesh and Bhutan.

"The World Bank has been a long-standing partner to Bangladesh in tackling environmental challenges. This project will strengthen the country's environmental institutions to better control pollution and promote sustainable development," she added.