Advertisement

President says brave law enforcement officers were subject to the medieval hell for three hours, dripping in blood, surrounded by carnage, face to face with the crazed mob that believed the lies of the defeated president…reports Asian Lite News
President Joe Biden slammed his predecessor Donald Trump Monday for watching his supporters riot for hours on January 6 while police at the US Capitol suffered through a "medieval hell."
"Brave law enforcement officers were subject to the medieval hell for three hours, dripping in blood, surrounded by carnage, face to face with the crazed mob that believed the lies of the defeated president," Biden told the National Organization of Black Law Enforcement Executives Conference.
"For three hours, the defeated former president of the United States watched it all happen as he sat in the comfort of the private dining room next to the Oval Office," he said.
"The police were heroes that day. Donald Trump lacked the courage to act," Biden said, adding: "You can't be pro-insurrection and pro-cop. You can't be pro-insurrection and pro-democracy. You can't be pro-insurrection and pro-American."
His criticism of Trump echoed the conclusion of the House committee investigating the January 6, 2021 riot at the Capitol, which on Thursday laid out a searing, prime-time indictment of the former president's refusal to halt or condemn the violence.
The pro-police remarks by Biden — who is under fire from Republicans over a surge in violence in the United States — come as he seeks to burnish his credentials on crime ahead of November midterm elections, which are forecast to be painful for the Democratic Party.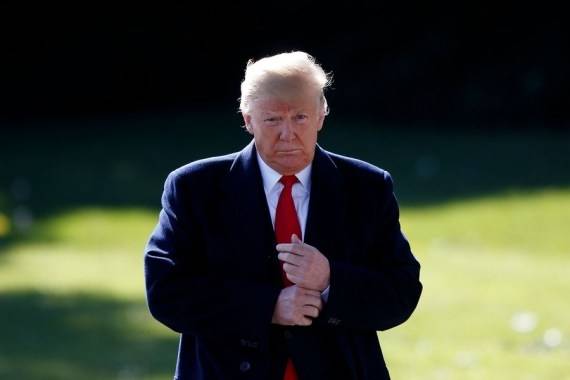 Time magazine warning for Trump
Former US President Donald Trump's "Glass Jaw" may have been exposed and dented by the eight hearings of the congressional committee on the January 6, 2021 Capitol Hill riot, but most Republicans believe still that his policies are right for the country but his personality might not be for the high office and the search for an alternative candidate within the party might be really tough, says TIME magazine.
Making this analysis, TIME magazine writer analyst Brian Bennet says that the eighth hearing of the Senate Select Committee could have dented his image and quoting an unnamed official further added: "Trump's Glass Jaw may have been exposed, dented and donors may be wary of funding his 2024 presidential run."
The eighth hearing hearing has considerably damaged Trump's image before a prime time audience of 20 million plus that showed explosive footage of the former leader's behaviour on January 6, 2021 and the stars witnesses lined up like press aide Sarah Mathews and deputy national security advisor Mathew Pottinger who said they resigned immediately after they found Trump was not listening to any White House staff to quell the riotous mob, TIME said in its web edition.
Most Republicans feel Trump's policies are the right ones for America but a candidate like him may not be the right choice for the Oval Office after the exposures and testimonies in the hearings.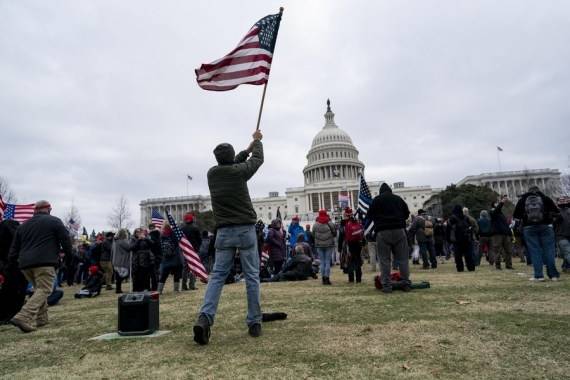 Who is the alternative for Trump, who is still making his 3rd bid for the presidency to be nominated by the party for the 2024 presidential run, the magazine says indicating that his donors may be wary of funding his campaign trail with the kind of dents the eight hearings have made on his personality.
Republicans still supporting Trump were a target audience for all eight of the committee's recent hearings. But on Thursday night, Representative Liz Cheney used her closing remarks to appeal to that group directly.
"The case against Donald Trump in these hearings is not made by witnesses who were his political enemies," said Cheney, a Wyoming Republican and the committee's vice chair.
"It is instead a series of confessions by Donald Trump's own appointees, his own friends, his own campaign officials, people who worked for him for years, and his own family."
The hearing on Thursday detailed Trump's repeated refusal to quell the deadly mob, even when he knew that some of them were armed and that former Vice President Mike Pence's life was in danger.
Cheney suggested the former President's supporters should view his behavior related to that day as disqualifying for future office as many of Trump's former allies do.
"Can a president who is willing to make the choices Donald Trump made during the violence of January 6th ever be trusted with any position of authority in our great nation again?" she asked.
"A lot more Republicans today than before the hearings have started to say, 'No, I think we can find someone who has less baggage, who will do the same kinds of things that I want'," says Whit Ayers, a Republican pollster and political consultant who appears to go ahead with Trump's policies but not Trump as a personality.
Thursday night's hearing included new searing moments of Trump's disinterest in helping end the violence unfolding on Capitol Hill.
Video showed how he ad-libbed support for the rioters while recording a video message in the late afternoon of January 6, as his supporters continued to engage in hand-to-hand combat with police at the Capitol. Trump told them to "go home" but also validated their behavior by saying the election was "stolen" and calling the violent mob "very special" and saying "we love you".
The committee also showed video outtakes from January 7, when Trump recorded a video message that aides had scripted to tell the public he knew the election had ended. He refused to go that far.
"I don't want to say the election is over," Trump says to aides in the room, including his daughter, Ivanka Trump. "I just want to say that Congress has certified the results without saying the election's over, OK?"
Earlier in the hearing, investigators played video footage and radio transmissions showing Pence's Secret Service detail frantically trying to find a clear path to evacuate him from a room near the Senate Chamber as a violent mob stood off against Capitol Police officers' steps away.
A national security official who had listened to the radio transmissions that day told the committee that members of Pence's security detail felt they were in such life-threatening danger, that they passed along messages to tell their loved ones if they didn't survive.