Advertisement

China's military said in a statement it had carried out "long-range live ammunition firing on specific areas in the eastern Taiwan Strait"…reports Asian Lite News
The Chinese army launched projectiles into the Taiwan Strait on Thursday as Beijing's military announced "long-range live ammunition firing" in the area.
Several small projectiles were fired from the proximity of nearby military installations flying into the sky followed by plumes of white smoke and loud booming sounds around 1.13 pm (0513 GMT).
China's military said in a statement it had carried out "long-range live ammunition firing on specific areas in the eastern Taiwan Strait."
"Precision strikes were carried out on specific areas on the eastern Taiwan Strait and the expected results were achieved," the Eastern Theatre Command of the People's Liberation Army (PLA) said in a statement.
China is currently conducting some of its largest-ever military exercises encircling Taiwan, in a show of force straddling vital international shipping lanes after a visit to the island by US House Speaker Nancy Pelosi.
Set to last until Sunday, the exercises will take place in multiple zones around Taiwan – at some points within just 20 kilometres (12 miles) of the shore.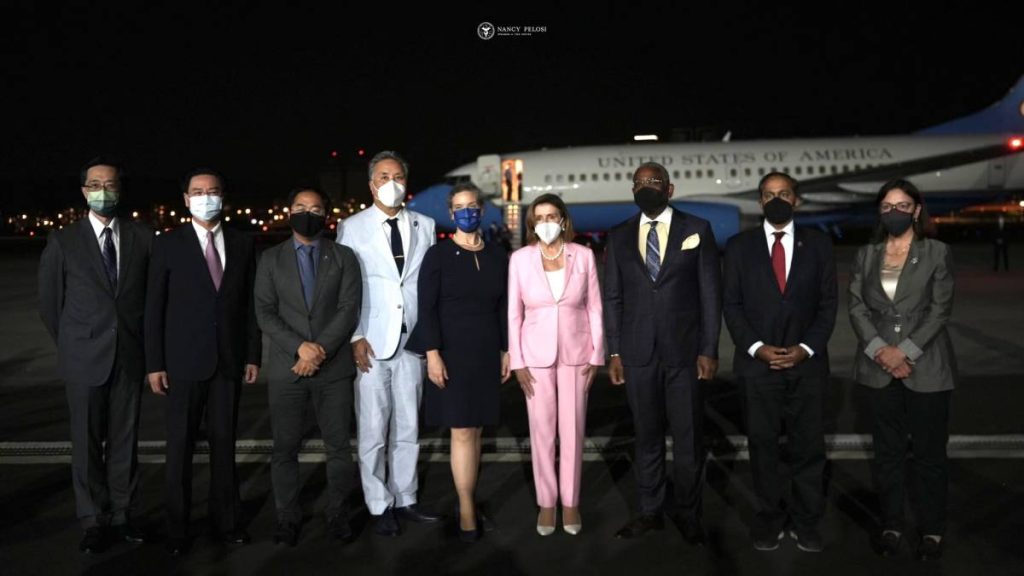 'Pelosi's Taiwan visit manic, irrational'
China's Foreign Minister Wang Yi on Thursday called US House Speaker Nancy Pelosi's visit to Taiwan a "manic, irresponsible and highly irrational" action by the United States, state broadcaster CCTV reported.
Wang, speaking at the ASEAN Foreign Ministers meeting in Phnom Penh, Cambodia, said China has made the utmost diplomatic effort to avert crisis, but will never allow its core interests to be hurt.
China's current and future measures are necessary and timely defensive countermeasures, carefully considered and evaluated, aimed at safeguarding national sovereignty and security, in line with international and domestic law, CCTV cited Wang as saying.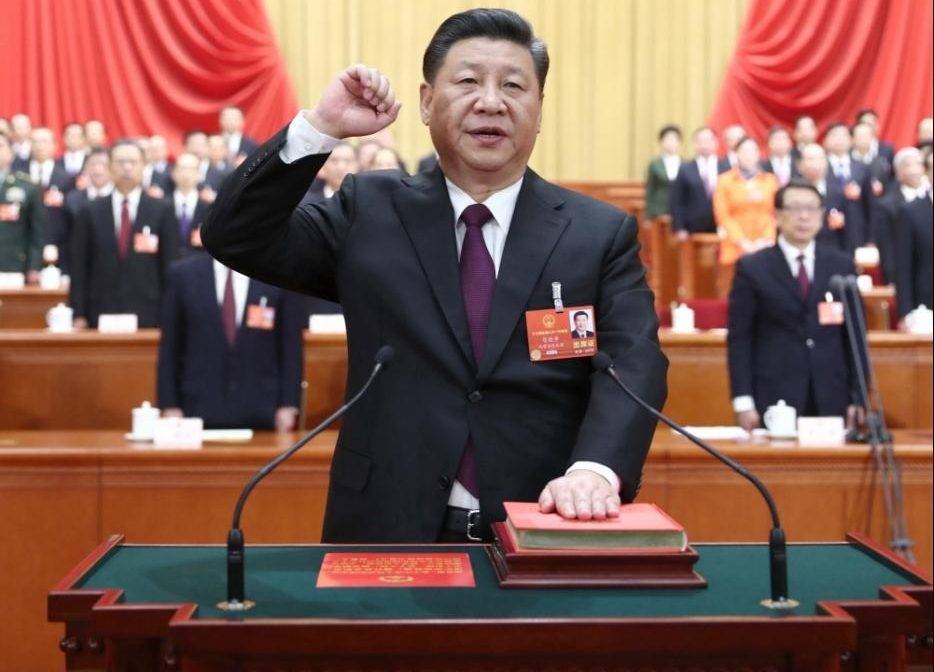 US warns China
A top US official on Wednesday called China's military drills in response to US House Speaker Nancy Pelosi's visit to Taiwan irresponsible and warned of the danger of the situation spiraling out of control.
"We believe that what China is doing here is not responsible," said National Security Advisor Jake Sullivan in an interview with National Public Radio.
Beijing on Wednesday geared up for military exercises encircling Taiwan in retaliation for Pelosi's visit to the democratic self-ruling island that China considers part of its territory.
"Whenever a military engages in a series of activities that include the possibility of missile tests, of live fire exercises, of fighter jets buzzing around the skies and ships moving around on the seas, the possibility of some kind of incident is real," Sullivan said.
He urged Beijing to de-escalate tensions in the Taiwan Strait.
"What we are hopeful for is that the PRC acts responsibly and avoids the kind of escalation that could lead to a mistake or miscalculation in the air or on the seas," Sullivan said, using China's official name, the People's Republic of China.
Pelosi, the second in line to the US presidency, departed Taiwan Wednesday morning, having defied a series of increasingly stark threats from Beijing, which considers her visit a major provocation.
China reacted with fury, announcing what it said were "necessary and just" military drills in the seas just off Taiwan's coast — some of the world's busiest waterways.
After Pelosi's departure, Taiwan's defense ministry announced late Wednesday that 27 Chinese warplanes had entered the island's air defence identification zone (ADIZ).
Over the last two years, Beijing has ramped up military incursions into Taiwan's ADIZ — which is not the same as the island's territorial airspace, but includes a far greater area — but that is still a relatively rare occurrence.
Indonesia, US hold biggest joint military drills
Indonesia and the US on Wednesday launched their biggest-ever joint military exercises, and were joined for the first time by troops from partner nations in what commanders said is a move to strengthen unity in the Indo-Pacific region.
The "Super Garuda Shield" exercises, which were first held in 2007 with only Indonesian and US troops involved, have expanded to include 12 other countries this year.
Defense forces from Australia, Japan and Singapore are taking part in the drills, while India, France and the UK are sending observers.
More than 5,000 soldiers are involved in the two-week exercises in East Kalimantan, South Sumatra and Riau Islands that are aimed at increasing joint military effectiveness, the Indonesian military said in a statement.
"We hope the exercises will go smoothly and everyone can deepen their bonds and interactions, so that this friendship will go on even after our exercises conclude and might be helpful in the future," Indonesia's military chief Gen. Andika Perkasa said at the opening ceremony in Baturaja, South Sumatra, on Wednesday.
Although the joint combat exercises are taking place amid increasing Chinese maritime activity in the region, particularly in the disputed South China Sea, Perkasa told reporters that the drills should not be seen as a response to Beijing's growing assertiveness.
"We have been conducting these exercises annually, in whatever situation," he said. "What creates peace in our region is not (military) might but the bonds that we share by working together regularly, exercising, getting used to meeting one another as neighbors — that's what makes us stronger."
Commanding General of US Army Pacific, Gen. Charles Flynn, said that this year's Garuda Shield is an expression of "unity" as a group of countries "seek to continue to have a free and open Indo-Pacific."
He added: "When we're together like this, we're stronger. When we're working together, we become better joint partners."
The Indonesia-US military exercises coincided with US House Speaker Nancy Pelosi's visit to Taiwan as the highest-ranking American official in 25 years to visit the self-ruled island. Beijing described the visit as "a gross interference in China's internal affairs" amid fresh tensions in the region.